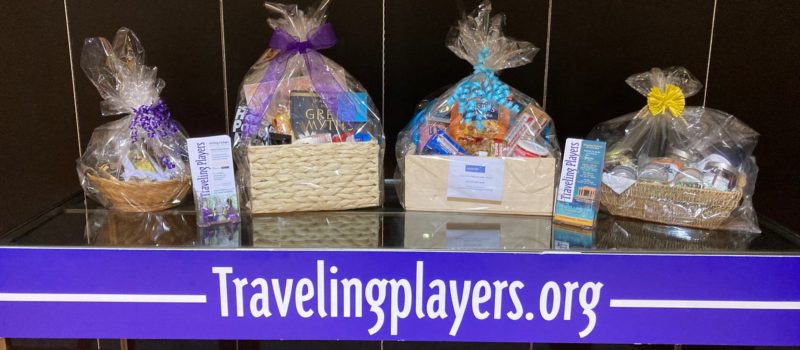 Raffle Baskets – GIFTS from the GREEKS!

(No need to beware!)
Purchase raffle tickets and you could win… 
Greek Books & Toys – the perfect kid's basket!
Mythology themed books, games, & snacks:  
Greek Mythology Top Trumps Card Game 
D'Aulaires' Book of Greek Myths 
Santorini, a Strategy Board Game
Trident Pendant
Greek Gods T-Shirt
Greek "Sweets 'n Treats" & $100 in Gift Cards to Greek Restaurant –
A mouthwatering collection of snacks for before or after a meal, including crackers, olives, honey, cookies & candy:
Petit-Beurre Biscuits – Plain & Dark Chocolate/Whole Grain
Caprice Cookies
Moustokouloura Grape Must Cookies
Krispies with Sesame Crackers
Palirria Canned Greek Dolmas Stuffed Grape Leaves with Rice, Greek Style Flat Bean in Onion & Tomato Sauce, Greek Gigantes Beans in Onion & Tomato Sauce
Attiki Honey, Wild Flora & Thyme
Krinos Greek Black Olives
Whole Kalamata Olives
2 packages Choco – Freta Cookies

4 gift cards of $25 each, $100 total value for Souvlaki Bar, good at any location – Alexandria, Oakton, Sterling, Leesburg
Greek Wine, Olives, & Spices
1 bottle of red wine
1 bottle of white wine
Kalamata Crown Figs
Green Olives
Black Olives
3 Spice Blends – Fish & seafood, Lamb Rub, and Souvlaki
Greek Olive Oil & $50 Gift Certificate to Greek Restaurant:
Mythology Greek Extra Virgin Olive Oil – PDO Kolymvari Chania Crete (750mL)
Liokareas Basil Extra Virgin Olive Oil – Cold Fused (250mL)
Liokareas Wild Greek Extra Virgin Olive Oil (250mL)
$50 Gift Certificate to Our Mom Eugenia with restaurants in Great Falls and Mosaic District

Liokareas is a 2020 International Award Winning olive oil producer.
prices
1 ticket = $5
5 tickets = $20
12 tickets = $35
20 tickets = $50
All proceeds go towards our Scholarship Fund.