Our Dionysian Festival is Here
Get your tickets and reconnect to Traveling Players & your friends!

This will be the FIRST Festival in our Studio – and we would be overjoyed if you were with us!
Theatre is about gathering together as much as it is about the stories. It started as the stories we told to each other around a campfire – how we triumphed, laughed, and endured.
Let's gather together, celebrate Dionysus (there are plenty of places to go after the show and talk!) and reconnect. It's been too long, and we miss you!
What Day Should I See the Show?
While you'll enjoy the shows no matter what day you join us – we have some special days set aside so you can reconnect to your people.
Life-long Traveling Player?
You'll see familiar faces no matter which day you join us!
Sat. Mar 12 - Summer 2021 Reunion & Hecuba Talkback!
Summer 2021 Reunion
It has been SO LONG since we last saw each other – we are overdue for a reunion! Support your castmates from last summer and be our first audiences for our first Studio Festival!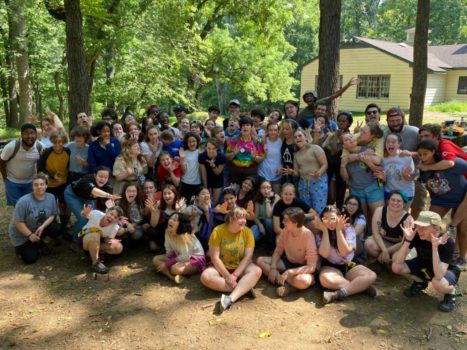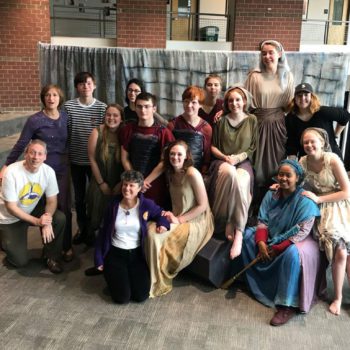 Hecuba – Talkback with Prof. Barbara Wein
American University Prof. Barbara Wein joins us again for a post show talkback. Winner of Peace Educator of the Year, Prof. Wein is a practitioner-scholar with extensive knowledge of sustainable peace agreements and best practices in ending gender-based violence.
This will be the third Traveling Players talkback Prof. Wein has led, having joined us for Women of Troy (2018), and Merchant of Venice (2019). She is knowledgeable, articulate, and inspirational – you won't want to miss it!
Sun. Mar 13 - Traveling Players Community Day!
Calling all Donors, Alums, Parents of Alums, and Traveling Players friends! See the Studio and our current crop of impressive young actors.
Stay after Hecuba to toast our donors – without whom we could not do the work that we do!
You can continue to toast afterwards!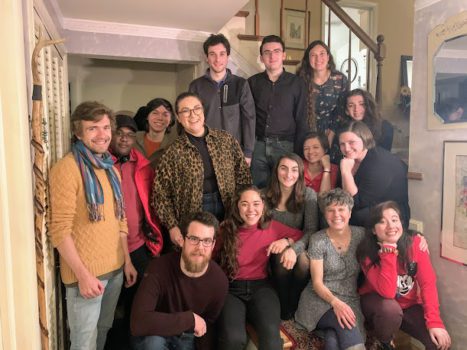 Sat. Mar 19 - New Student Appreciation Day!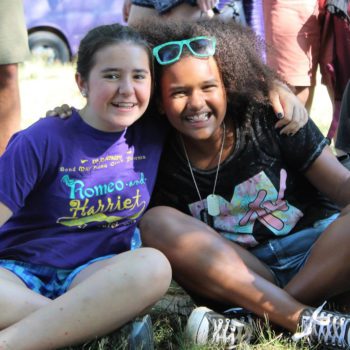 Did you join us for the first time in Fall 2021 or are you joining us for the first time this summer? Then New Student Appreciation Day is for YOU.
Stay after the shows and meet our awesome faculty and students. Then go grab lunch together and make friends before summer begins!
Sun. Mar 20 - Show Reunion Day!
Ariadne's Thread Reunion
Did you know that Ariadne's Thread premiered at Traveling Players in 2012? Since then we have performed it 4 more times: 2015, 2018, and 2020.
Calling all casts of Ariadne's Thread! Join us March 20 for a rousing closing performance of Ariadne's Thread!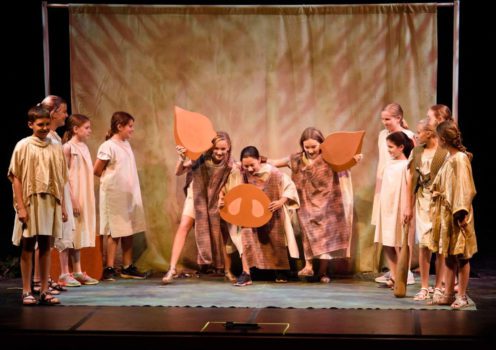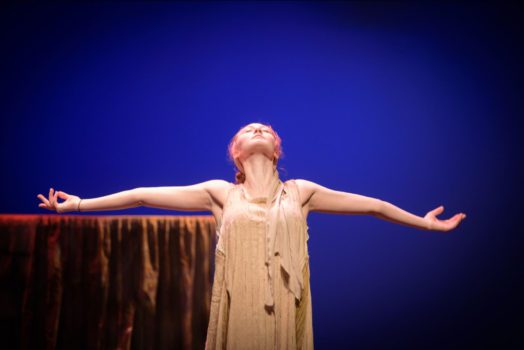 Women of Troy Reunion
At Dionysian Festivals, playwrights would present trilogies of tragedies, most of which have since been lost to time. Translator Kenneth McLeish combined three of Euripides' tragedies about the Trojan War, the first of which is Women of Troy, which Traveling Players performed in 2013 and 2018.
We invite all past casts of Women of Troy to gather on March 20 for our closing performance of Hecuba.