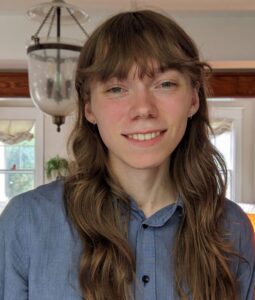 Alex (he/him) works part-time year-round in the Traveling Players office, assisting with marketing, administration, public relations, website and database management, and IT.
Alex is a Traveling Players alumnus with a passion for theatre production, nonprofit management, and arts administration. He has been previously affiliated with the In Series and the Dublin University Players Theatre in administrative, production, and artistic roles.
He served as the editor for volume 72 of Icarus, Ireland's oldest literary/arts publication. He also writes and produces Hark Herald, an independent online multimedia journal.  His writing has won two national gold medals at the Scholastic Art & Writing Awards, along with several other DC metro area regional awards. His paintings have been exhibited at the National Gallery of Art and at the Via Umbria Gallery in Georgetown.
Alex recently graduated with a BA (with Honors) in Political Science & Sociology from Trinity College Dublin. His undergraduate dissertation analyzes squatting and austerity urbanism in Europe. He was the recipient of the Trinity Employability Award (Social Action Pathway) in 2020.