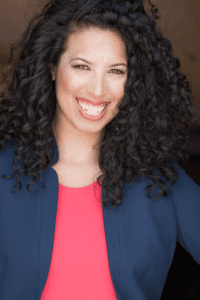 Lisa Buch (she/her) is a director, actor and theater maker from metro-Detroit, MI, currently Washington, DC-based. She has directed and devised youth productions with Stuart's Opera House in Athens County, OH, as well as directed Alice in Wonderland and an original devised piece at the Boys and Girls Club of Queens, NY. Recently she directed a zoom adaptation of Machinal by Sophie Treadwell, a 1920's industrial revolution era-play set in our current digital zoom space through the contemporary lens of our modern technology and isolation. Lisa's philosophy is that theater should be accessible for all, and that anyone has what it takes to be a performer if they want to.
Lisa's solo show, SIMPLE MATH, was accepted into the New York International Fringe Festival in 2018, which received a New York Times mention

.  

Most recently she was an actor for Olney Theatre's National Players, America's longest-running classical touring company. She is a proud graduate of the MFA Professional Actor Training Program at Ohio University. 
Lisa loves to swim and got really into disc golf during the pandemic!