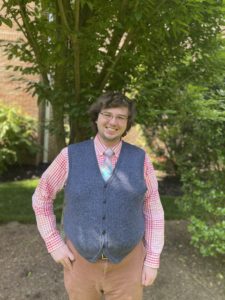 Will Butler is a professional artist and student of multiple disciplines of performance, ranging from acting to singing to voiceover. He is a Washington DC native and performed in the production of The Last Battle of the American Revolution by Kimberley Lynne in the 2019 Page to Stage festival at the Kennedy Center. He is a founding member of the Ear Wyrm Productions podcast group and plays the role of Angus Lutin in the Dungeons and Dragons Fifth Edition actual-play podcast Leave the Quest to Me.
Will is also a certified lifeguard, which will be part of his job at camp.
This will be Will's first summer with the Traveling Players and is excited to build lasting relationships with the upcoming thespians of the community.