Subject: Traveling Players Alum Returns Home, Starring in Othello
I'm writing to see if you or a colleague might be interested in doing a column (or if a reporter would be interested in writing a feature story) on Kai Tshikosi.  Tshikosi is a Rockville native who returns home to perform at Montgomery College's Cultural Arts Center in Shakespeare & Company's touring productions from April 25-28.   Tshikosi will be playing the title role in Othello and Oberon in Midsummer Night's Dream.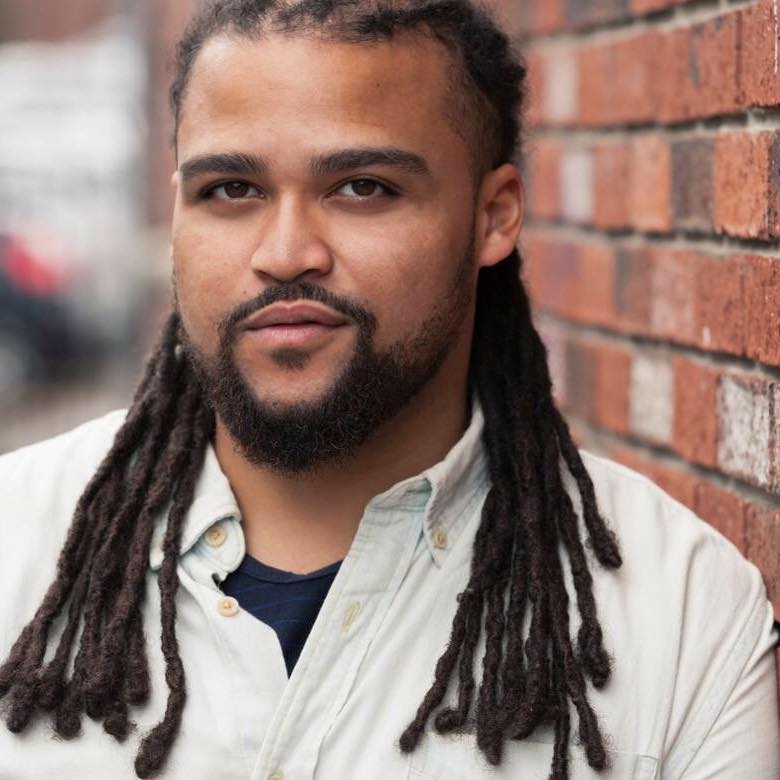 This will not be Tshikosi's first brush with the role of Othello.  For six years, starting as a middle schooler, Tshikosi trained with Traveling Players Ensemble (TPE), an educational theatre company focusing on classical works.  In 2011 as a high school senior, Tshikosi's departing role was Othello. 
I was his long-time director at TPE, including his performance as Othello.
Tshikosi received significant financial support to participate in Traveling Players summer camps and classes.  That support paid off.  He received an artistic scholarship to attend Emerson College, and he is now close to earning his Equity card, just a couple years out of college. 
Both Kai and myself would be available for an interview after his matinee at 11am on Wednesday, April 25th.
Tshikosi's time at Traveling Players directly prepared him for professional touring work.  As a member of Traveling Players' advanced Traveling Troupe, he went on a two-week tour each summer to venues like Colonial Williamsburg's Kimball Theatre, Douthat State Park, Shenandoah National Park, and the Lime Kiln Amphitheater.  While on tour, his ensemble of 13 high schoolers managed load-in and strike, maintained their costumes, camped out and cooked their own food, and learned how to adapt to the rapidly changing conditions of a touring production.
"I'm living the TPE dream," says Tshikosi.  "I'm on tour all the time."
Shakespeare & Company is an internationally renowned professional theatre in Massachusetts, which has mounted tours throughout the Northeast since 1982.  Its touring shows are coupled with workshops and training courses, allowing its actor-teachers to work with school groups and other members of the public.
Traveling Players website:
https://www.travelingplayers.org/
A little information on Traveling Players: 
Traveling Players Ensemble was founded in 2003 with the mission to enhance self-expression, self-reliance, problem-solving skills and to heighten appreciation of challenges and beauty by bringing great theatre into the great outdoors.  Combining specialties in education, arts, and environment, TPE's camp was featured in The Washington Post as a "little known gem for the budding actor," and a summer camp that "meaningfully combats 'nature-deficit disorder,'" as well as being distinguished by the National Endowment for the Arts as one of 25 model Summer Schools in the Arts.  We have been featured twice on WAMU's Metro Connection (National Public Radio) and as a Washington Post Weekend Pick.  Our students have received many honors, as individuals and as ensembles, including significant artistic scholarships to college.  Now in our 16th year, our program has grown from a summer camp of 18 students to a year-round curriculum engaging up to 700 students annually.  Founded on faith in the imagination, wit, and honesty of teenagers, Traveling Players' educational programs focus on classical dramatic traditions: Moliere, Shakespeare, Commedia dell'Arte, and ancient mythology.
To find out more about Traveling Players Ensemble, visit https://www.travelingplayers.org.
If you're not interested in this, could you pass it on to someone who might be? 
Thanks very much.