Get Expert Actor
Training for
Your Child
Summer 2023 Theatre Day Camps and Residential
Conservatvatories with Traveling Players
"A little-known summer gem for the budding actor"


Perform in our Plays – Small by Design
Small casts (13 actors) led by expert faculty give every student the individualized attention they deserve.

Selected as 1 of 25 model Summer Schools in the Arts by the NEA
Arts Education Award, 2020-21, ArtsFairfax
#1 Arts Camp in the Nation, CampEasy
Featured in Catalogue for Philanthropy, "featuring the area's best, vetted, community-based charities for high-impact local giving"
Space is limited –
Register to
Audition Today!
We'll reach out to talk you through
options for your child.

Every play is directed by professional artists and educators. Students receive training in character creation, movement, physical comedy, stage combat, improvisation, text analysis, as well as acting.

Unplugged and yet Deeply Connected
With no cell phones or social media around, students get the chance to unplug and meaningfully connect with peers.

Real Friendships, Real Growth
Team building activities in and out of rehearsal help to build a strong supportive community of actors who work well together, and create friendships that last a lifetime!

Great Theatre in the Great Outdoors
Students live & rehearse nestled in the foothills of Virginia's Catoctin Mountains – Just 1 hour from DC!
Adventure is all around us – hiking, canoeing on the lake, camping under the stars, and more.

Perform for the Public – not just your friends and family!
All programs culminate in a performance at Tysons Corner Center — on the Plaza or in our Studio.
Shakespeare Troupe goes on a professional performance tour!


"Acting created a place for me to express myself and to feel like people are listening — and being at Traveling Players made me feel as if I was worth listening to. It's a wonderful feeling." 
— Student


"300 people auditioned. 22 people were cast. My son, who was a Traveling Players student for many years, will make his Muhlenberg Mainstage debut this November in the Greek tragedy 'Agamemnon.'  He is one of only a very few freshmen to be cast in any of the school's Mainstage productions." 
– Parent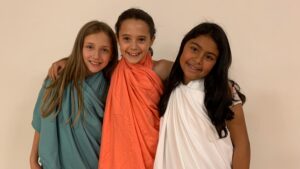 Grades 2-4
1 week – Limited Spots!
Spark imagination & new friendships!
Day Camp at Tysons Corner Center
Spark Imagination and new friendships!  
NO AUDITION REQUIRED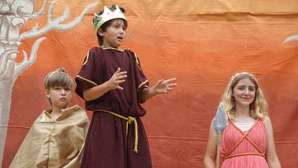 Grades 4-6
2 weeks – Limited Spots!
Sleepaway Camp – Just 1 hour from DC
Perform an EPIC world premiere play based on Greek mythology!
By Audition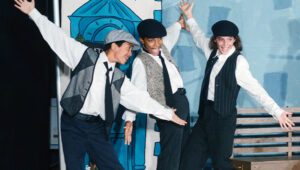 Grades 6-8
3 weeks – Limited Spots!
Sleepaway Camp – Just 1 hour from DC
Expert acting training for the Middle School Comedian!
By Audition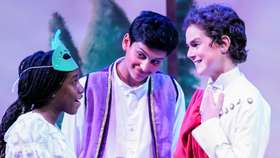 Grades 8-12
3 weeks – One Spot Left!
Residential Conservatory – Just 1 hour from DC
Shakespeare taught by experts in acting techniques!
By Audition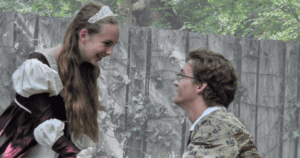 Grades 9-12
6 weeks – 2 Spots Left!
Residential Conservatory – Just 1 hour from DC
Pre-professional actor training
Go on a professional performance tour while still in high school!
By Audition
Touring Summer 2023 – Romeo & Juliet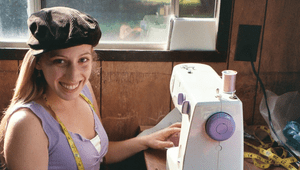 Technical Theatre Apprenticeship
Grades 8-12
3 or 6 weeks – 3 Spots Left!
Residential Conservatory – Just 1 hour from DC
Hands-on technical theatre training in costumes, props and scenic painting.
By Interview

About Traveling Players Ensemble
Where Aspiring Actors go to get Personalized Instruction
from Professionals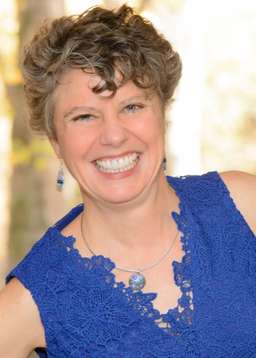 Innovative and personalized training is at the heart of every Traveling Players program. 
Class sizes are limited to no more than 12 students
Classes & performances are led by master teachers
Teachers have years of experience in professional theatre
Faculty is trained in First Aid 
All teachers hold a BA, BFA, or MFA in theatre
Many staff are Traveling Players alumni 
Our Artistic Director, Jeanne Harrison (she/her),  personally interviews every member of our staff and selects them for their proven skills as educators, artists, and role models. All employees of Traveling Players are rigorously background checked.  
Our staff is our biggest asset — comprised of talented artist educators who work professionally in the DC-metro area and around the world. They are hand-picked to give your child the best experience possible.