Harness the popular role-playing game D&D to form a new kind of ensemble: the Adventuring Improv Party!  Instead of retelling an already-existing story, we customize each adventure for maximum creativity and theatrical challenge! 
Actors will create bold characters, overcome obstacles, and make strategic and innovative choices on the spot as they use long-form improvisation as a storytelling tool. 
Each class will feed into the next, in an ongoing original story that encourages actors to work together both as characters and as collaborators designing an expansive story — their own epic adventure!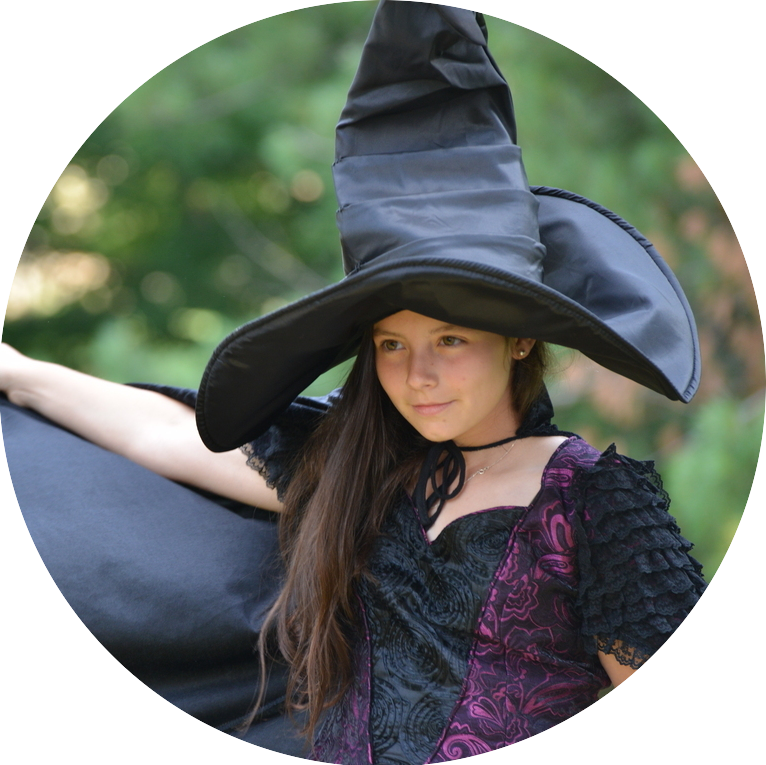 I have learned that I am more creative and have more of an imagination than I thought!

— Student
Times: Sunday evenings! 7:00 – 9:00 pm
Dates: October 2 – December 11

November 27: NO CLASS (Thanksgiving Break!)

Location: Virtual – via Zoom!
Tuition: $350 ($375 after the Early Bird flies away on Sept. 5 at midnight)
Tuition Notes:
Includes 6 purple dice in a velvet pouch, mailed directly to your house!
Narrators: Jeffrey Robb, BA; Marian Woodington
Class Size: 6 adventurers (adventurers will be divided into parties by age; the groups will run parallel, but compete and interact with each other at times!)
Thank you for having this class, it was fantastic! It was really nice that it was just something to show up for, without any pressure or extra work.

— Parent
The Sunday evening time worked very well. This was by far our campers most favorite activity! We are so appreciative of Traveling Players for offering it this past year and hope it continues to be offered. Thank you!

— Parent