Technical Theatre Apprenticeship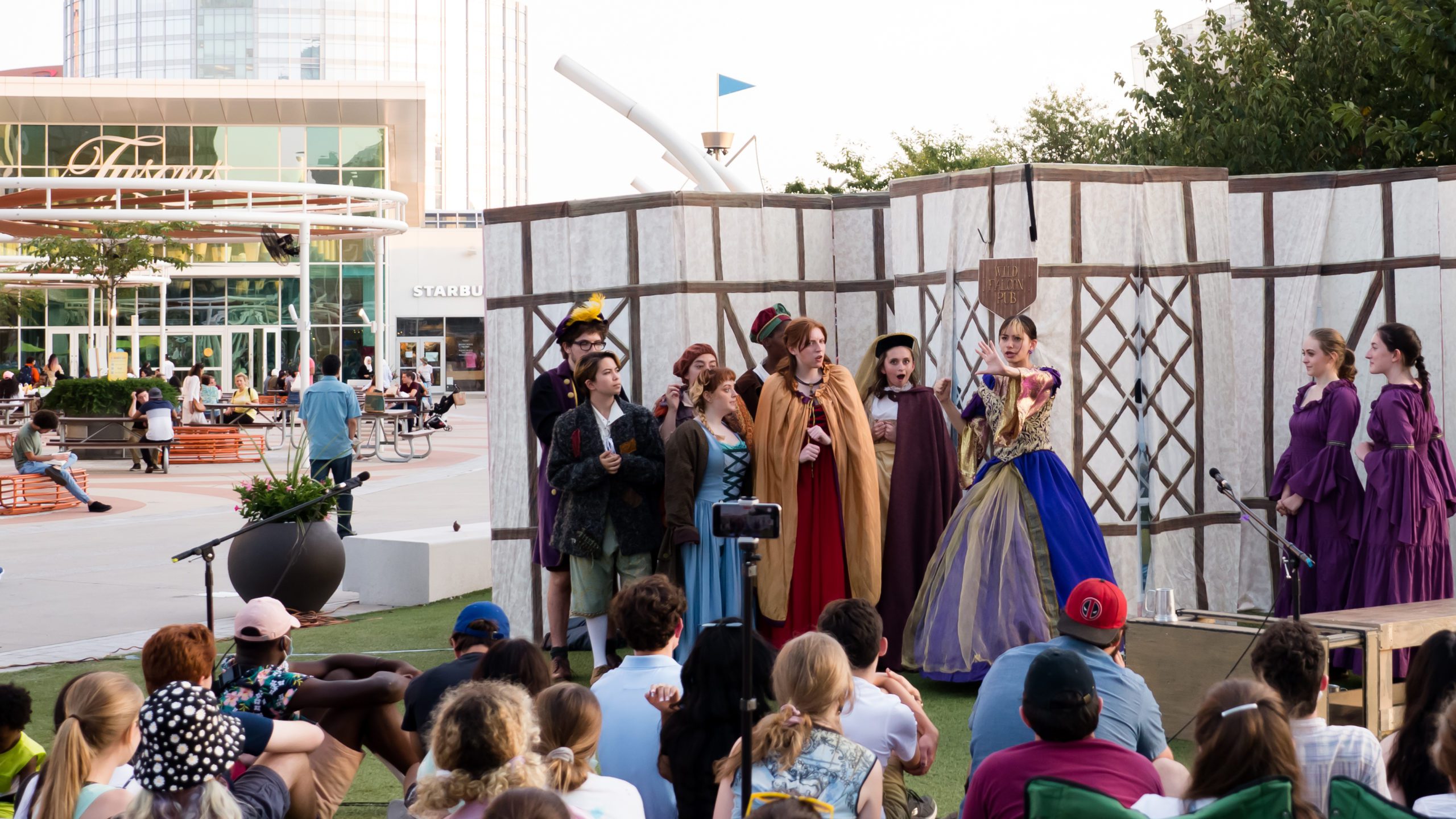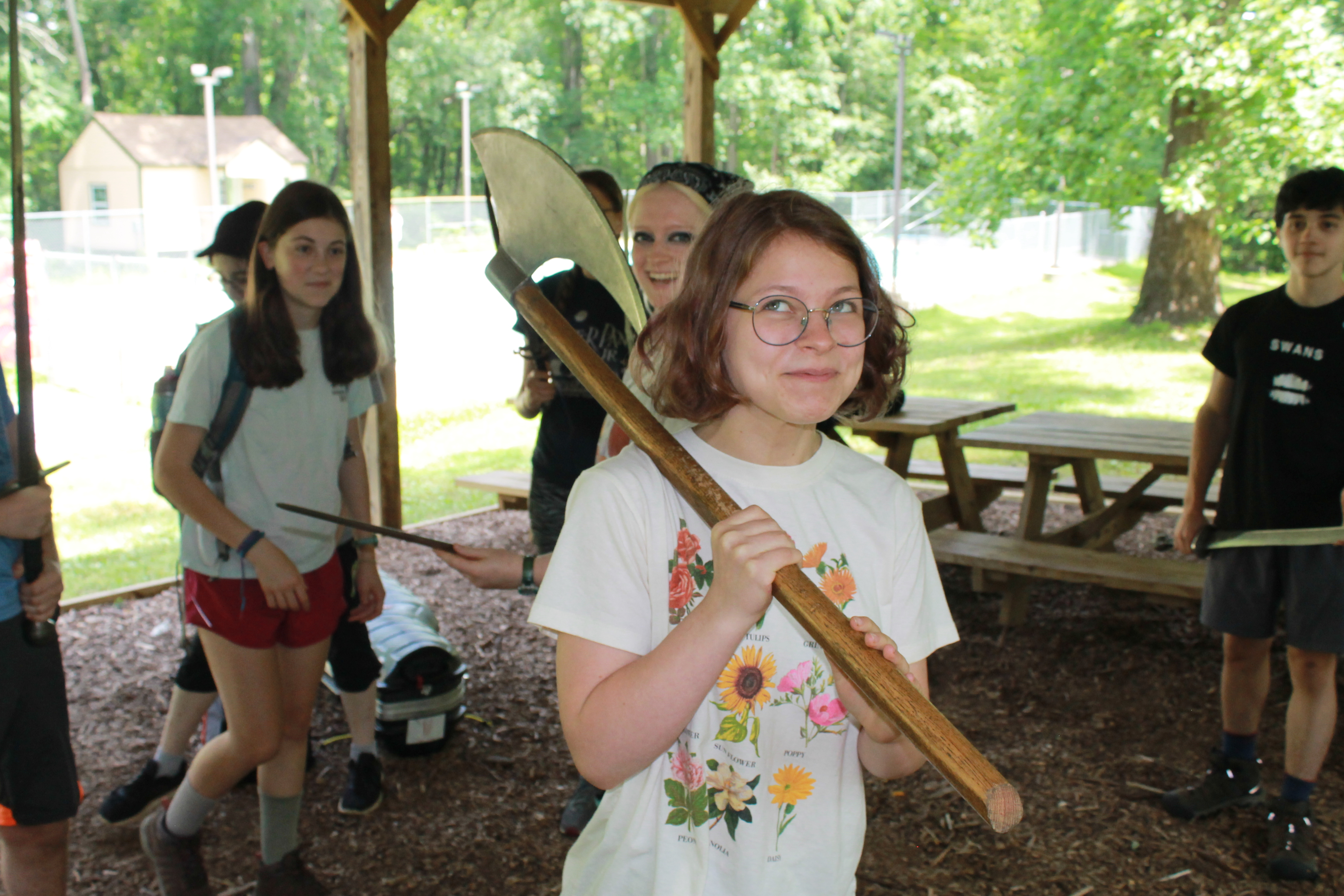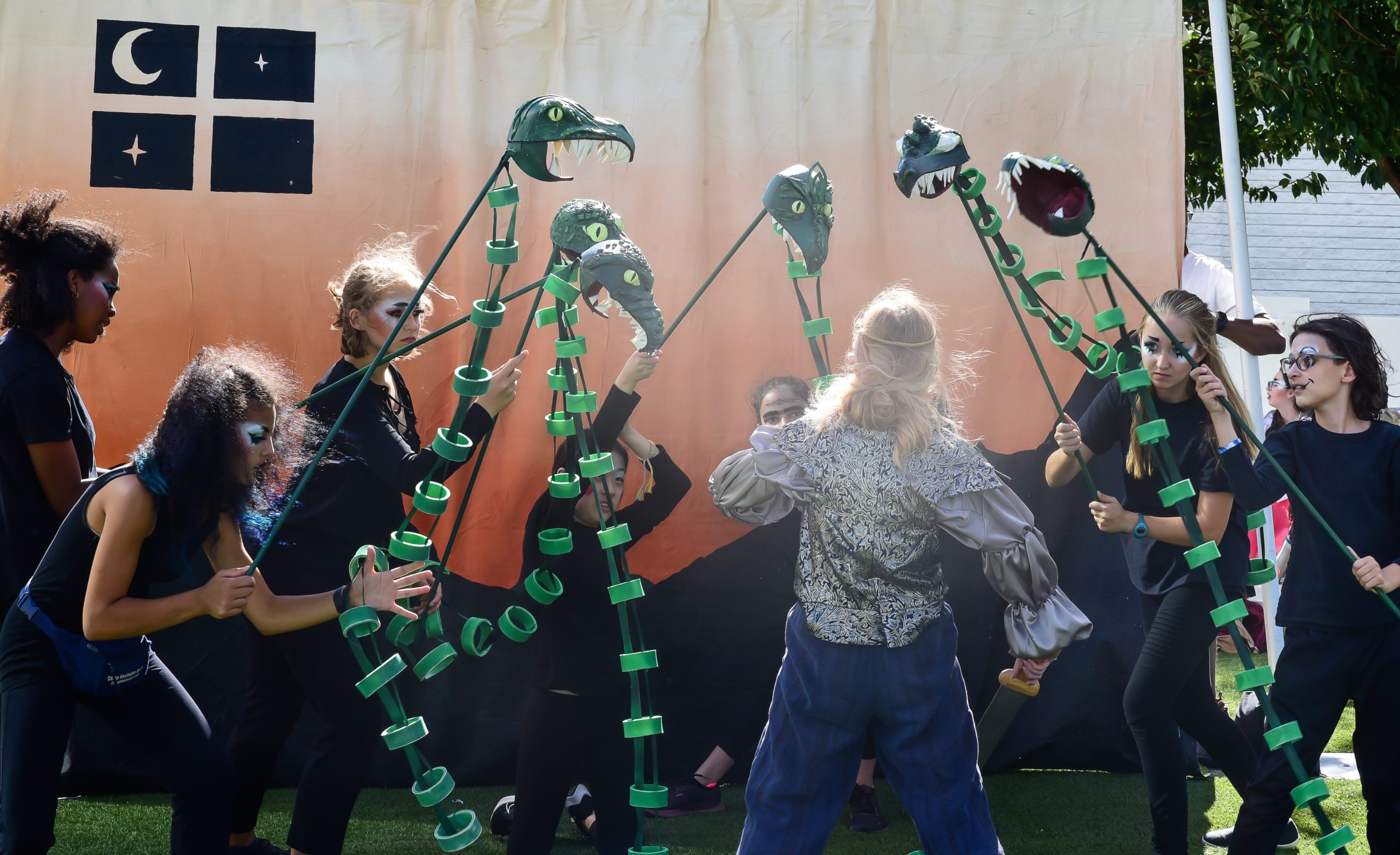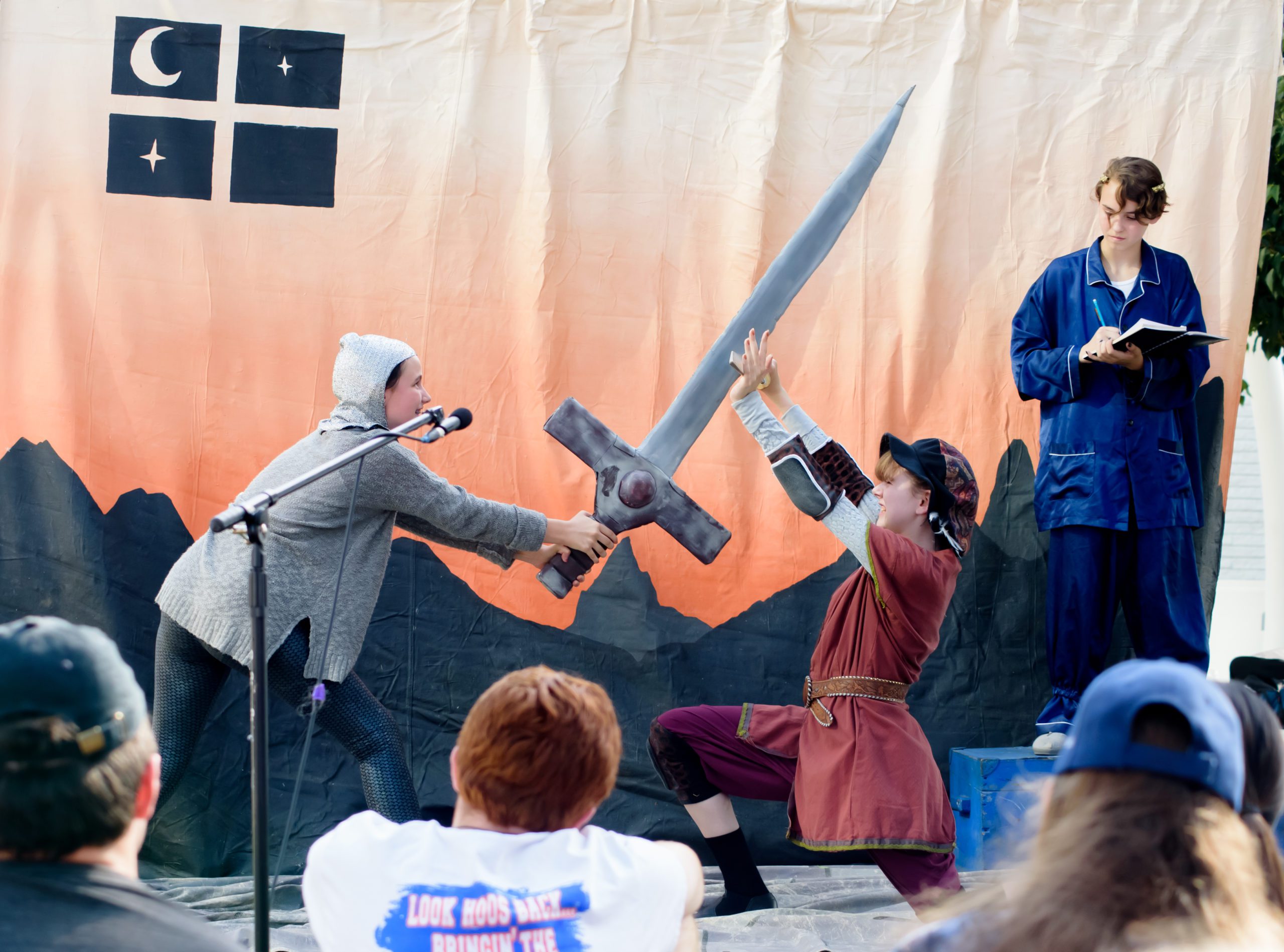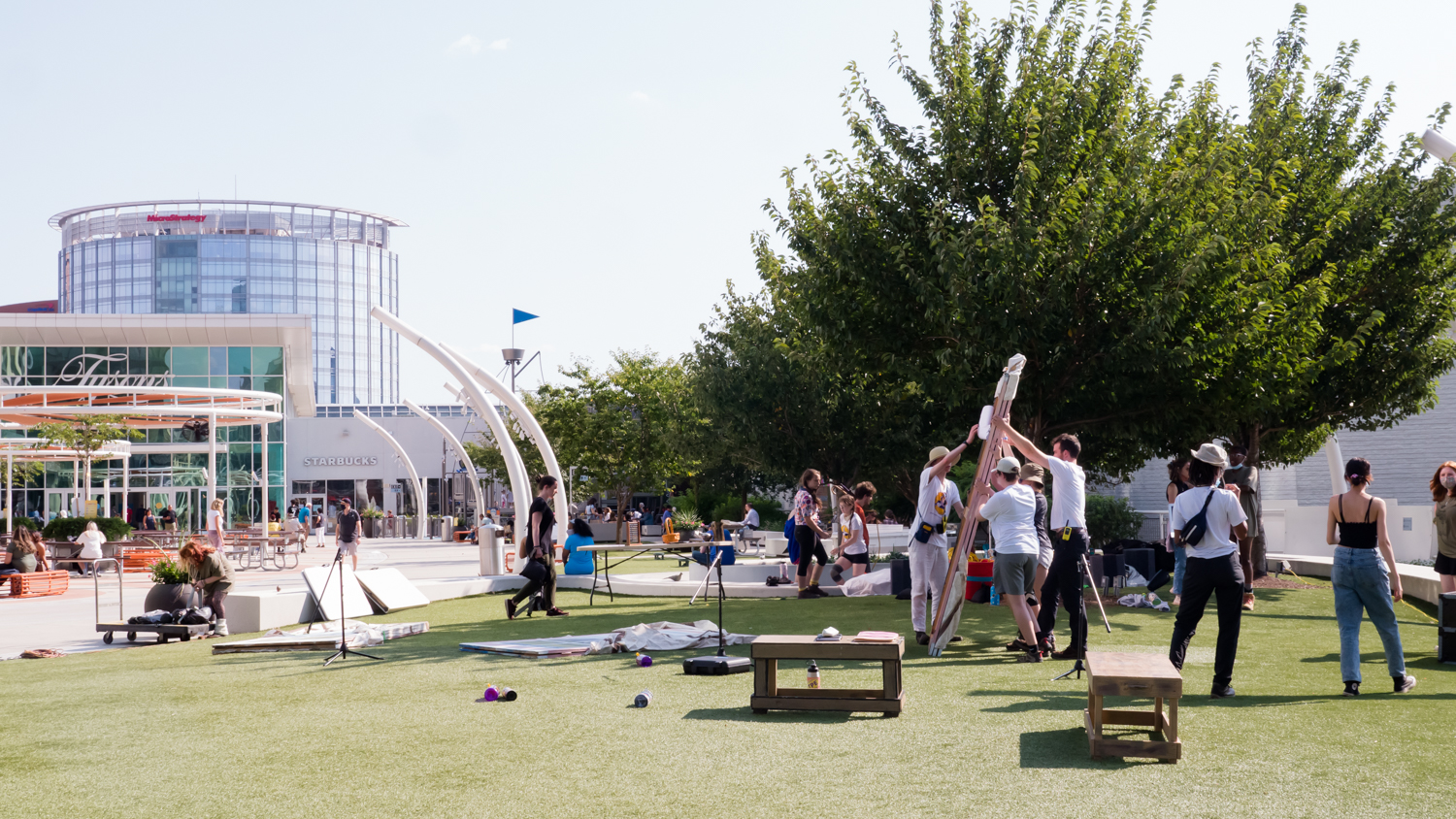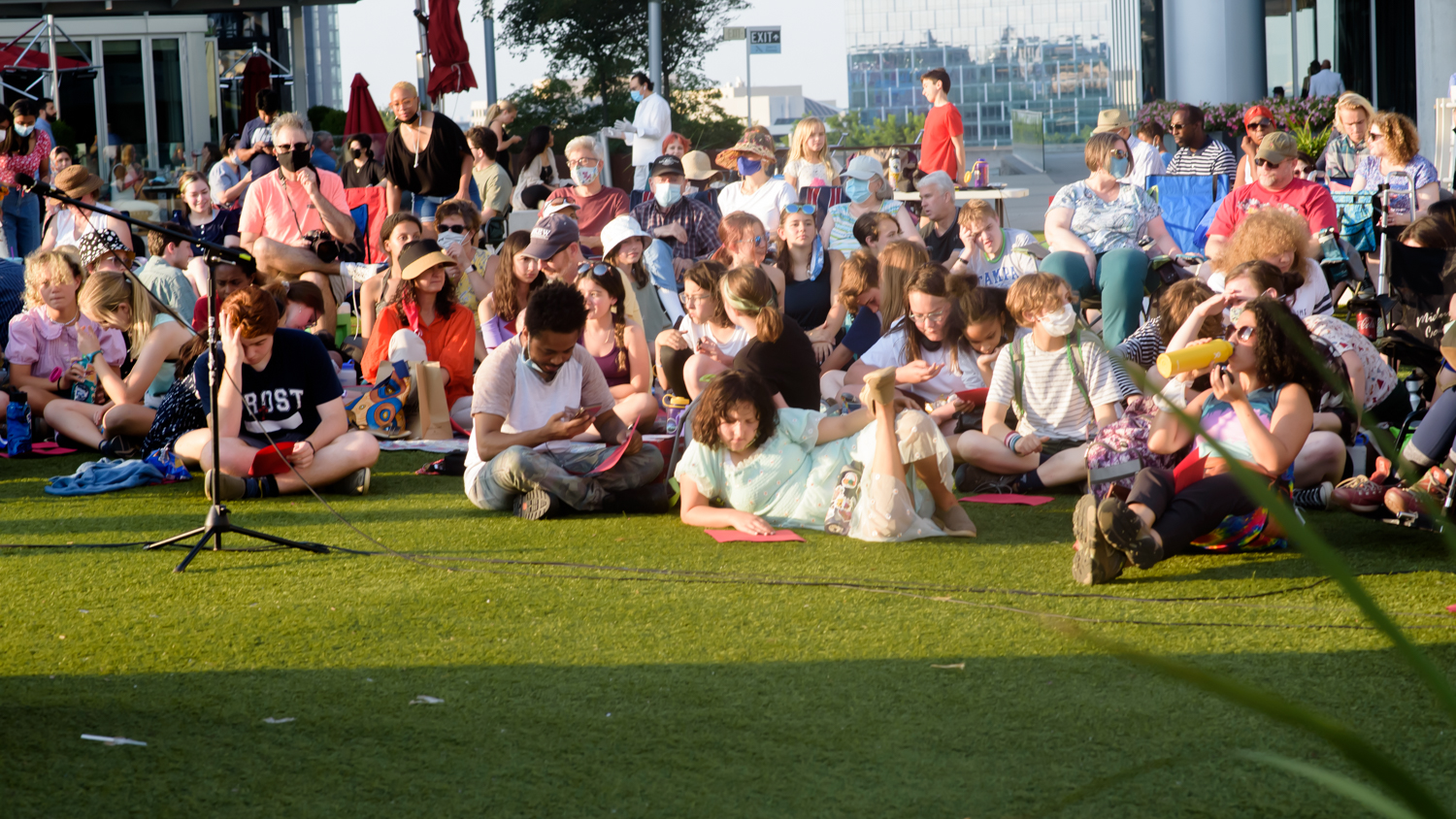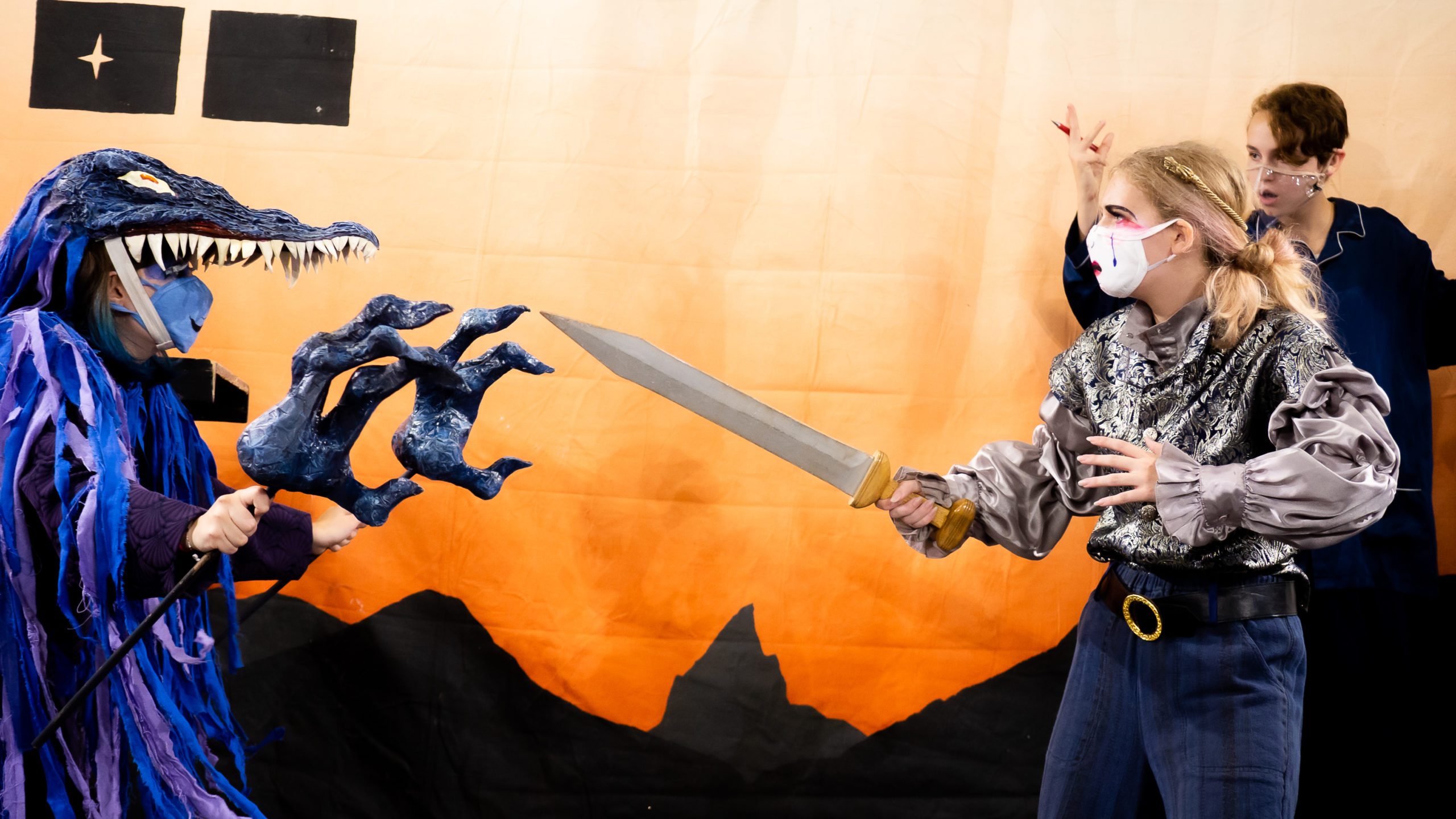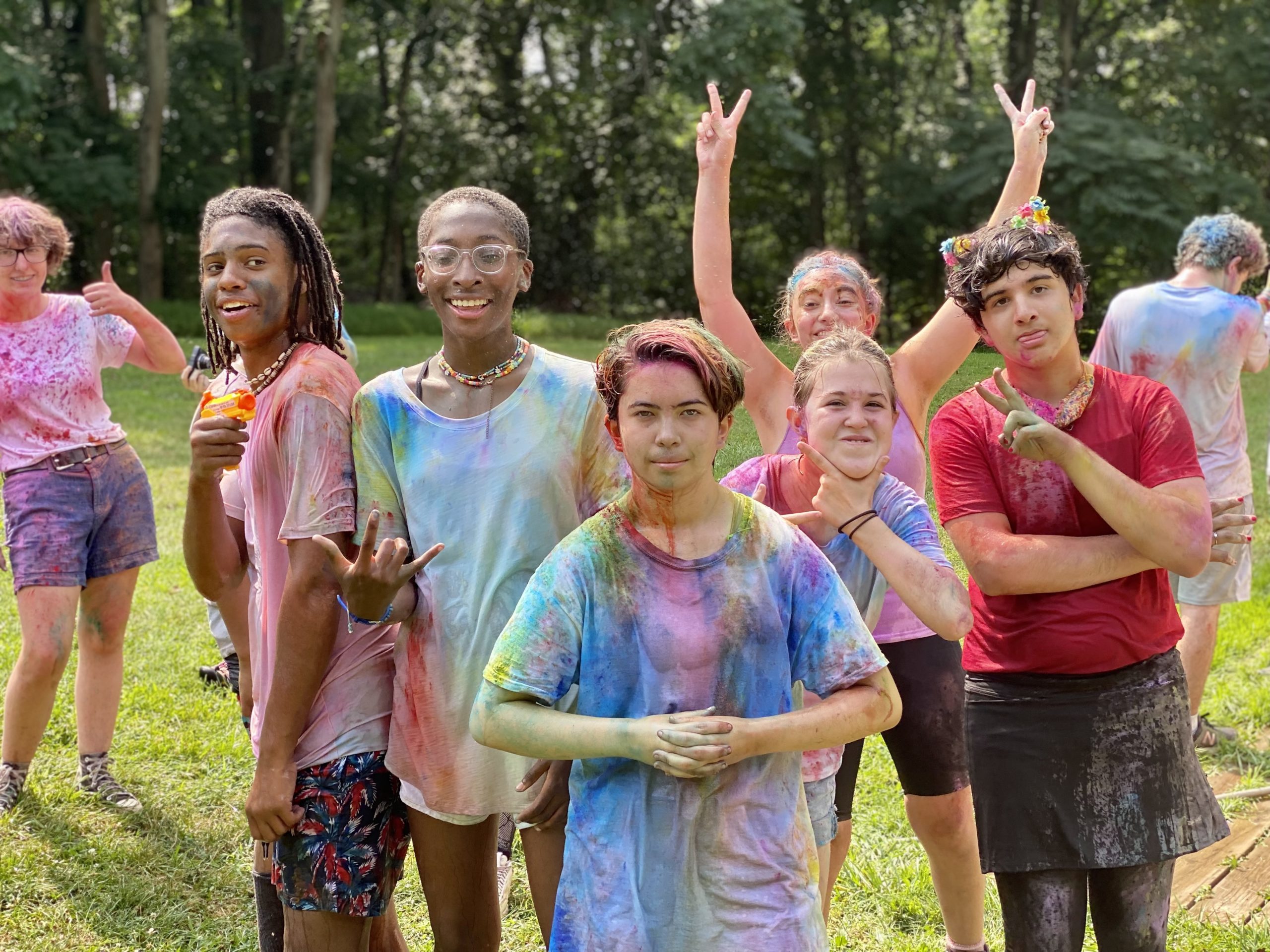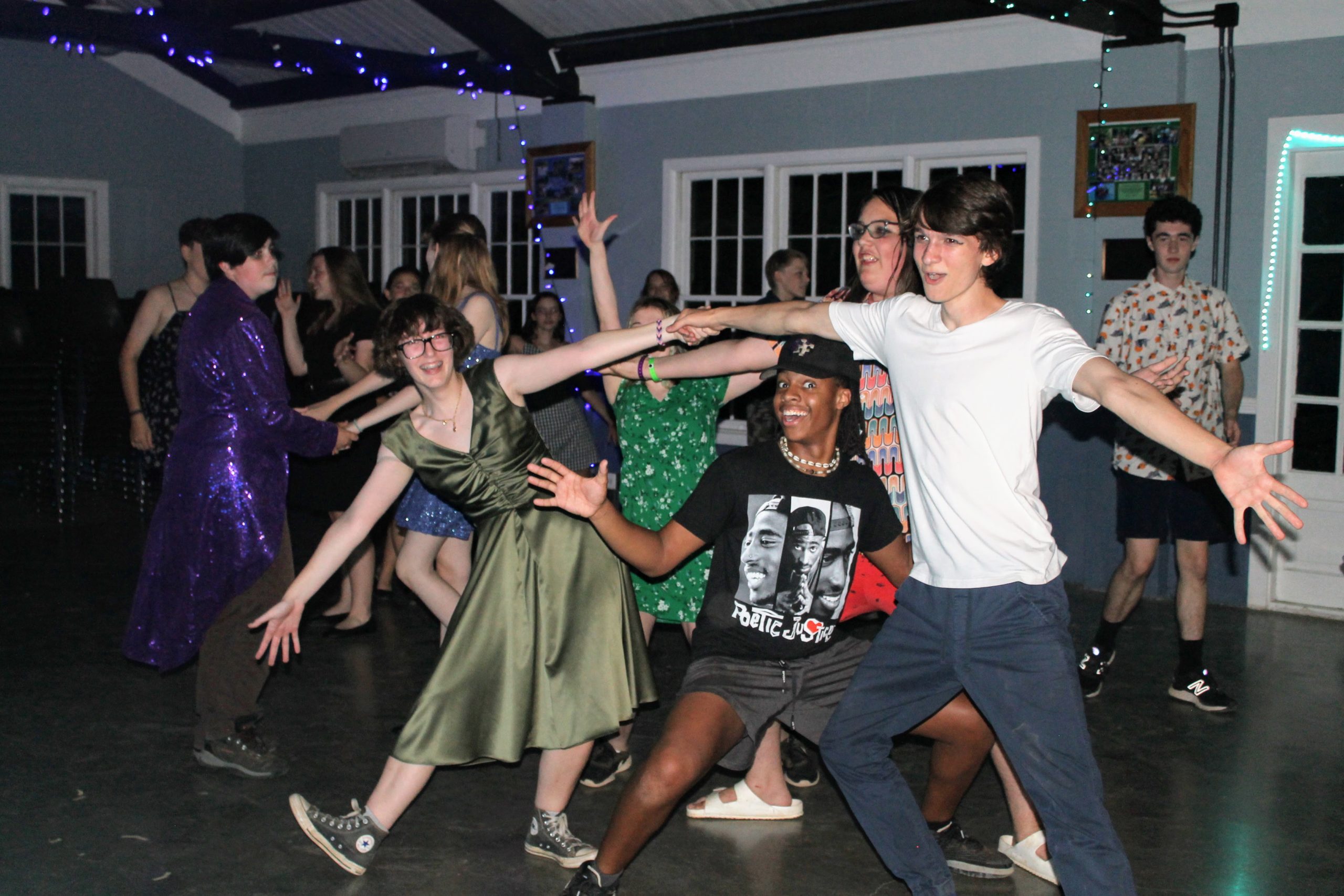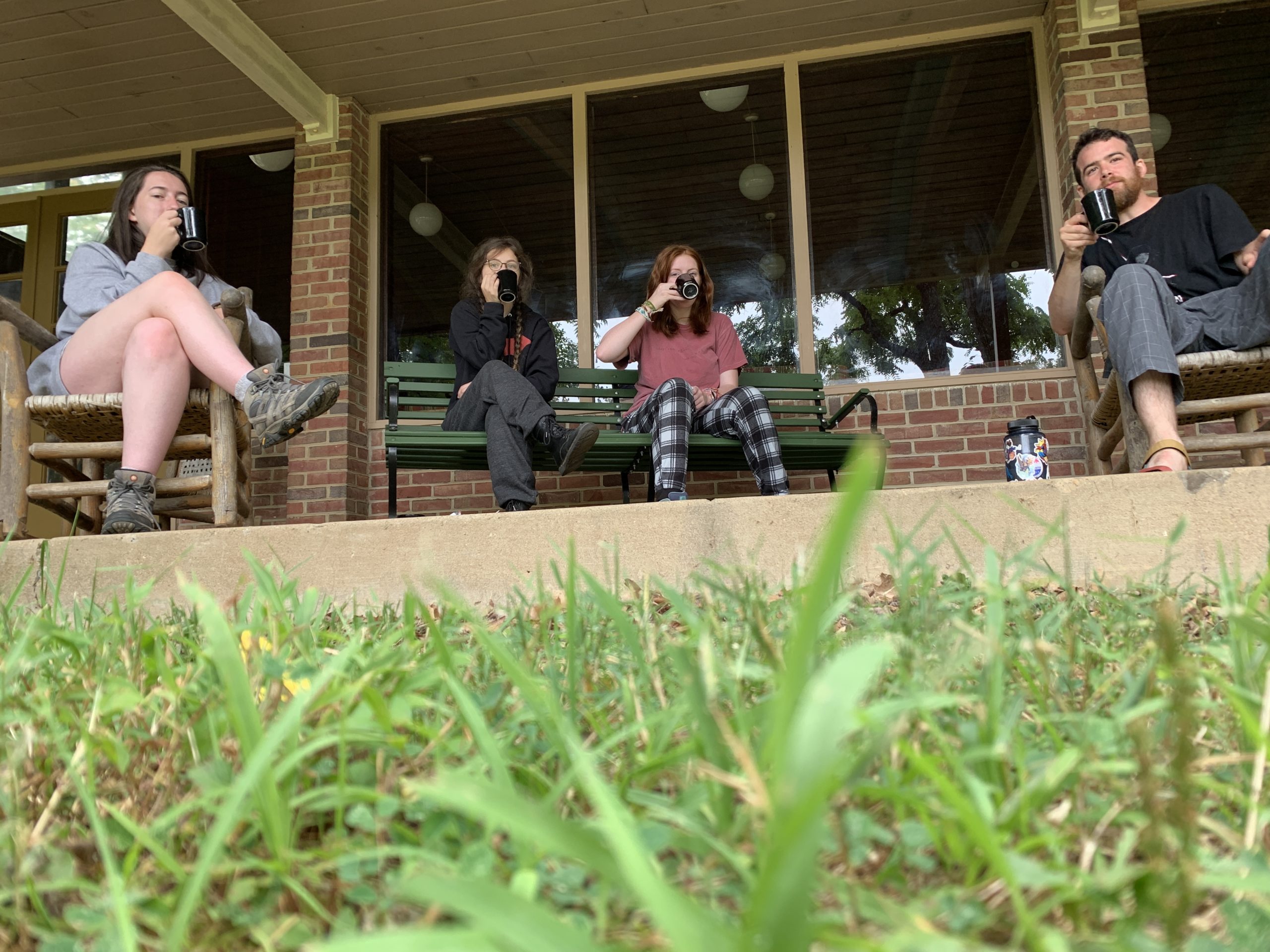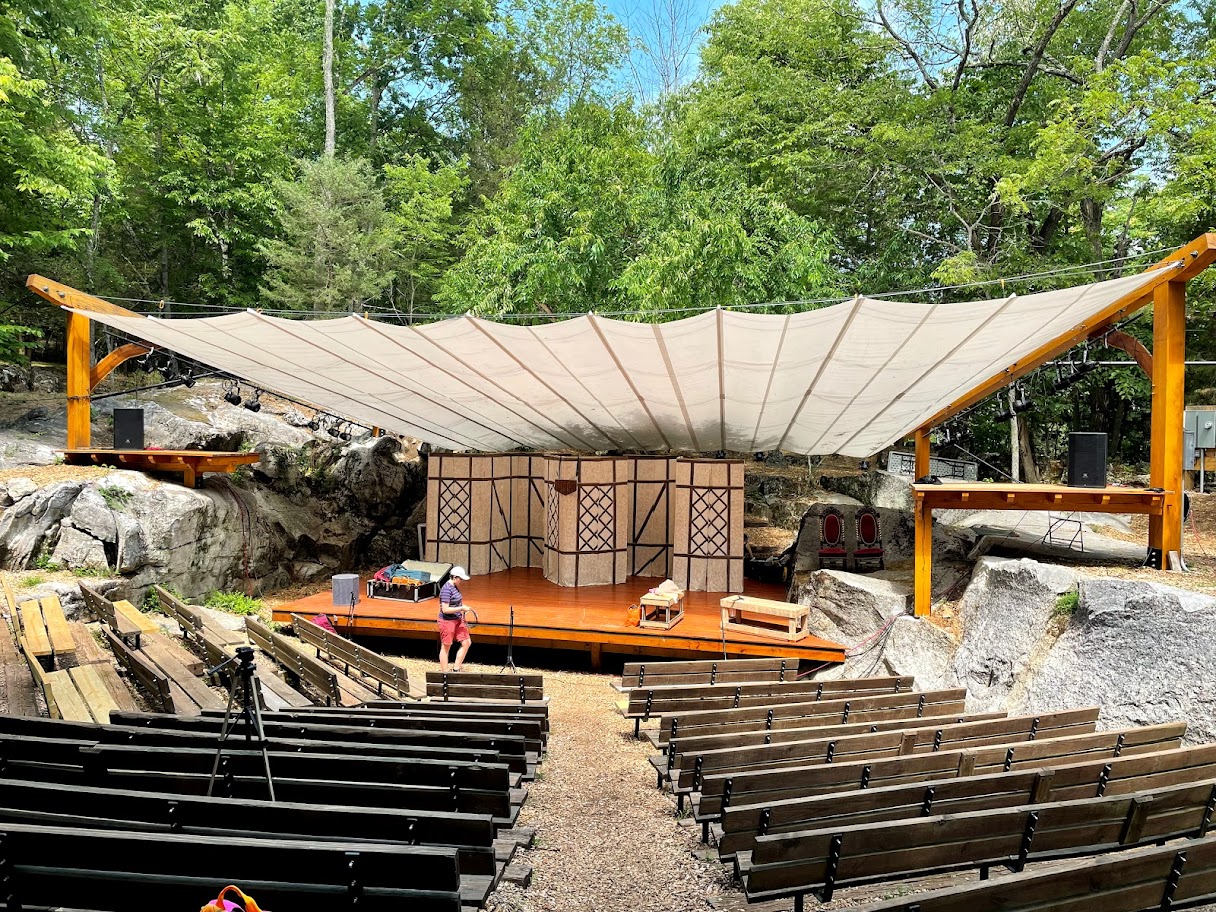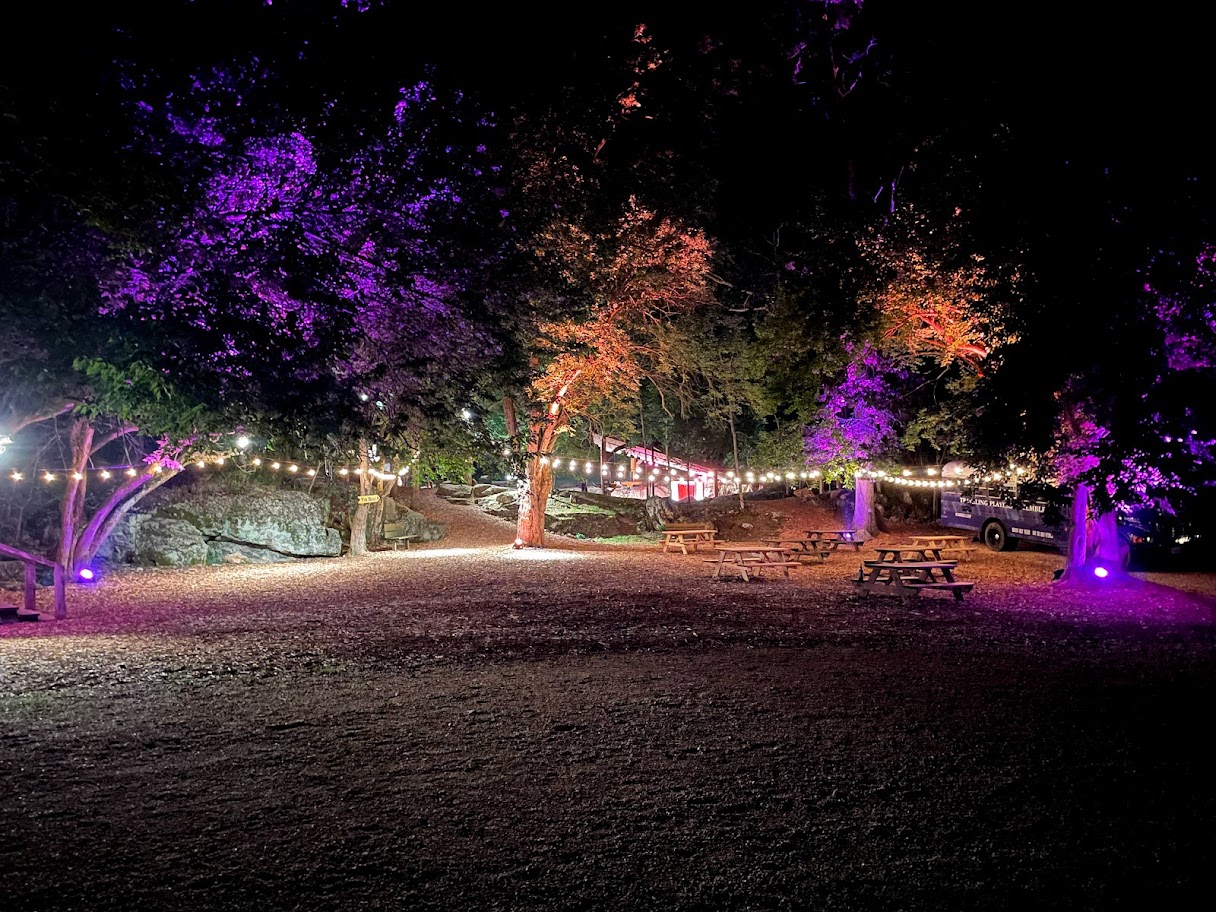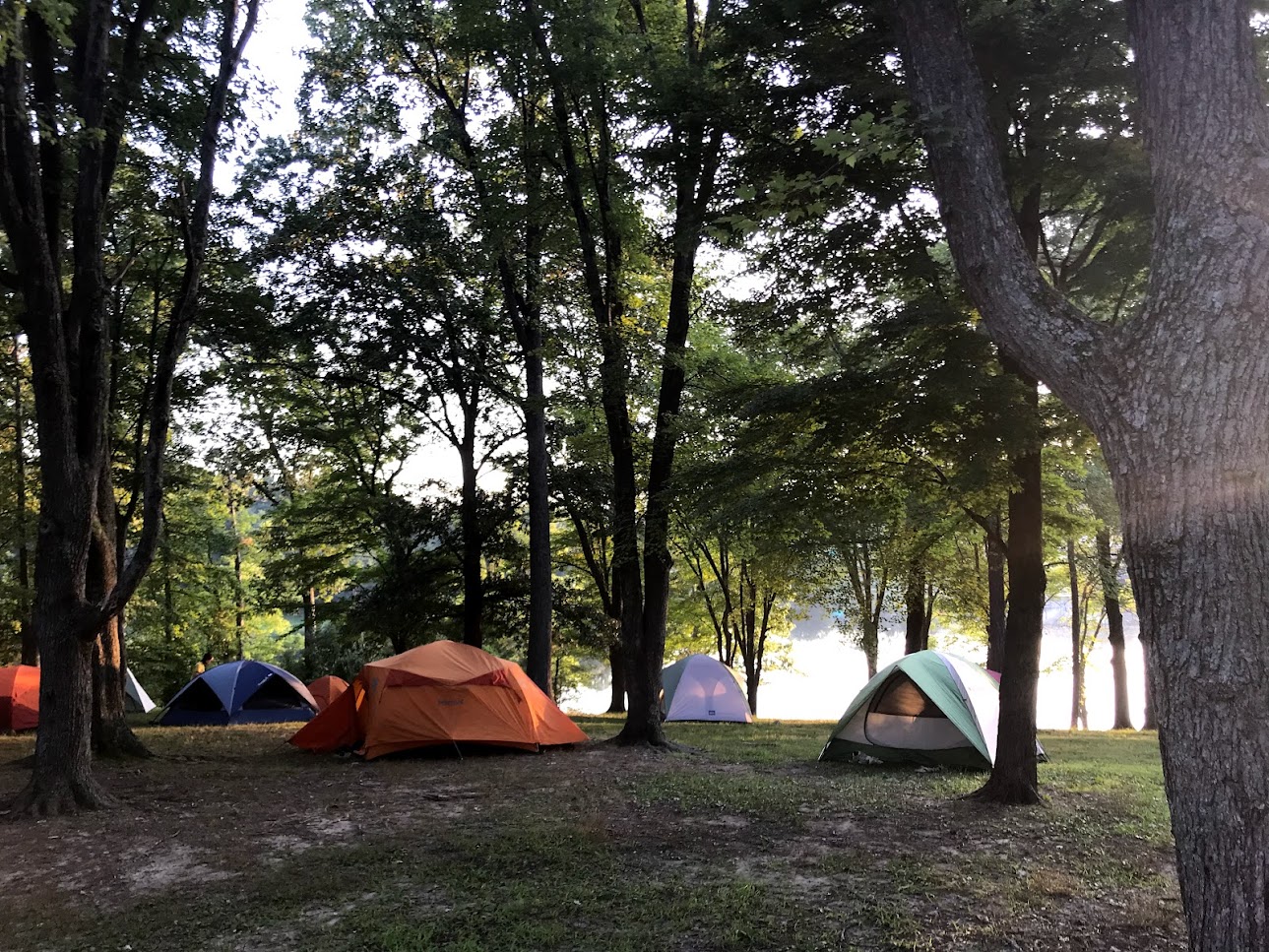 IMG_1709
210804_GDM_TPE_TAMING1525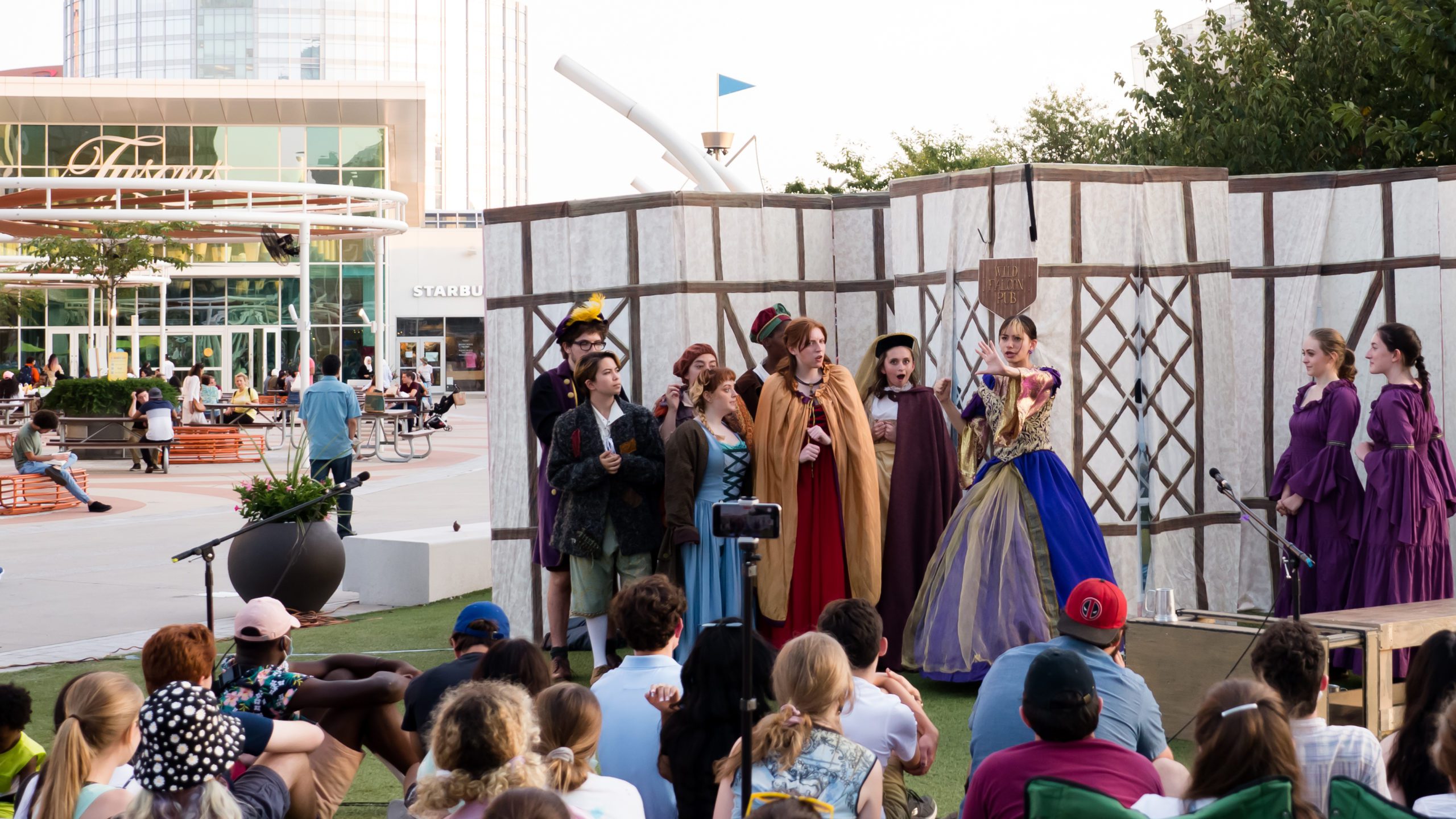 IMG_9186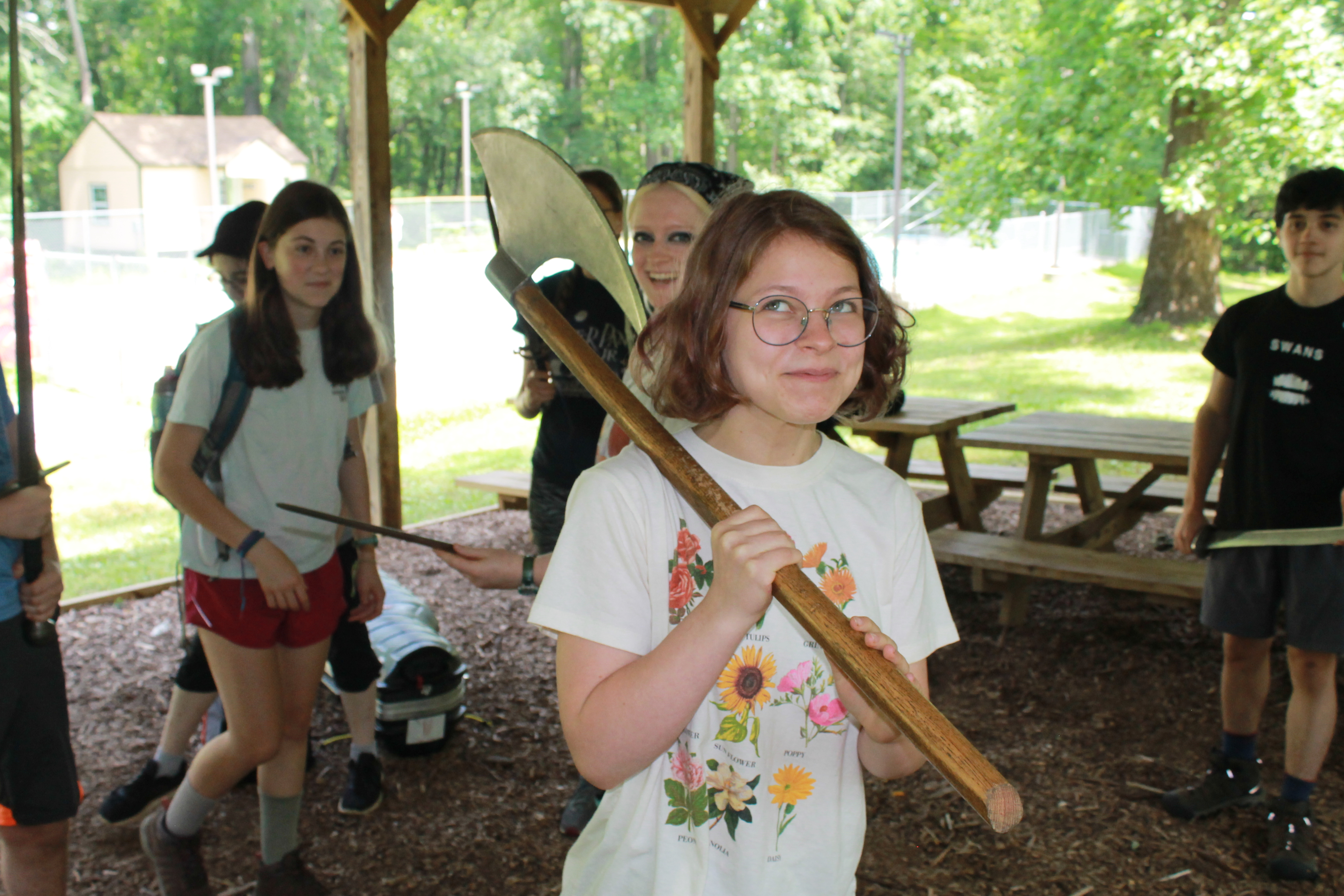 210926_TPE_BlueMonster003777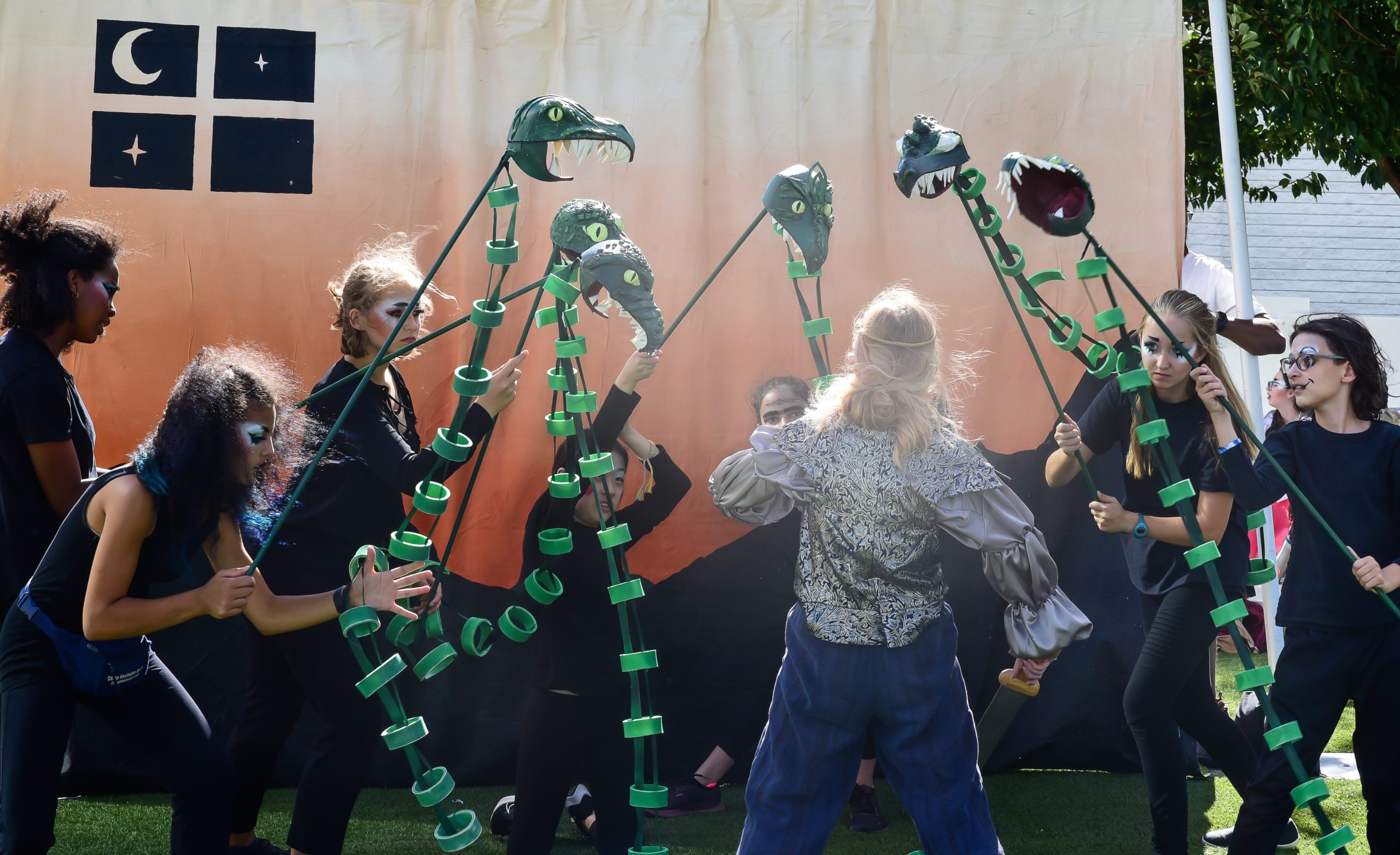 running the board

210805_GDM_TPE_Fest22831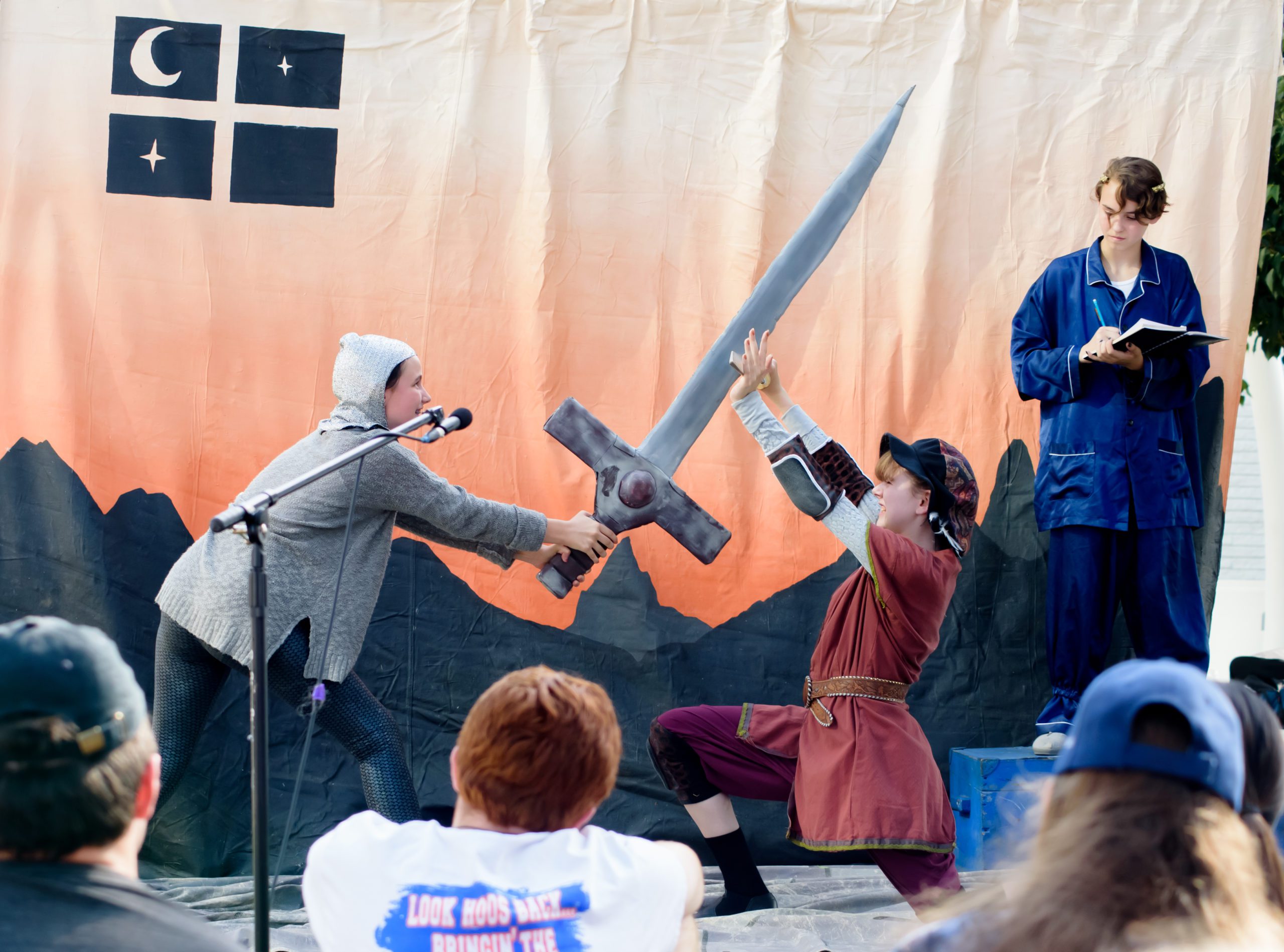 210804_GDM_TPE_TAMING1392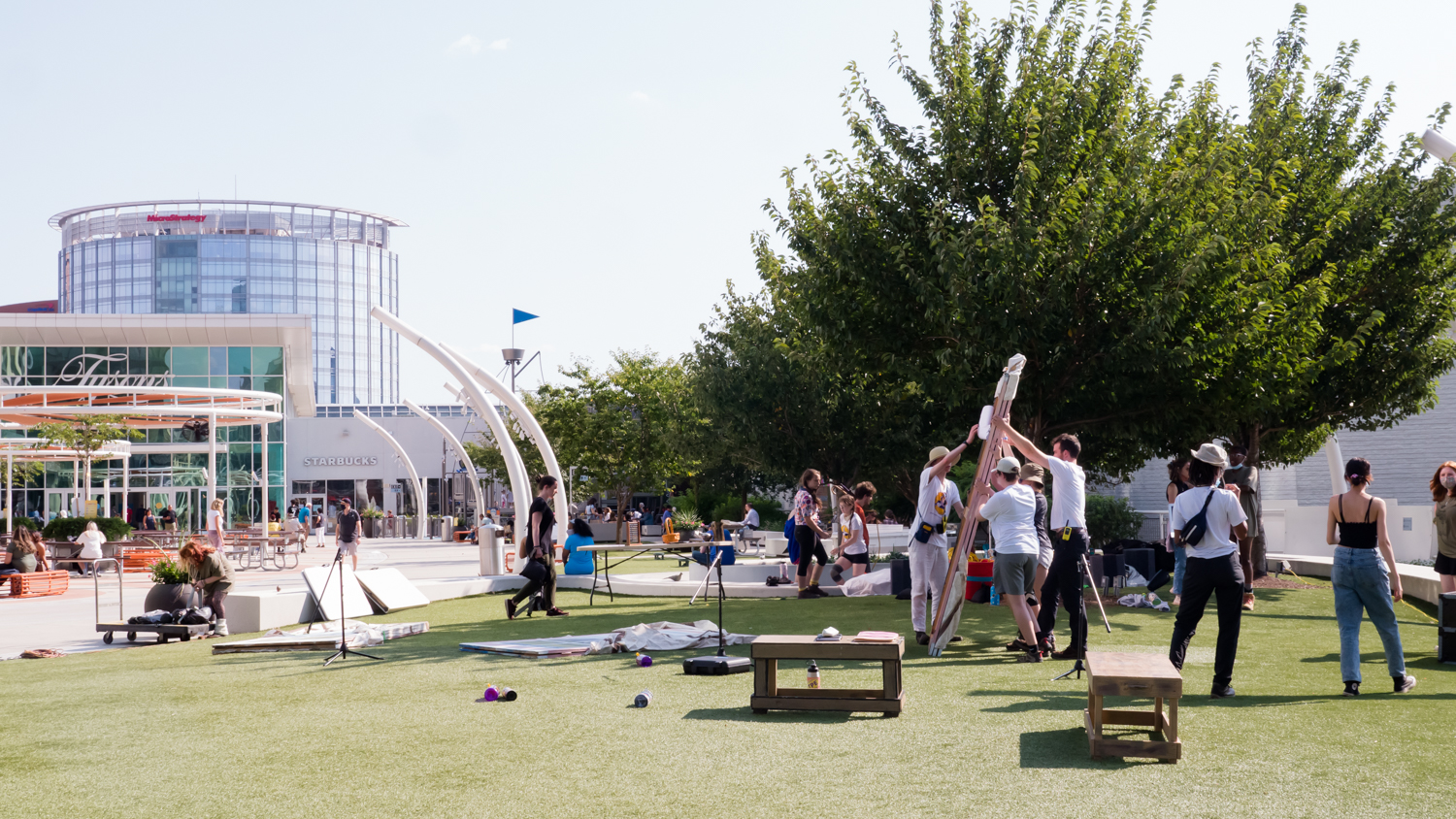 210804_GDM_TPE_TAMING179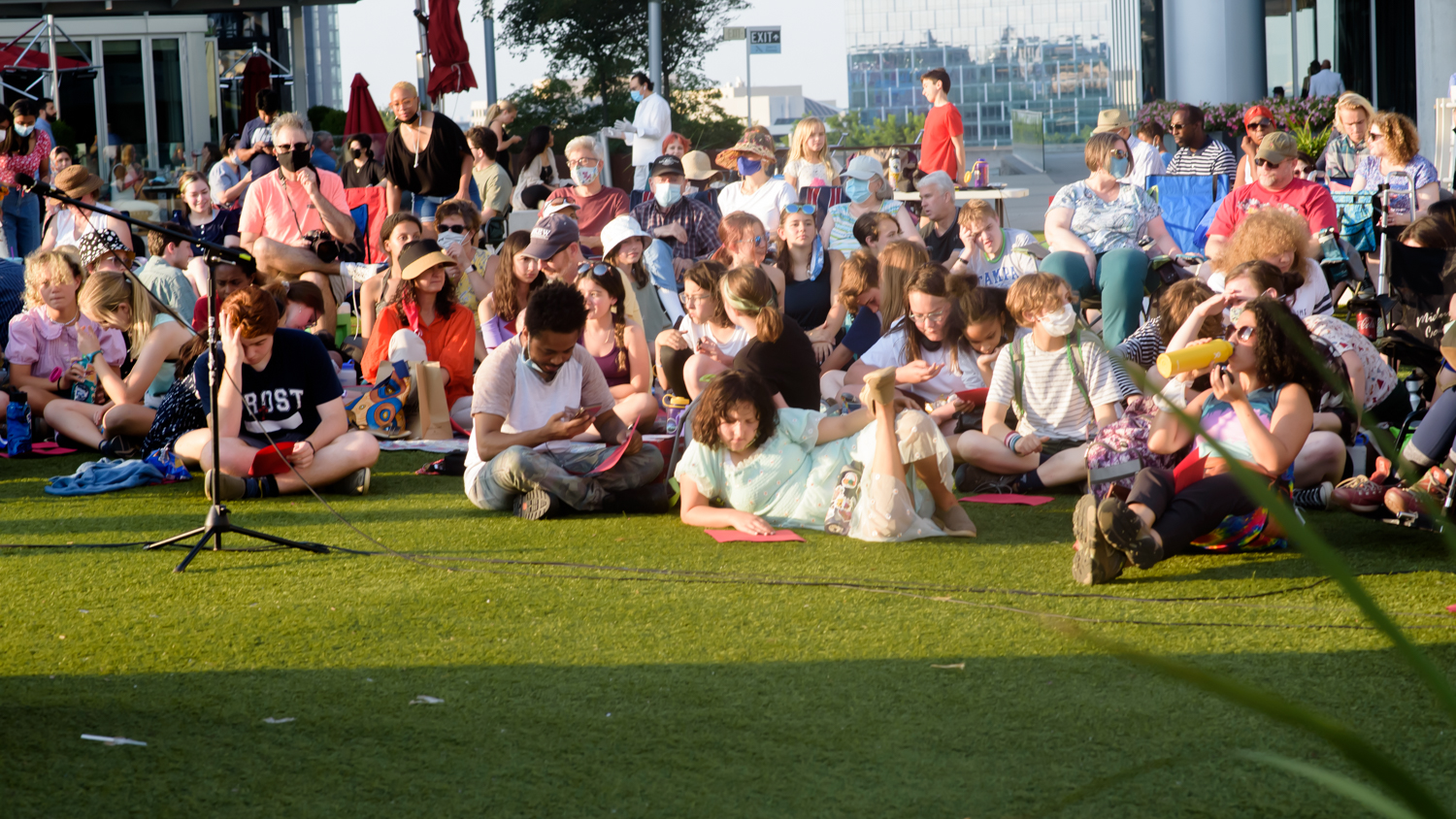 20210925_TPE_BlueM_2ndDL-6658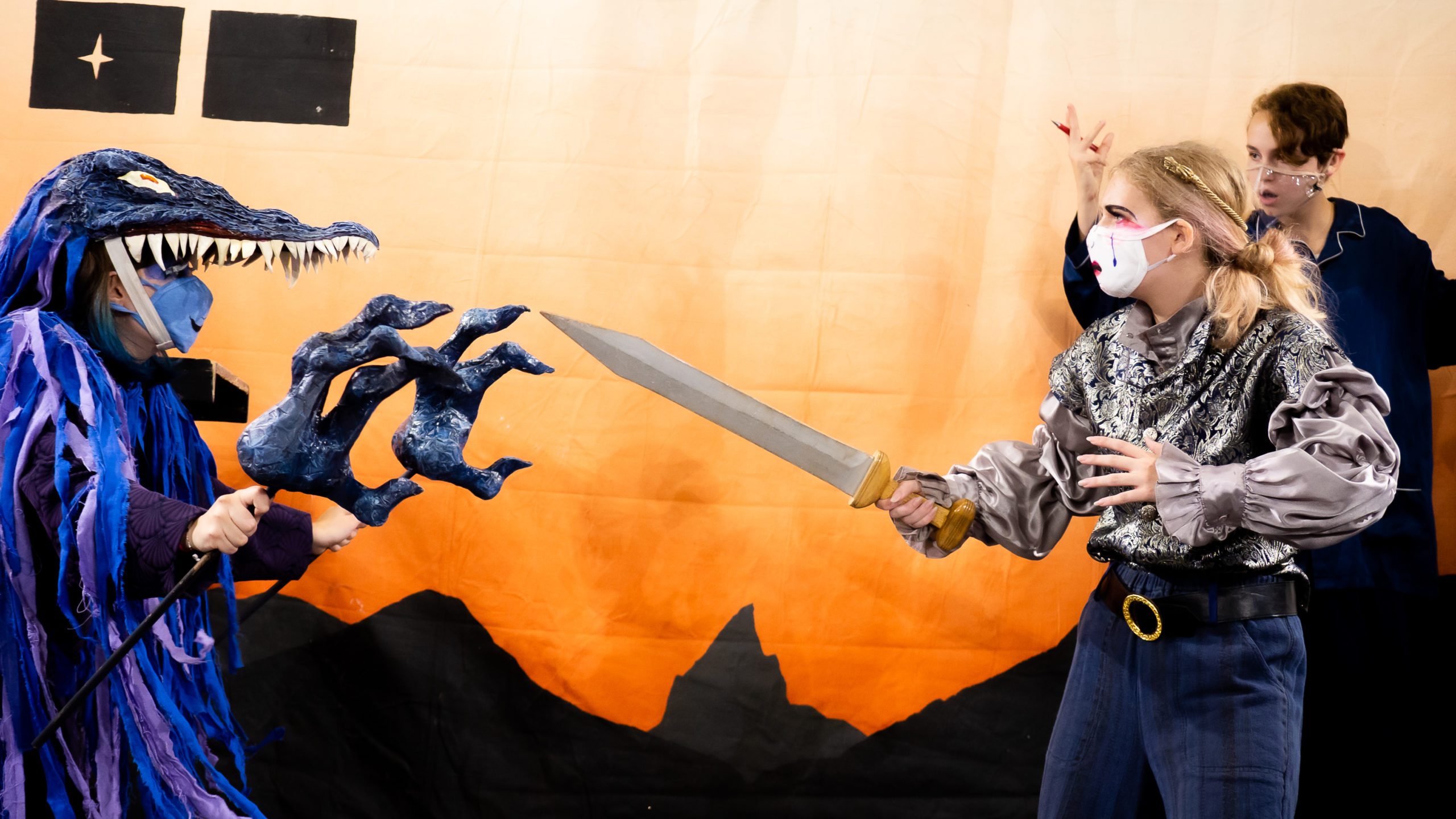 IMG_0043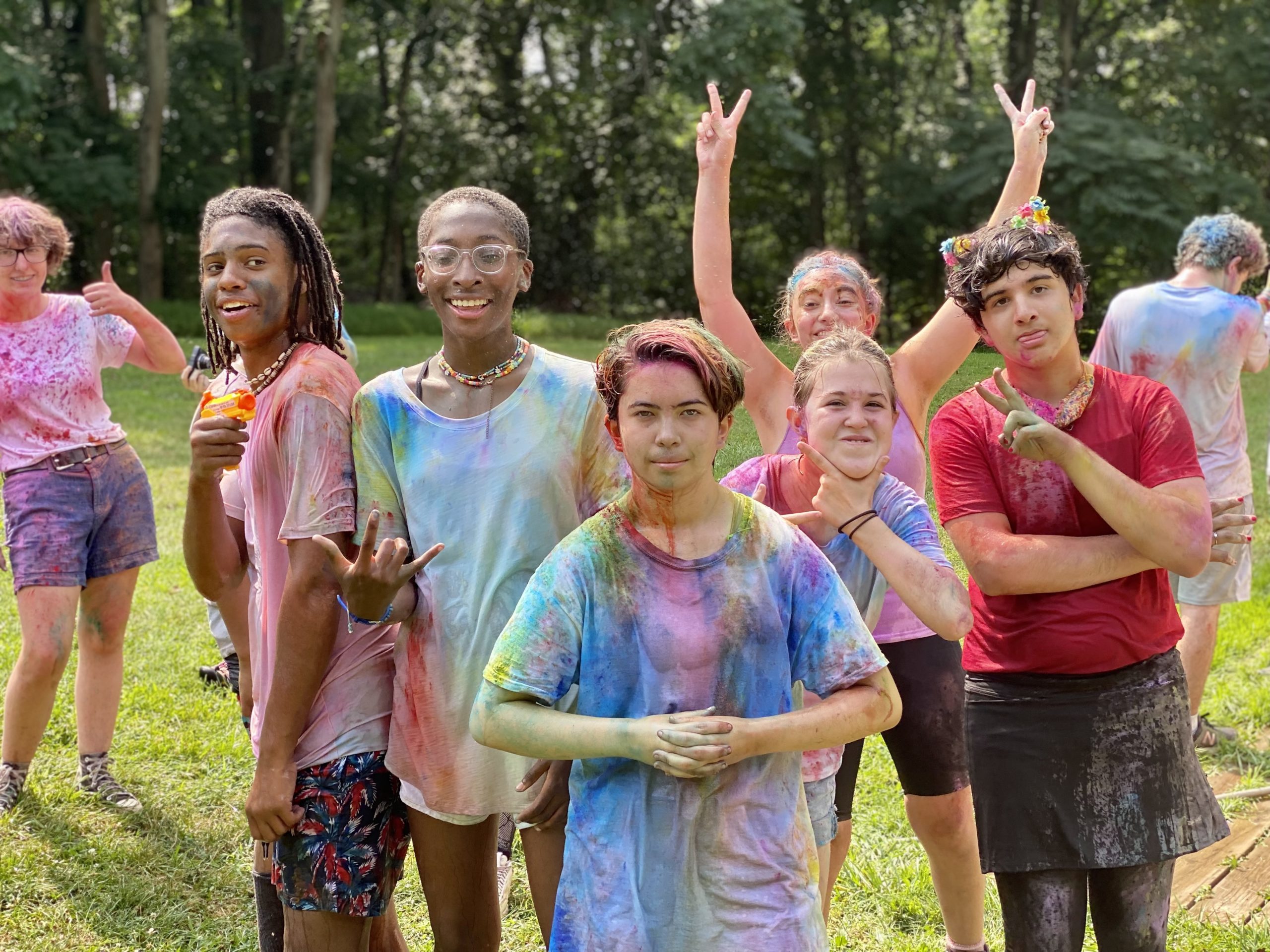 IMG_0787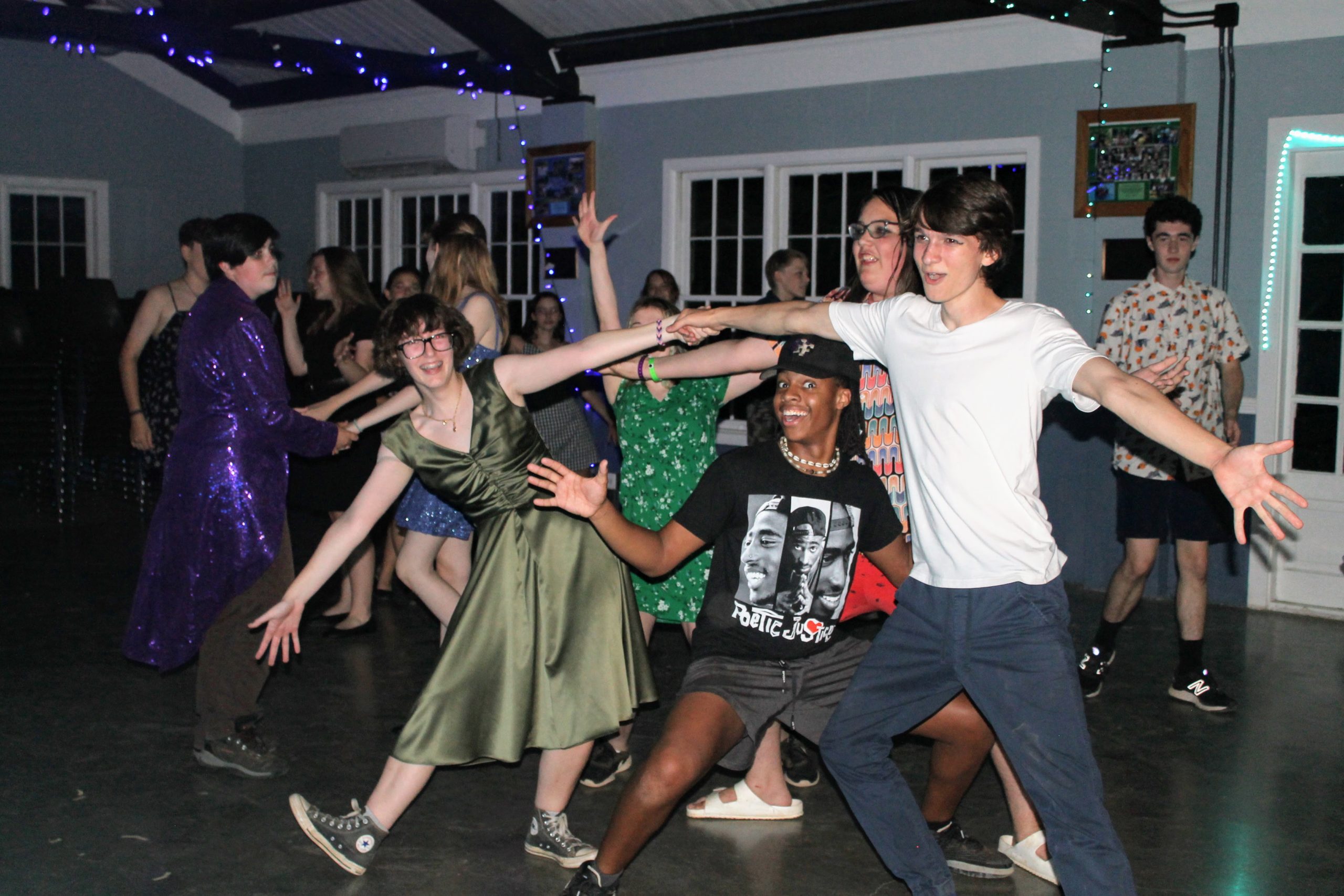 IMG_5001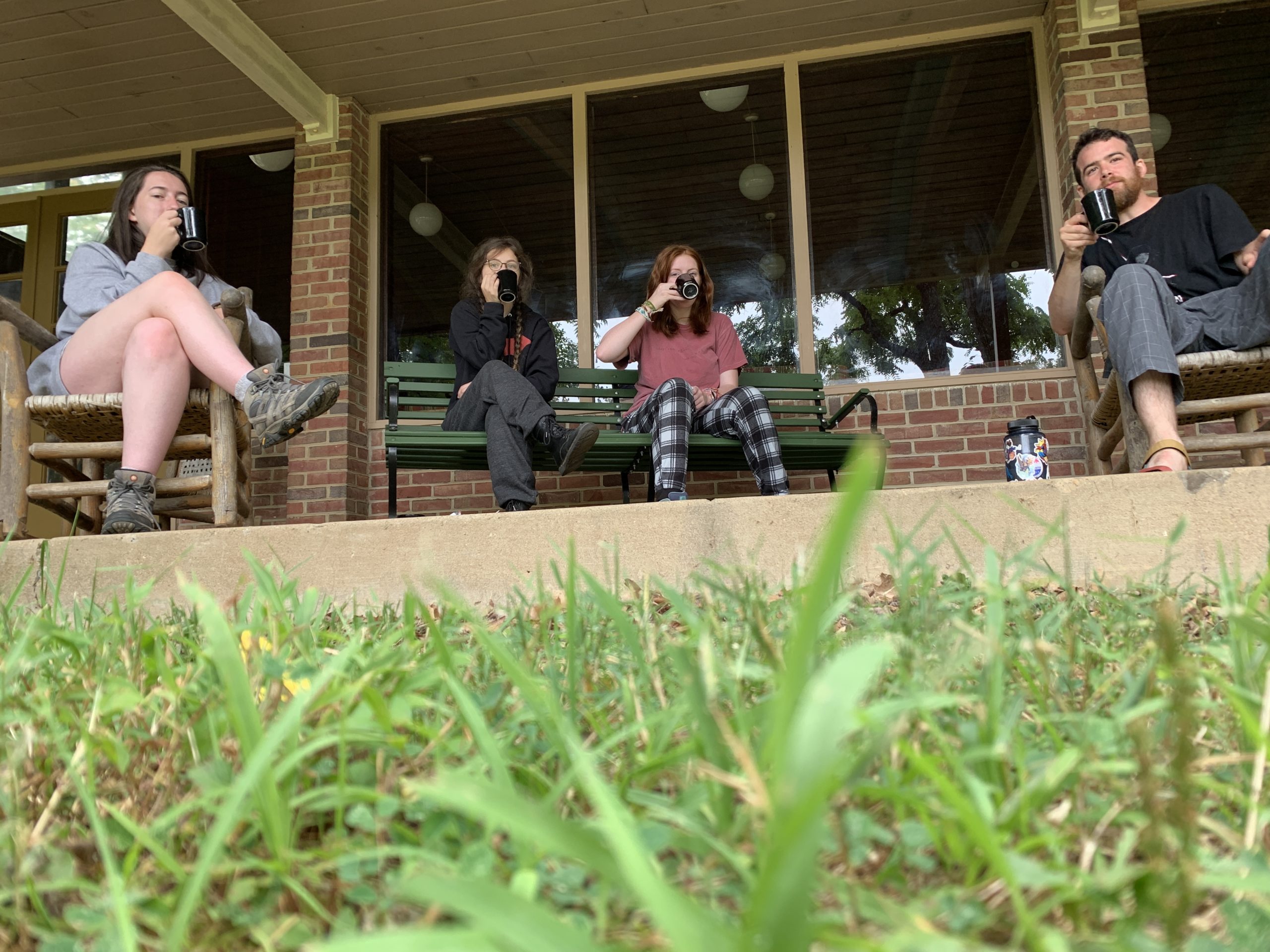 IMG_1874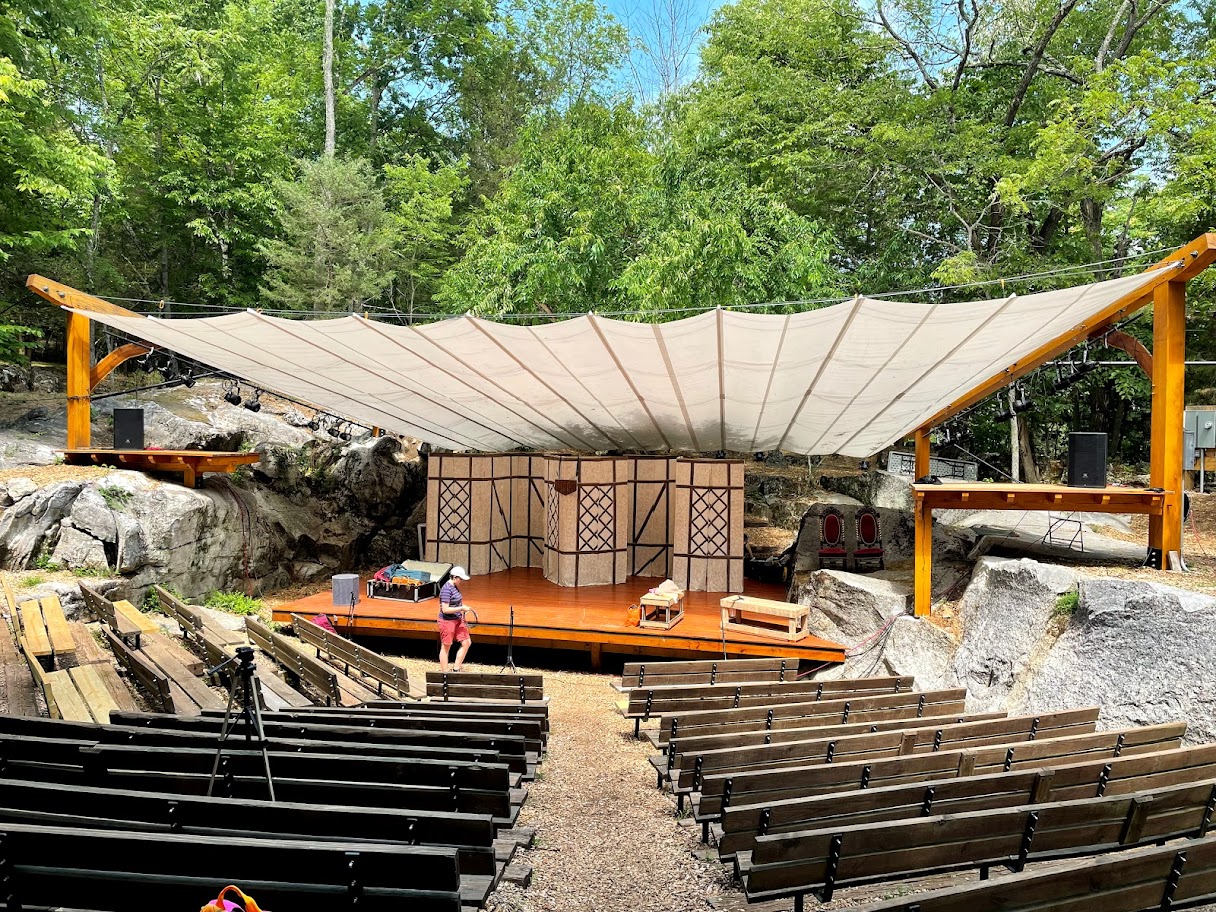 outdoor amphitheater

IMG_1887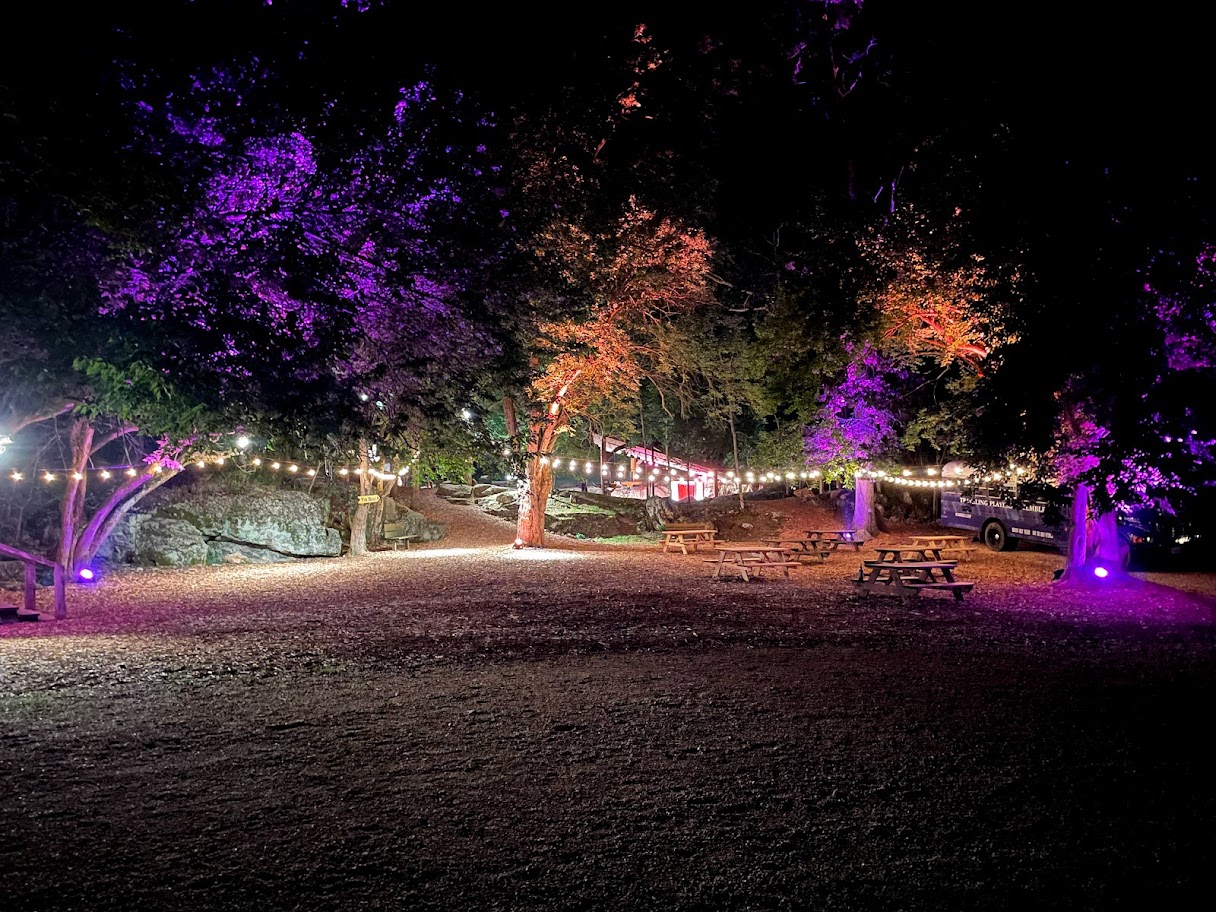 IMG_2304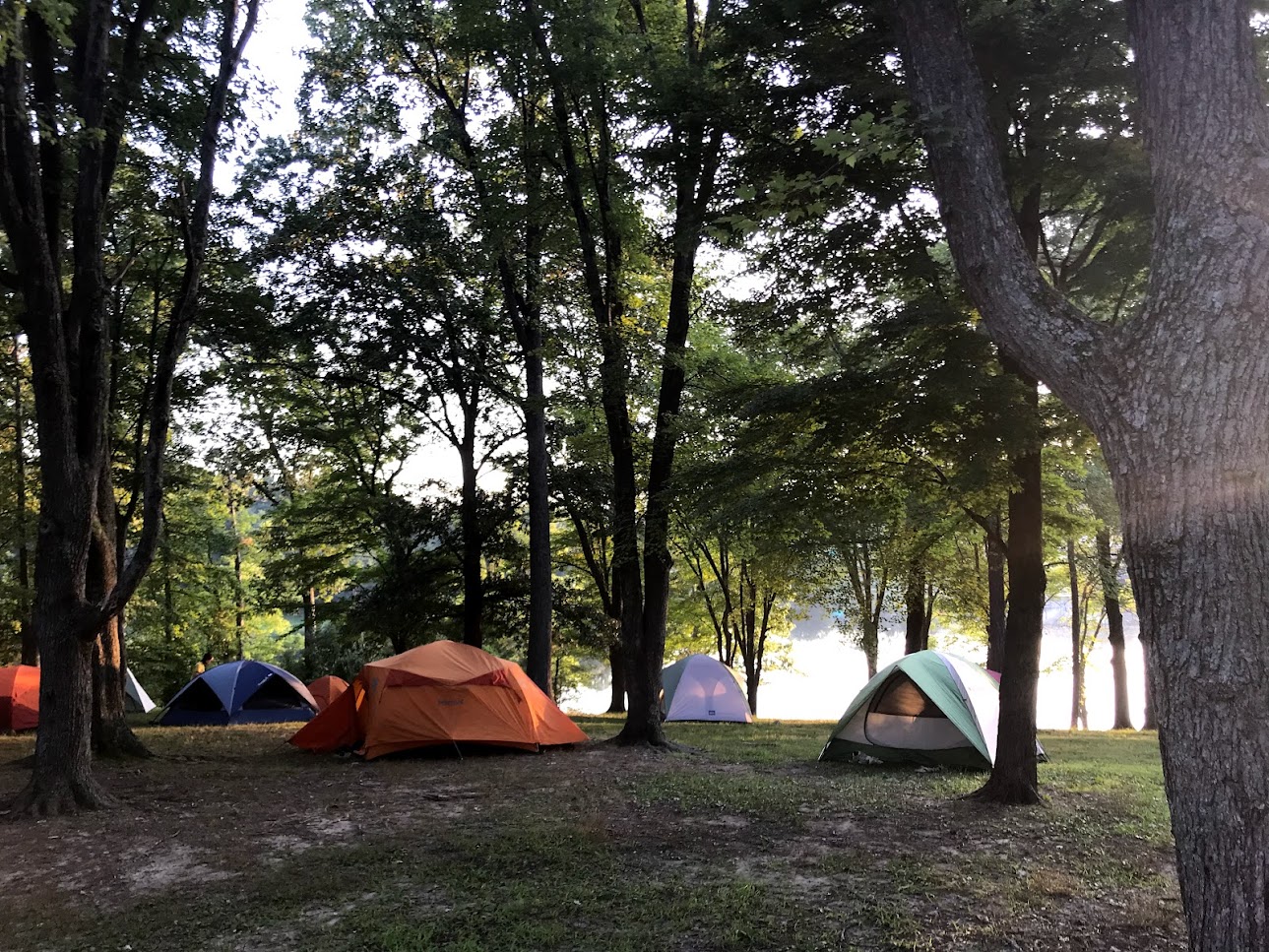 Our Technical Theatre Apprentices train beside professional costume and set designers, building their pre-college portfolio.
Technical Theatre apprentices concentrate on the scene shop (props, puppets and scenic painting), costume shop, or learn the elements of stage management (Troupe only). Technical apprentices receive individualized, hands-on training in all aspects of construction and production for outdoor theatre.
The National Endowment for the Arts identified Traveling Players as offering challenges unlike any other pre-college theatre program in the nation. A fully-immersive experience, these elite high school apprentices will attain new level of artistry, confidence, leadership, and independence.
For current 8th – 12th graders
When our daughter did the sound for a local theater production, many of the group from last summer at TPE went to provide moral support and appreciate the technical aspects of the production, a level of maturity and insight beyond her public school circle.

– Parent
Watch a clip of our 2021 Thespian Ensemble perform The Blue Monster!
Our tech students helped paint and construct the set, props, puppets, and costumes.
Upcoming Interview Dates: 
Interviews are conducted in the
Studio
and are pre-scheduled a minimum of 48 hours in advance.  Students out of the area can interview via Zoom.
Interviews will be for 30-45 minutes for Shakespeare Ensemble; 45-60 minutes for Shakespeare Troupe.  Exact timing of interview will be confirmed once you register.
Monday, Nov 14, 5:30 pm – 7:00 pm
Monday, Dec 12, 6:00 pm – 8:00 pm
Friday, Jan 20, 6:00 pm – 7:30 pm 

You must interview before January 31st for the Early Bird Discount. 
(After the February interviews Payment Plans no longer available.)
LIMITED AVAILABILITY: We only accept a limited number of Technical Theatre apprentices per summer, and applications are assessed on a rolling basis. We recommend registering for the earliest interview you can.
Technical Theatre Apprenticeship - Info Session
Saturday, March 27th, 12-1 pm (EST).
Suitable for students in grades 8-12 and their parents/guardians.
Event held online via Zoom.
Host: Jeanne Harrison
The Ensemble
Join the ensemble and produce Henry VI Pt. 3 with our wonderful Shakespeare Ensemble!
For current 8th – 12th graders
By interview only.
Dates:

Session 1: June 25 — July 14   (3 weeks)
Session 2: July 16 — August 4  (3 weeks)
Application Fee: $20
Tuition: $5100
($5400 after the Early Bird Discount flies away Jan 31st)
The Training
The Play
The Adventure
Rates & Details
The Ensemble
Join the ensemble and produce Romeo & Juliet for our rigorous six-week program, Shakespeare Troupe!
For current 9th – 12th graders
By interview only.
Dates:

June 25 — August 4   (6 weeks)

Mid-summer Vacation: July 14 (11:30 am) – July 16 (1:00 pm)
Tour: July 26 – August 2
Application Fee: $60
Tuition:

$8950


($9450 after the Early Bird Discount flies away Jan 31st)
The Training
The Play
The Adventure
The Tour
The Benefits
Rates & Details