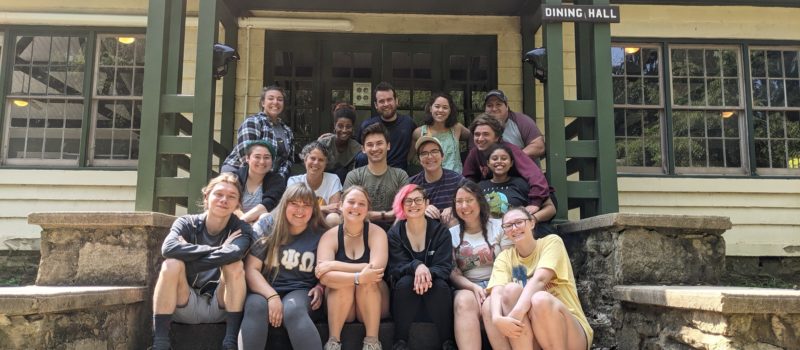 Traveling Players Ensemble offers robust summer programs for dedicated students (in grades 3-12) to perform classical plays in outdoor amphitheaters.  Selected as a "Summer School in the Arts" by the NEA, Traveling Players' summer programs provide intensive theatre training to small troupes of actors.  In non-COVID summers, programs culminated in backpacking trips to perform their shows, giving teens and pre-teens the experience of wandering entertainers who carry dinner, tent and props all in their trusty pack.  Traveling Players has performed at The Kennedy Center's Millennium Stage, Wolf Trap's International Children's Festival and Colonial Williamsburg.
Summer 2022 – Last year, our reaction to the global pandemic was to dig even deeper into our mission of bringing great theatre into the great outdoors by transitioning our day camp to a residential program (a.k.a. sleep away camp), thereby creating a tight bubble of safety.  We will continue to be residential as we live in lodges in the woods, eat together, make theatre, and create a joyful community for our students who have endured two years of screens and isolation. There will also be a satellite Day Camp run from our Studio for our youngest campers.
Dates for Residential: June 12 – August 8.

Students are with us from June 26 – August 5 (6 weeks).
Staff orientation (June 12–25) and strike (August 6–8) are mandatory and paid.

Location for Residential: In residence at Freedom Center, Leesburg, VA (new for summer '22)

Food and lodging is included in all contracts. There will be one staff lodge, but some staff will have private rooms in camper lodges.
For COVID safety reasons, our staff will live together in community for all 8 weeks. Days off can be spent off-campus.

Dates for Day Camp: A combination of 3 weeks of teaching and four days of Orientation.

Orientation: June 2-3 plus June 14-16 at Freedom Center
Camp A: June 20-24
Camp B: July 18-22
Camp C: August 15-19

Location for Day Camp: Our Studio in Tysons Corner Center.

For COVID safety reasons, our staff and students will be required to be masked the entirety of the day as this program is indoors.

Safety: You will be required to get the COVID-19 vaccine, including a booster, and a background check.

You will get a COVID test (PCR) before arriving for orientation.
Staff quarantines together for 2 weeks (orientation) before students arrive.
Our entire community is required to be vaccinated against COVID-19, including boosters for those eligible.
We are following recommendations from the CDC, American Camp Association and Virginia Department of Heath to determine our safety practices for the summer. You can read more about our safety policies here.

Staff training: Community First Aid, Safe Boundaries for students and staff (taught by a LSW – including appropriate language and touch, comprehensive mandated reporter laws, risk management, and social media), Leave No Trace outdoor ethics, and teaching strategies. Plus we'll cover pitching tents, fire building, learning styles, low ropes and ensemble building/training.
Internships: Artistic Director Jeanne E. Harrison, MA, MFA, has worked at universities and can supervise or liaise with your university for college credit.
Traveling Players Ensemble, Inc. does not discriminate on the basis of race, color, religion, creed, sexual orientation, gender identity, national origin, age, or disability in admissions to programs or in the administration of its employment policies.  We comply with the Americans with Disabilities act and make all reasonable accommodations.
To apply for any position, please:
Email personalized cover letter for this position and resume to jeharrison@travelingplayers.org
Leads a small team of kitchen staff in daily food-related duties — planning, preparing and serving meals for 100 campers and staff daily. Crafts opportunities for campers (ages 10-18) to participate in food prep and clean up in an enjoyable way. Our kitchen staff are fully integrated into the Traveling Players community and participate in the larger camp culture.
Salary: ~$1000/week plus room and board.
Contract Duration: through August 8th.
Primary duties include:
Manage a kitchen staff team – including an assistant head of kitchen and two cooks – in daily food-related duties.
Plan, prepare, serve, and clean-up of all meals (the kitchen will have days off when the camp cooks for themselves over a fire/cookouts)
Maintain the kitchen according to health, safety, and sanitary standards, including proper storage and serving.
Accommodate special dietary requirements as reasonable.
Maintain kitchen inventory, placing orders and overseeing the food budget
Ideal candidate will have the following skills and characteristics:
Kitchen experience (3 years minimum)
Experience in a supervisory role, running a kitchen, meal planning, maintaining budget, placing orders, restaurant math, reducing waste, maintaining fresh inventory, etc.
Experience with food allergies and dietary restrictions (we have a significant number of vegetarian students & staff)
Familiarity with young and developing palates
Interest in creating healthy, simple, varied, and tasty dishes
Interest in developing a portfolio of menus
Strong interpersonal skills, especially with children age 10-18
Ability to take initiative
Desire to be fully integrated into all-camp community activities
Current ServSafe certification preferred, as well as a clean license and reliable vehicle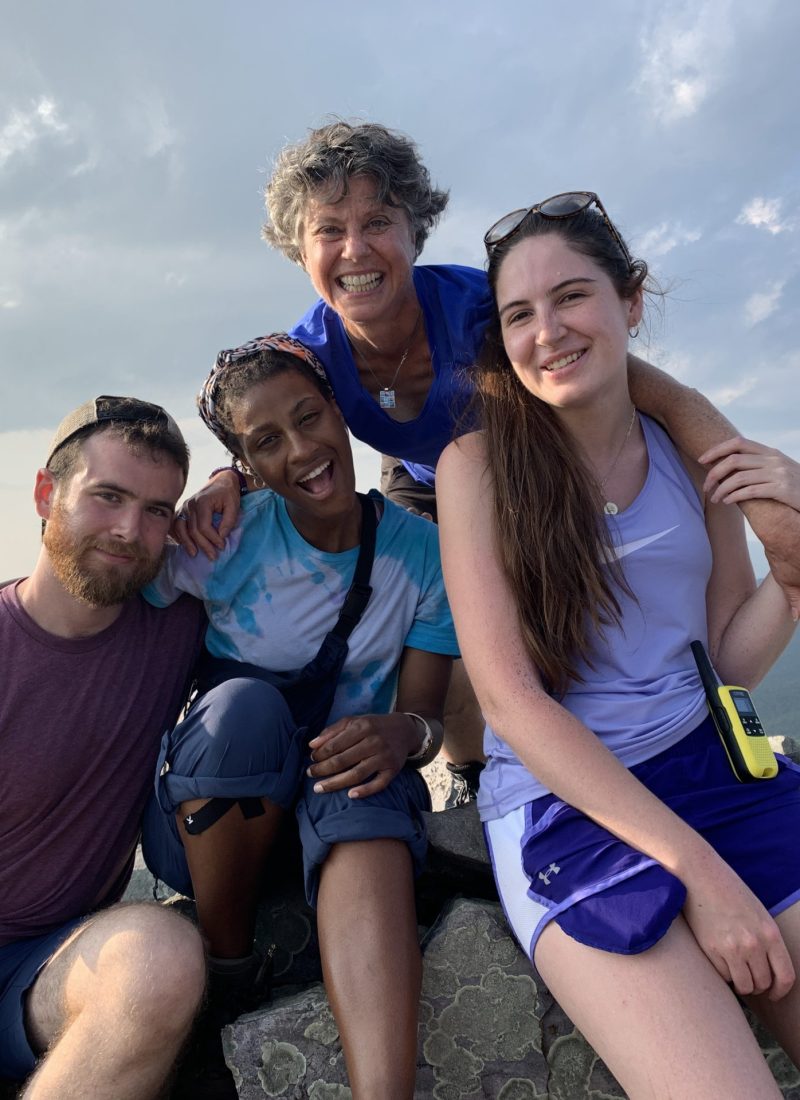 Works closely with the Founder/Producing Artistic Director to plan, implement, market and manage our vibrant educational programming, including our summer camp and year-round classes. $600-$900/week base salary.  This position begins in September and is a year-round position (3-5 days a week).
Ideally we will extend this summer's Assistant Program Manager contract, hiring them for this year-round position.  We are still under discussion if it will be part-time or full time, but both are possible.  If full-time, it includes health benefits.   
Primary duties include:
Building and maintaining relationships (with partnering organizations, students, families, performance venues);
Marketing programs – implementing strategy via print, social media. E-blasts, and grassroots
Scheduling and coordinating (performance tours, festivals, classes);
Manage database, website and various lists for registration, fundraising, marketing
Assist on grant applications 
Bus driving. Candidate must have or be willing to obtain a CDL (commercial driver's license) for back-up driving responsibilities;
Supervising summer staff (assisting in hiring, training, orientation, communication);
Assisting with interviewing and processing scholarship applications.
Ideal candidate will have MA in Arts Management, 1-2 years' experience in camp management, and the following skills and characteristics:
Exceptionally organized and a fast learner
Able to multi-task, prioritize, initiate, and collaborate;
Excellent written and verbal communication skills; 
Experience marketing via traditional and social media;
Experience supervising a staff;
Relish working outdoors; 
Clean driving record and reliable vehicle;
Optimistic spirit, energetic, good sense of humor, flexible and creative problem-solver and ability to maintain a level head in crisis situations;  
Bonus points for: knowledge of diesel mechanics, facility with databases (we use UltraCamp), experience with PR, experience with Mailchimp and WordPress, experience with backpacking, working with teens, and theatre.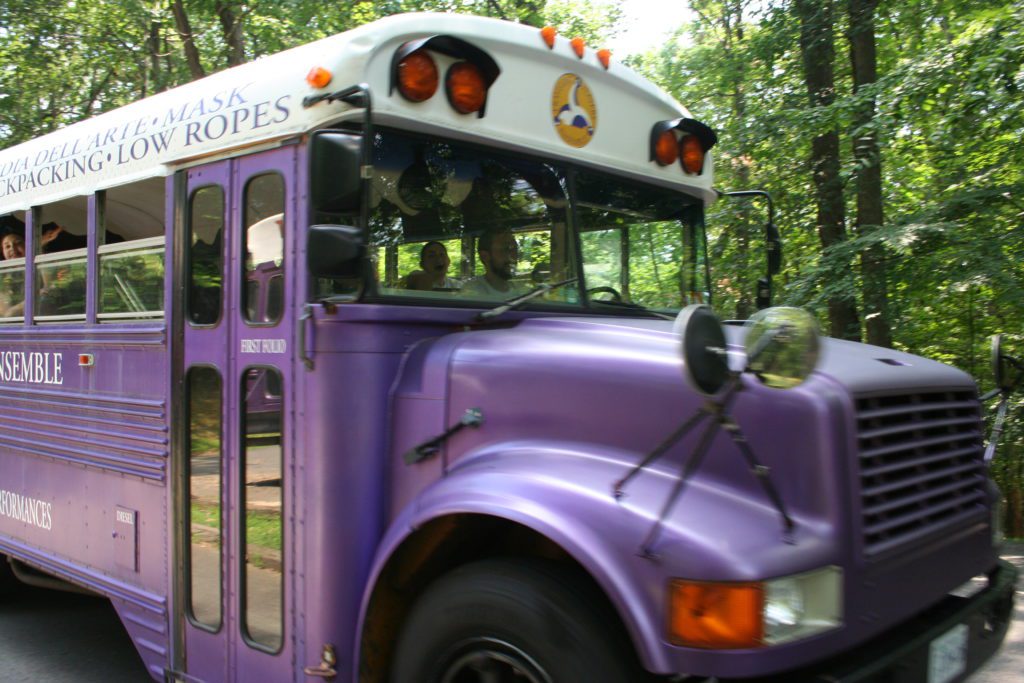 (COVID-19 update: not relevant)
Traveling Players provides daily transportation and performance tours, requiring some positions to acquire a commercial driver's license (CDL).  Training for CDL is provided for free; all DMV expenses are covered, too.  As we are a touring theatre company, our bus drivers are the heart of our company.  Preference is given to candidates who can safely drive our purple buses.
Compensation for CDL drivers will increase pay by $150-250/week.
All applicants are eligible (above the age of 21).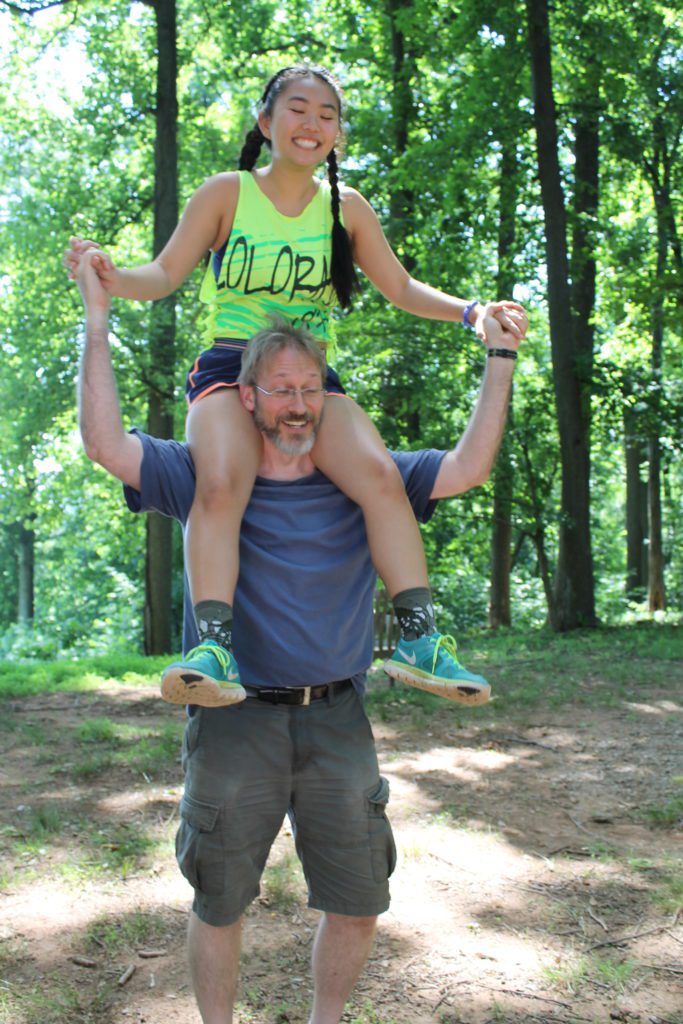 Marketing Intern: assists artistic director in re-writing program descriptions, revising website, placing ads, writing press releases and reviewing marketing plan and presenting recommendations.
Program Manager Intern: assists artistic director by serving as registrar for arts education programs, human resources for summer personnel and assisting in marketing programs by responding to inquires and attending publicity events.
Commitment: 2-3 days/week (24 hours max/week); occasional evening or weekend hours.  Ideal candidate will be an arts management student; detail-oriented, highly organized, able to multi-task, initiate and collaborate; possess strong communication skills; have some experience in specific field and have a reliable vehicle (no public transportation available).
Compensation: Unpaid; however, TPE can supervise your work for internship or college credit.  TPE is a growing organization and internships can lead to future employment (we've hired interns before!)