Our school year acting and performance classes offer all of the expert training  of our summer camp, year-round! With courses ranging from grades 4 – 12, there's a class for everyone.
Start out the school year by building up those acting skills with our Fall Acting Classes, then put them to work in our full-scale productions during our Winter Performance Classes! But even if your schedule is jam-packed, consider stopping by for one of our One-Day Intensive Master Classes to pick up new skills from improv to theatrical design! 
Looking for even more TPE? Check out our programs for Girl Scouts, our School Residencies, or come on an adventure with us on one of our Field Trips!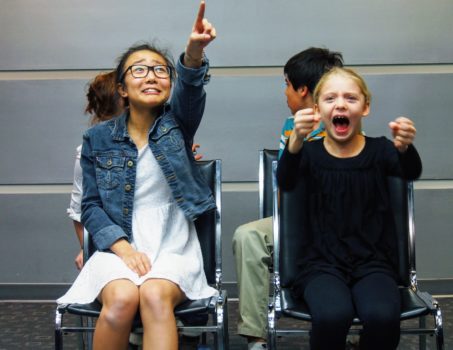 October – December
Grades 4 – 12
The fall classes focus on building your theatrical skills: improv, scene study, and monologues. Small class size means plenty of individual instruction, and the supportive, high-energy environment brings out the best in every student.  Whether you're checking us out for the first time, or a summer camp veteran looking to hone your craft, these classes will take your acting to the next level.  All classes end with a showcase performance in December.
During the fall, we also offer several One-Day Intensives, focusing on skills like stage combat, improv, clowning, and Commedia dell'Arte.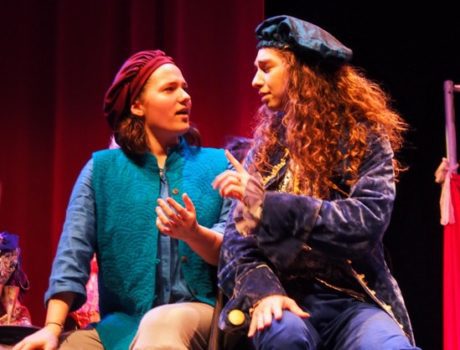 January – March
Grades 4 – 12
Our winter classes feature everything you love about TPE's summer camp – except for the outdoors.  Small ensembles of dedicated performers rehearse a fully-designed production under the careful guidance of a professional director.  You'll even take your show on the road, riding one of our purple buses to perform throughout the area, before returning home for a grand final festival.