by Carlo Gozzi
Ages 8+ | 90 min (no intermission) | Tickets: $15
Twins Barbarina and Renzo may have just lost the only home they've ever known, but they know good fortune is due to come their way. And it does! In the form of a talking bird and a mansion that appears from thin air! Suddenly, they are surrounded by unimaginable wealth—and the seductive power that comes with it. 
Meanwhile, the evil Smeraldina has stolen the throne for her and her son, Leandro, placing curses on anyone who stands in her way. Love, family, riches, and the mysterious talking Green Bird test the twins' devotion and worldviews.
Performance Dates:
September 23 at 12 pm
September 24 at 3 pm

On the Plaza at Tysons Corner Center

September 30 at 8 pm
October 1 at 3 pm
Our second weekend of performances will take place in our Studio in Tysons Corner Center. Limited space is available, tickets are $15.
Please Note:
There will be the use of minimal strobe effects.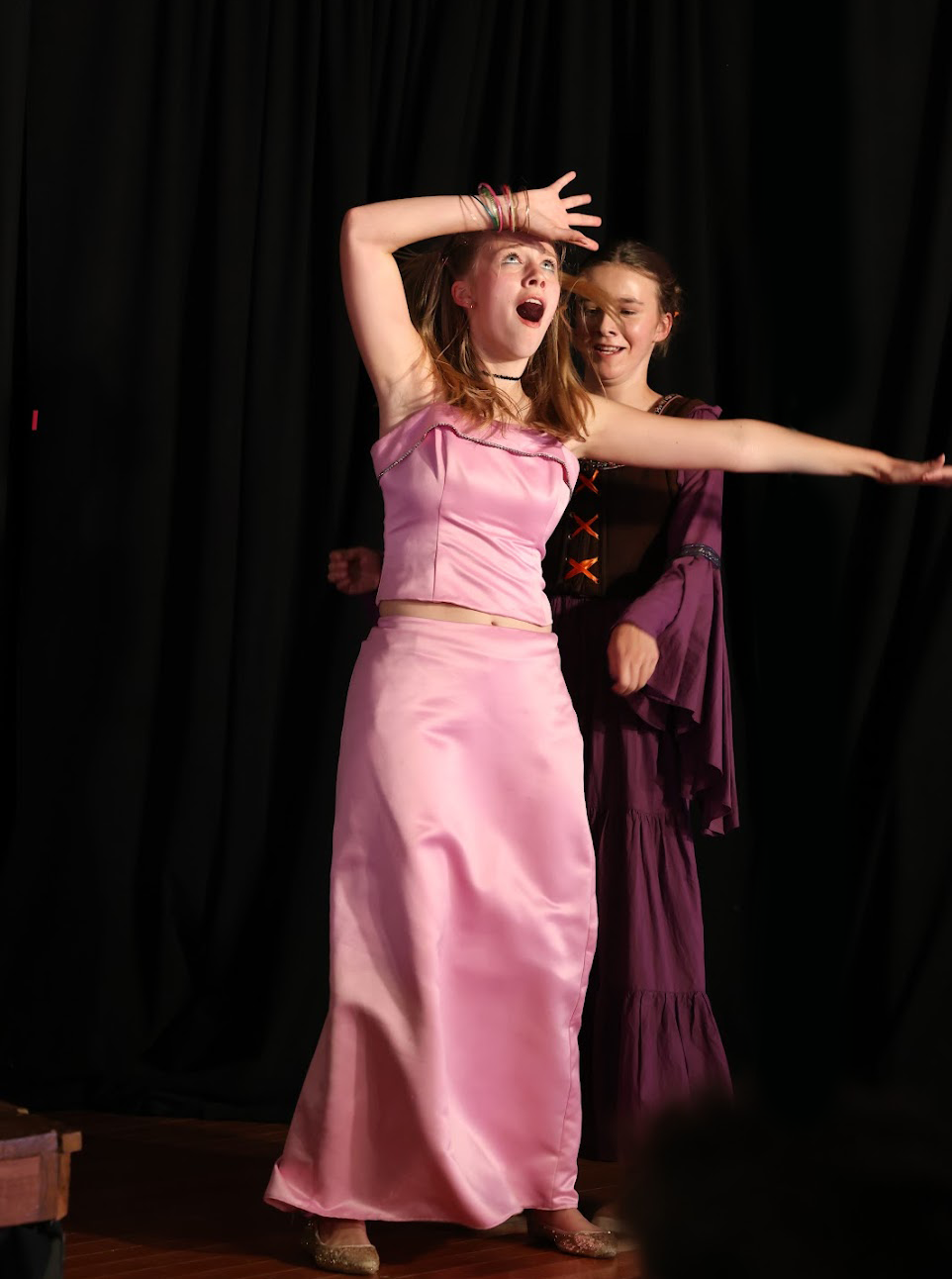 The show [...] is a delightful holiday treat whether or not one already is headed to the mall for some pre-Christmas shopping!
Based on the Story by Charles Dickens
Ages 8+ | 75 min (no intermission) | Tickets: $15 
Ebenezer Scrooge is an excellent man of business.  He cares a lot about money – but very little for his fellow man.  This miserly banker categorically shuns charity, compassion, and cheer.  Enter a terrifying ghost on Christmas Eve!  Jacob Marley (dead for 7 years) visits Scrooge, his old business partner with a warning: Your business is your mankind!  Change your ways or suffer forever!  You will wear the chains of a life misspent, as I do!   
At Marley's behest, three spirits take Scrooge on an unforgettable journey into his Past, Present, and Future, laying out his life in front of him.  Once Scrooge can see what adds up to a life well spent, can he alter his fate? Perhaps Tiny Tim, the son of his office clerk, can change his heart. 
Performance Dates:
December 1 at 8 pm
December 2 at 8 pm
December 3 at 3 pm
December 9 at 3 pm
December 9 at 8 pm
December 10 at 3 pm
All weekend performances will take place in our Studio in Tysons Corner Center.
Please Note:
There will be use of theatrical fog and minimal strobe effects.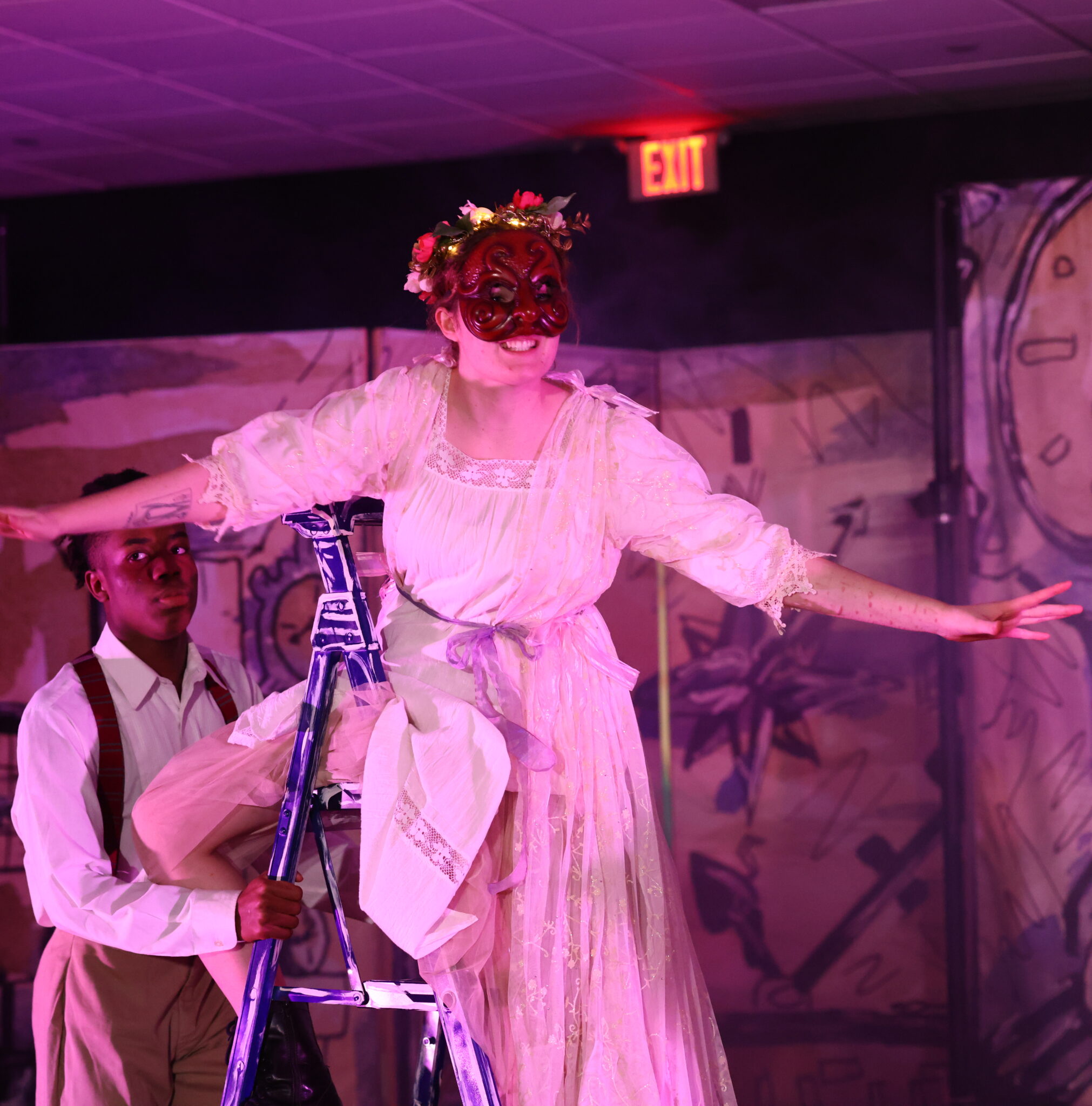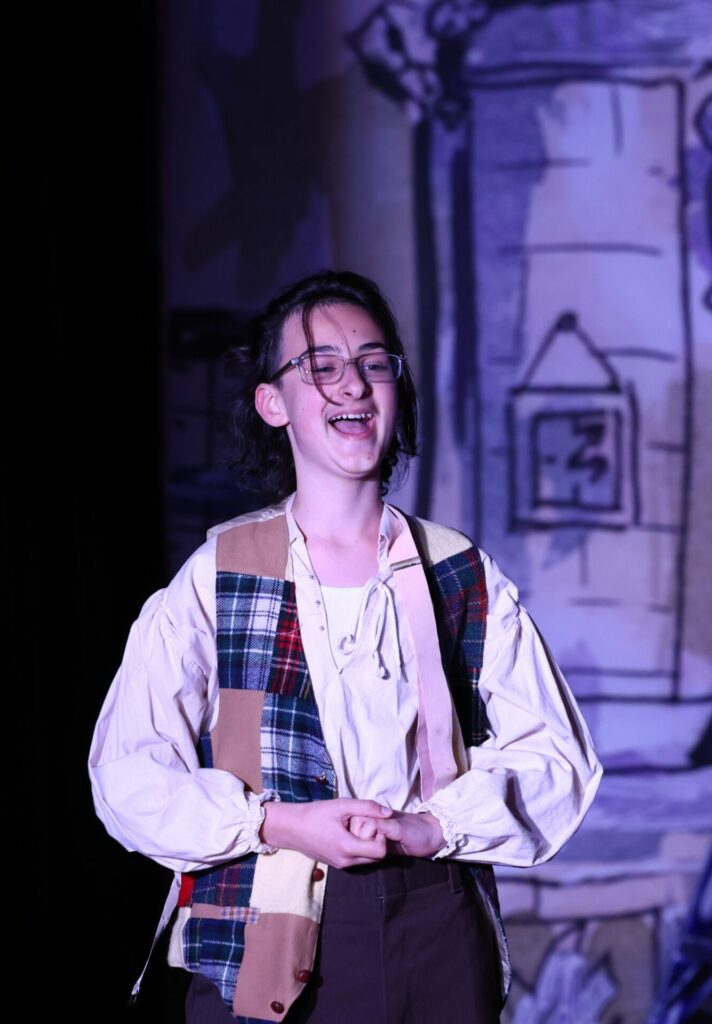 Join us for
the Original March Madness:

A Dionysian Festival of 3 Greek Plays!
The performances are now sold out. If you like to come 30 minutes early, you can be added to the rush list and possibly be seated at the show's start time.
Thank you.
Tickets will be held at Will Call.
Our audience capacity is limited due to COVID restrictions, so we advise reserving your tickets as soon as possible!
Interested in group sales? Email programassistant@travelingplayers.org for rates!
Festival Schedule:
Performance Dates – March 12, 13, 19, 20
11 am – Ariadne's Thread:
The Adventures of Theseus and the Minotaur
recommended for ages 6 and up; Run Time: 35 minutes
In this modern twist on the myth, Ariadne feels like she hasn't lived up to her title of "Princess" until she manages to protect the life of her half-brother, the Minotaur. Follow Theseus on his quest to find his family — an adventure that is filled with danger, humor, and a heartwarming reaffirmation of the value of family.
3 pm – The Odyssey
recommended for ages 8 and up; Run Time: 45 minutes
Set sail with Odysseus as he fights cyclops, sirens and Gods on his journey home to Ithaca. In an adaptation that focuses on both Penelope's long wait and Odysseus' ten-year voyage at sea, experience Homer's epic tale of adventure, fate, and dignity in the face of unyielding obstacles.
7:30 pm – Hecuba
recommended for ages 12 and up; Run Time: 75 minutes
Betrayals, sacrifices, ghosts — a heap of bodies litter this unforgettable tale of the day after the Trojan War ends. In Euripides' rarely-produced revenge tragedy, Queen Hecuba and the women of Troy have survived, but the impact of war lingers. Translated by the impeccable Kenneth McLeish.
*There will be a talk back with Peace Activist Barbara Wein after the March 12 performance of Hecuba
Required: Maximum vaccination level possible — fully immunized and boosted, if that is an option for you.  You must show proof of vaccination card in advance of or upon arrival.
Required: Masks while in the Studio. (Acceptable masks: medical, N95 or KN95; cloth masks can be worn on top of these, but not instead of)
Exceptions: None.  Our performances are not recommended for children under the age of 5.
Please note: Our Studio will be filled to 60% capacity.  We will seat family/bubbles together, socially distancing between family bubbles. Our performers will be unmasked while on stage and masked while backstage.
Thank you for your understanding and adherence to our policies.  Our Studio is small, and our performers and audience members are treasured members of our community.  We want to keep everyone safe.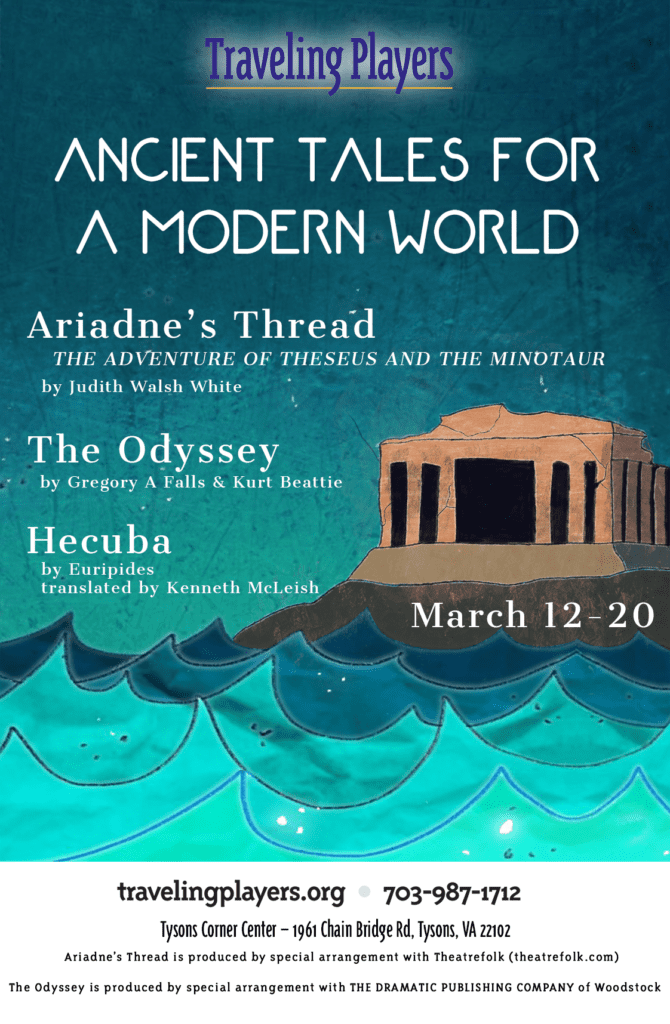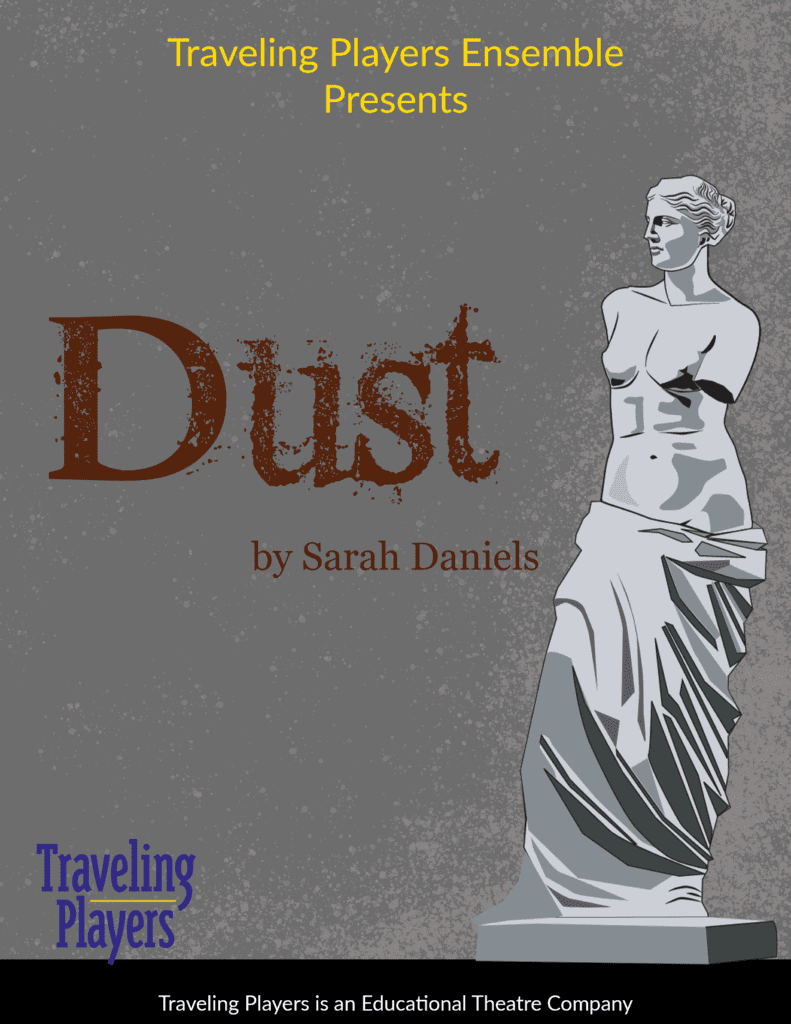 DusT
In Dust by Sarah Daniels, a high school drama field trip to London goes awry when they discover an unclaimed bag on the underground.  Everyone evacuates the subway train, except for one girl – the girl being taunted by the bullies.  She is let off the train at an ancient tunnel that has no electricity to walk her way to safety with just a flashlight.
Big explosion – flashback to… Roman Londinium!  It's now the 1st century, when London was being occupied by Rome.  The play becomes an Alice-down-the-rabbit-hole adventure of our poor outcast student encountering major heroes (Queen Boudicca!) and everyday folks around the Londinium Amphitheatre – gladiators, gladiator wannabes, prisoners, guards, lion tamers, food vendors, make-up sellers, and fortune readers. Written by one of England's most celebrated female playwrights, Dust brings present day teens into collision with the past, clarifying what courage looks like.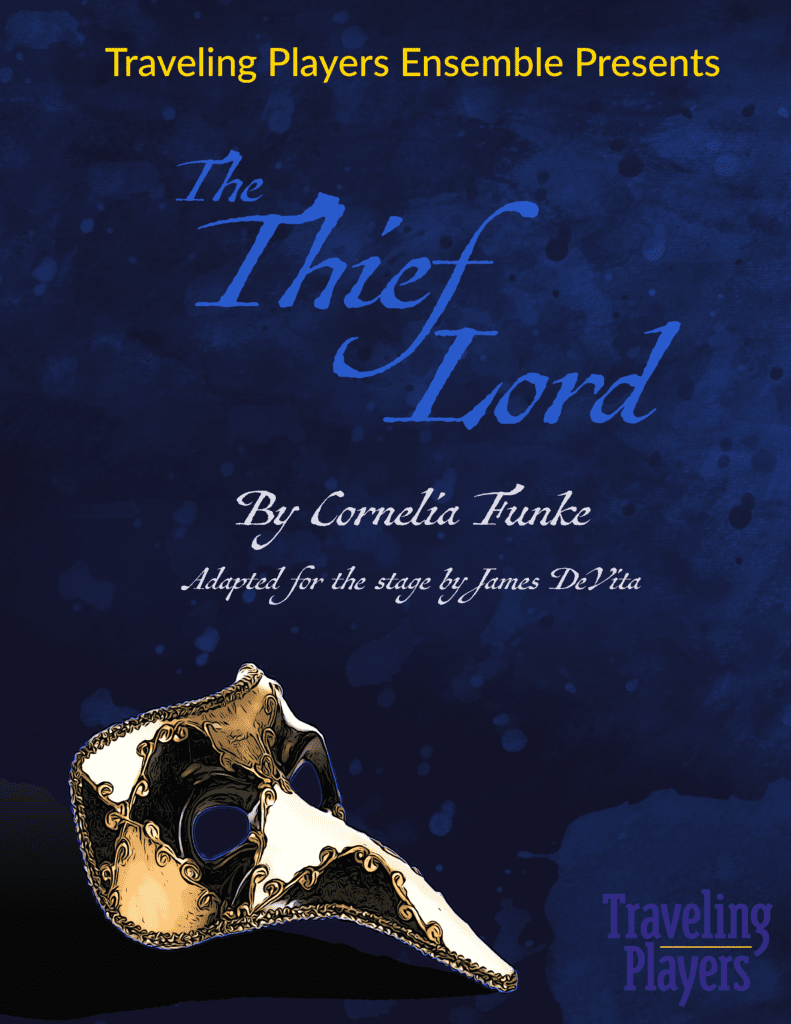 The Thief Lord
Two orphaned brothers have run away to Venice, where crumbling canals and misty alleyways shelter a secret community of street urchins. The leader of this motley crew of lost children is a clever, charming boy who calls himself the Thief Lord. And he has a dark secret. Something from a forgotten past that poses a threat to the boys' freedom: a treasure so enchanted, it can spin time. Adapted from Cornielia Funke's New York Times bestselling novel, The Thief Lord is a dazzling adventure about growing up and the families we create for ourselves.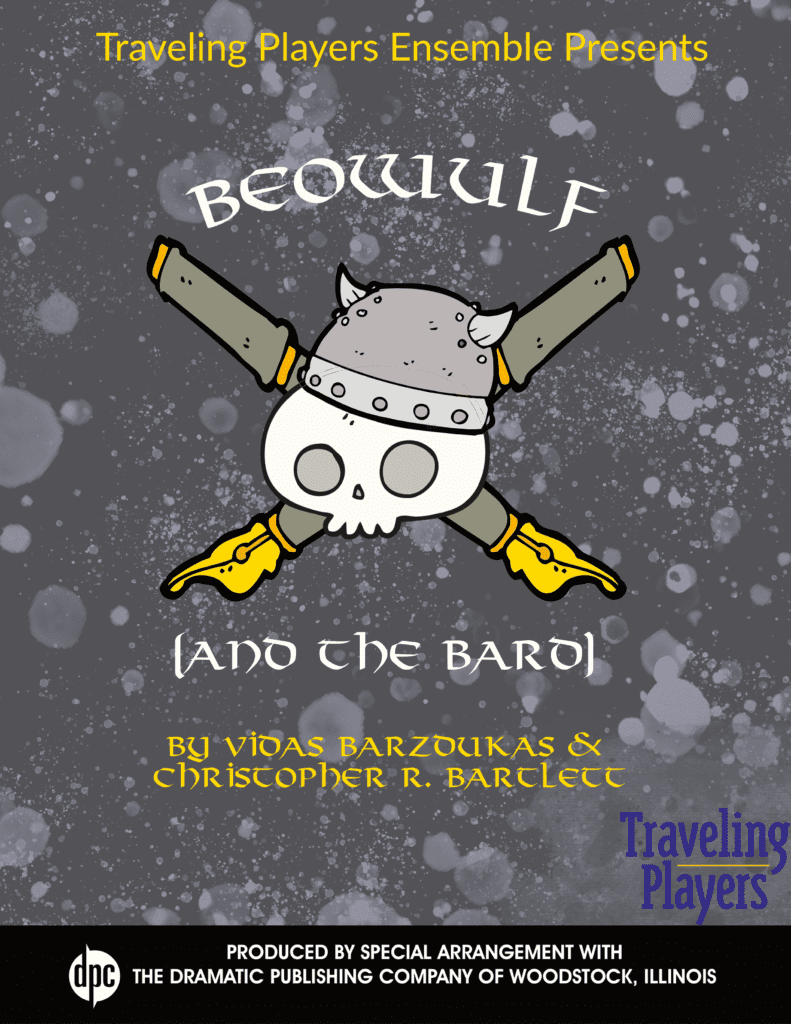 Beowulf (and the Bard)
Beowulf (and the Bard) is a fun, frenetic and freewheeling farce that updates the Old English poem about the warrior Beowulf, who must rescue the mead hall from a hideous ogre (and his even more hideous mother).  Told through the eyes of the epic's writer—a character known simply as "the bard"—the comedy's events unfold much differently than the familiar story passed down through the ages.  In reality, Beowulf is an out-of-shape prince hoping to fulfill the heroic code, while the bard is a desperate poet struggling with a nasty case of writer's block.  This retelling also introduces a new female character: the bloodthirsty warrior princess Gunborg, whose quest to reach her heroic destiny is ignored by her overprotective father, the king.  Beowulf (and the Bard) is a comedy about friendship, duty and what it means to be a hero.