Join us for
the Original March Madness:

A Dionysian Festival of 3 Greek Plays!
Festival Schedule:
Performance Dates – March 12, 13, 19, 20
11 am – Ariadne's Thread:
The Adventures of Theseus and the Minotaur
recommended for ages 6 and up; Run Time: 35 minutes
In this modern twist on the myth, Ariadne feels like she hasn't lived up to her title of "Princess" until she manages to protect the life of her half-brother, the Minotaur. Follow Theseus on his quest to find his family — an adventure that is filled with danger, humor, and a heartwarming reaffirmation of the value of family.
3 pm – The Odyssey
recommended for ages 8 and up; Run Time: 45 minutes
Set sail with Odysseus as he fights cyclops, sirens and Gods on his journey home to Ithaca. In an adaptation that focuses on both Penelope's long wait and Odysseus' ten-year voyage at sea, experience Homer's epic tale of adventure, fate, and dignity in the face of unyielding obstacles.
7:30 pm – Hecuba
recommended for ages 12 and up; Run Time: 75 minutes
Betrayals, sacrifices, ghosts — a heap of bodies litter this unforgettable tale of the day after the Trojan War ends. In Euripides' rarely-produced revenge tragedy, Queen Hecuba and the women of Troy have survived, but the impact of war lingers. Translated by the impeccable Kenneth McLeish.
*There will be a talk back with Peace Activist Barbara Wein after the March 12 performance of Hecuba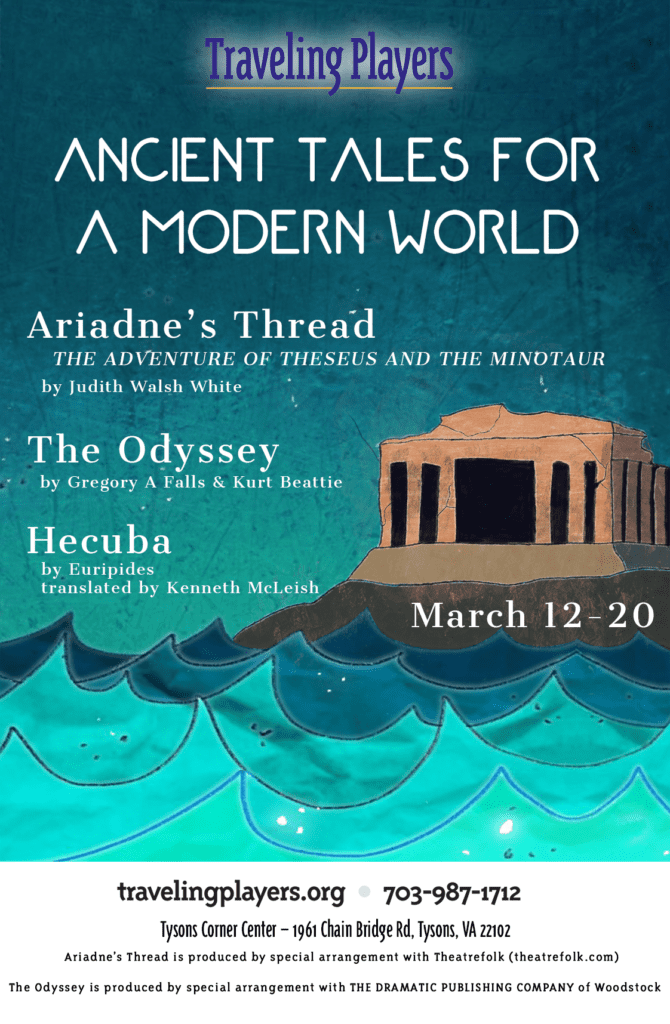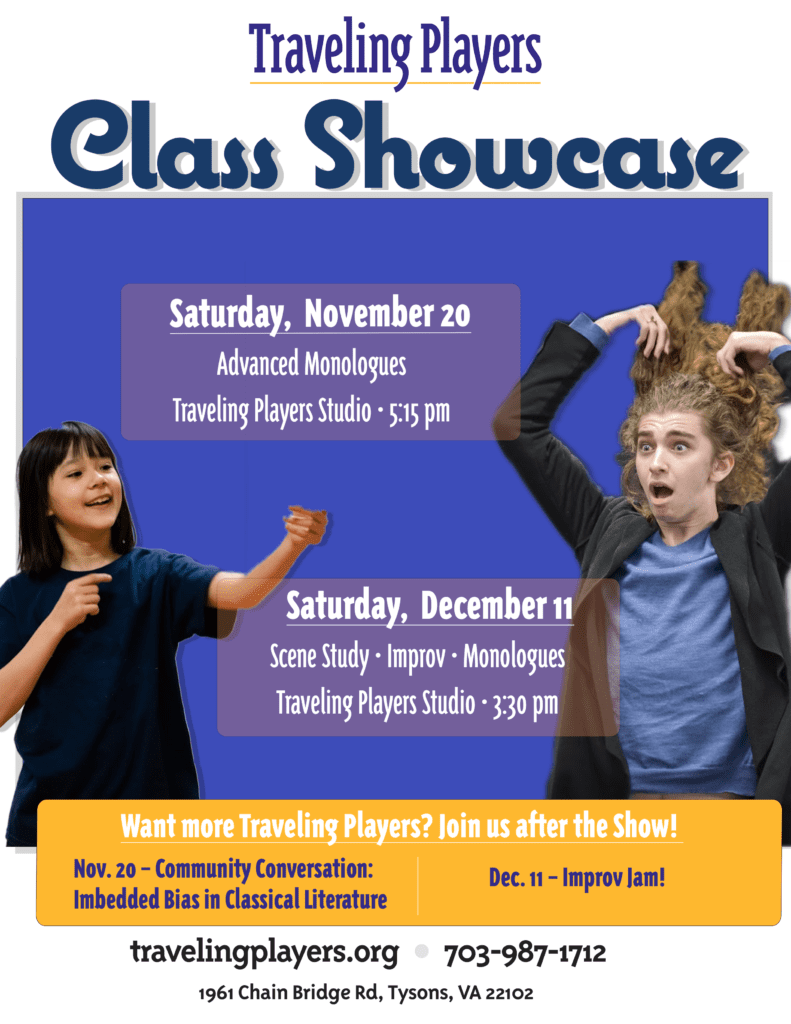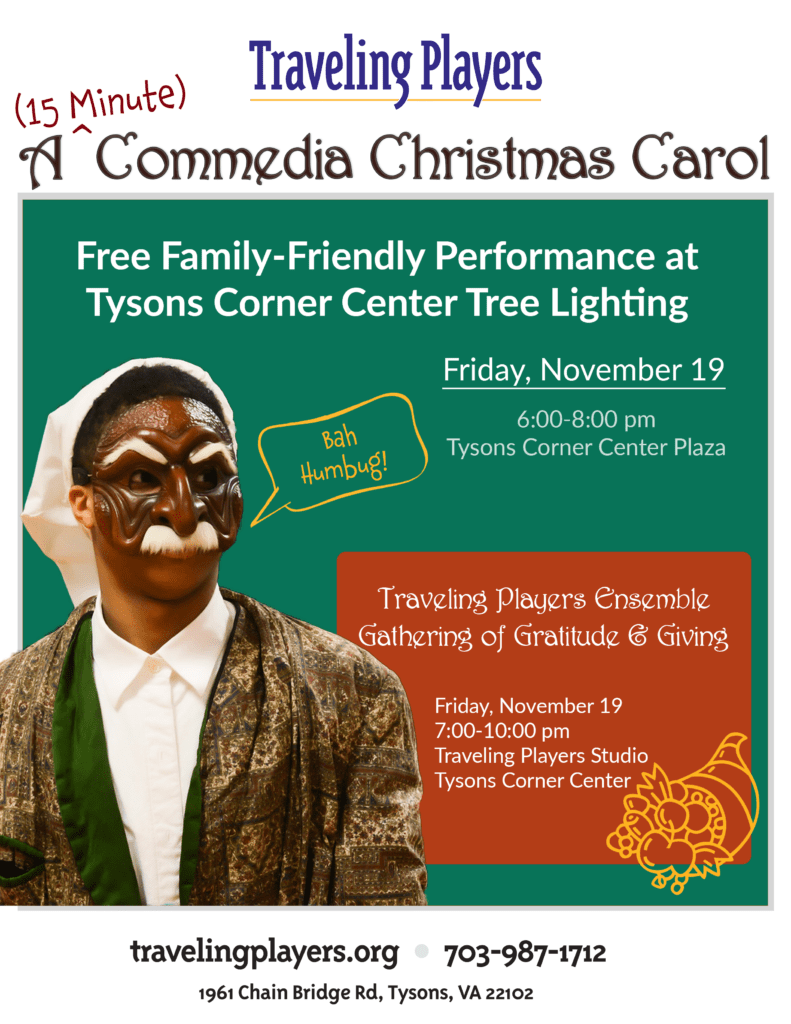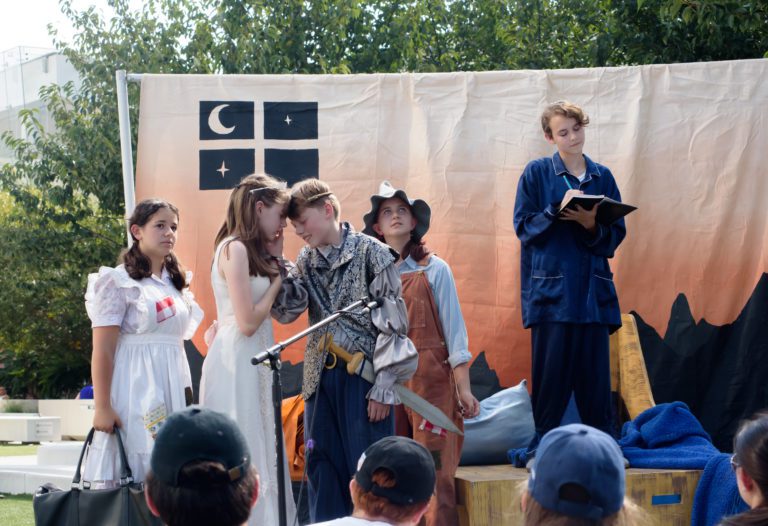 SEPTEMBER 25 
1:30 PM
We perform on the Gallery Stage
The festival is at Lake Anne (not Hunter Mill, which your phone will default to)
Free!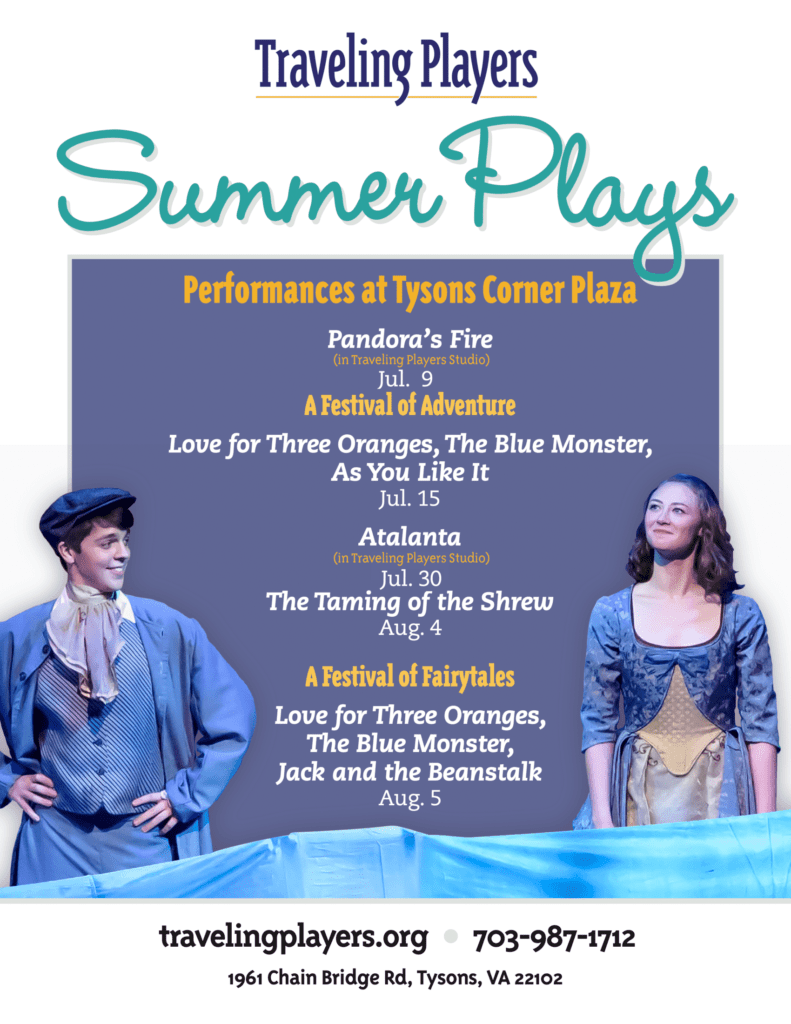 Join us for Traveling Players' March Madness Festival, featuring the creative output of our Winter Performance Classes.
Unfortunately, due to licensing restrictions, please note that recordings of the performances will not be available after the festival! While we're disappointed that we won't be able to tape the shows for you all, we're looking forward to the opportunity to bring our community together again for a synchronous virtual event.
March Madness Festival - Sunday, March 21st
3:00 – 4:15:   Ozma of Oz
4:30 – 5:45:   Puffs
7:00 – 8:30:   Antigone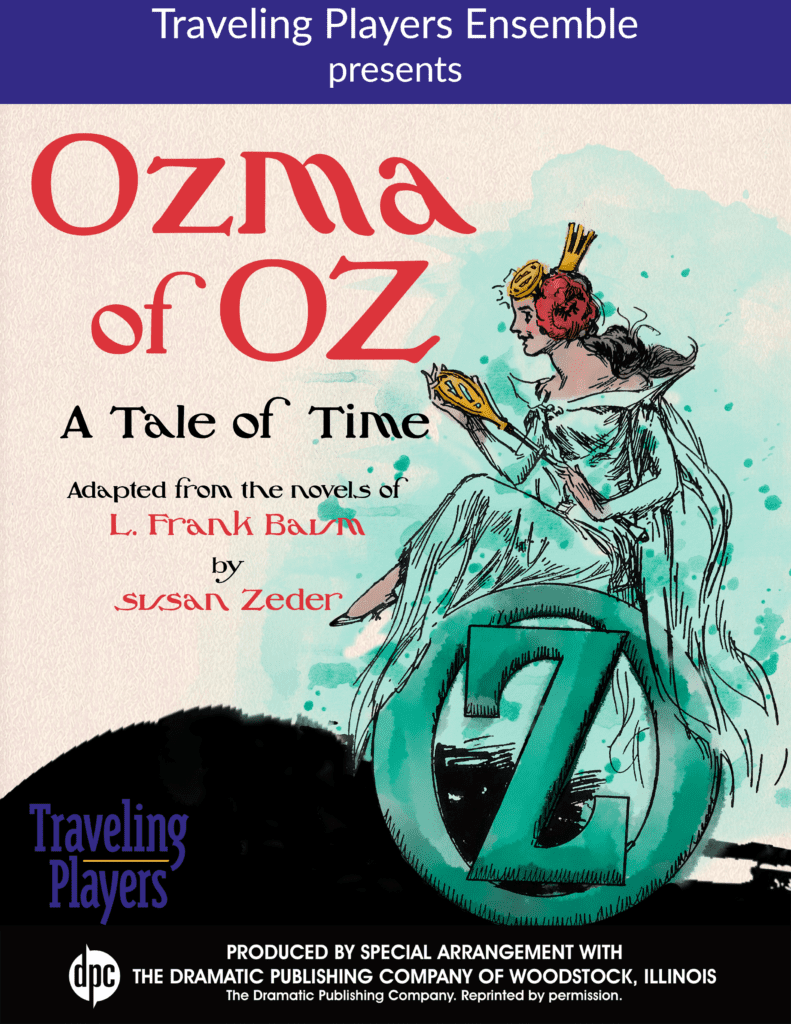 OZMA OF OZ
By Suzan zeder
Ozma of Oz is a contemporary original play woven into a timely new story. This modern fantasy explores the relationship between a now teenage Dorothy and her elderly Uncle Henry. Dorothy reluctantly accompanies her eccentric uncle on his life-long dream voyage to Australia. They argue during a violent storm and are both blown off the boat to Oz, a land where there is no time. Unwittingly, they activate Tic Toc and time begins in Oz. Their adventures lead them to Bill, a giant wisecracking chicken, the wacky Wheelers, the vain and vicious Langwidere and, finally, to the super strong, wonderfully wise Ozma. Ozma rescues Uncle Henry from the lapideous lair of the volcanic gnome king and teaches Dorothy to look beyond Uncle Henry's outward signs of aging to recognize his true competence, energy and worth.  By award-winning playwright Suzan Zeder.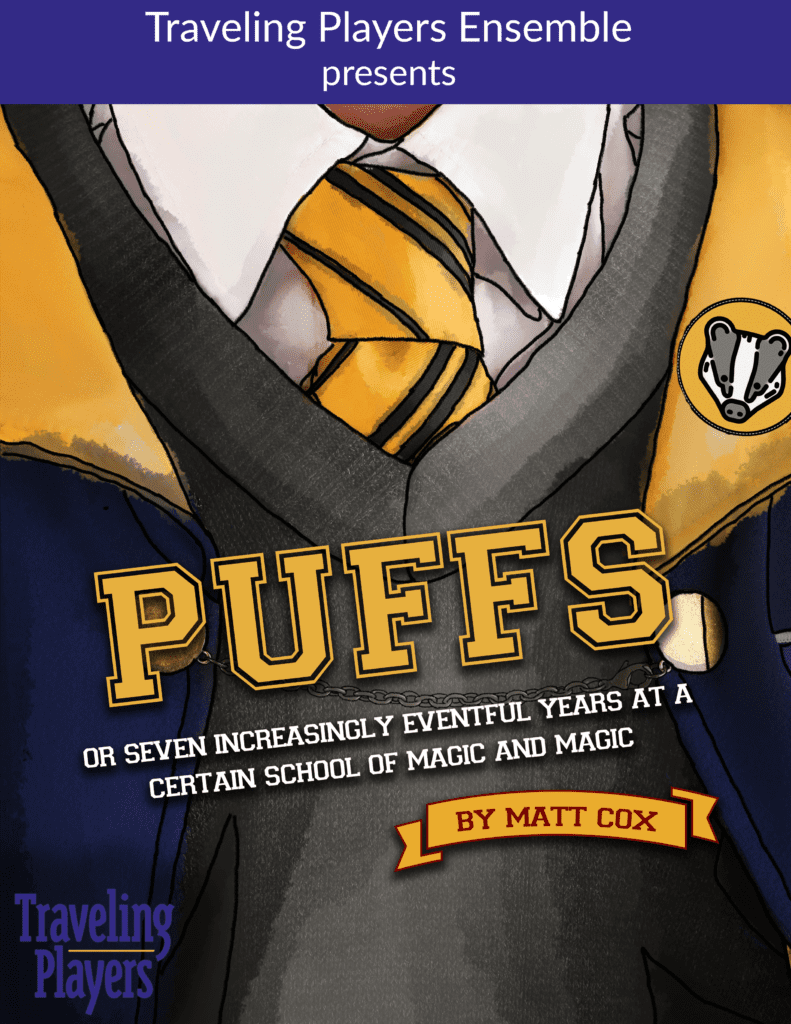 Puffs,
or Seven Increasingly Eventful Years at a Certain School of Magic and Magic
By Matt Cox
Puffs is a fast-paced romp through the 'Seven Increasingly Eventful Years at a Certain School of Magic and Magic.' For "Potter"philiacs who are eager to revisit that world, Puffs exudes a jovial, winking fondness for all things Harry! This clever and inventive play gives you a new look at a familiar adventure from the perspective of three potential heroes just trying to make it through a magic school that proves to be very dangerous for children. Alongside them are the Puffs, a group of well-meaning, loyal outsiders with a passion for badgers! Their hilariously heartfelt and epic journey takes the classic story to new places and reimagines what a boy wizard hero can be.
By Matt Cox, Puffs is not authorized, sanctioned, licensed or endorsed by J.K Rowling, Warner Bros. or any person or company associated with the Harry Potter books, films or play.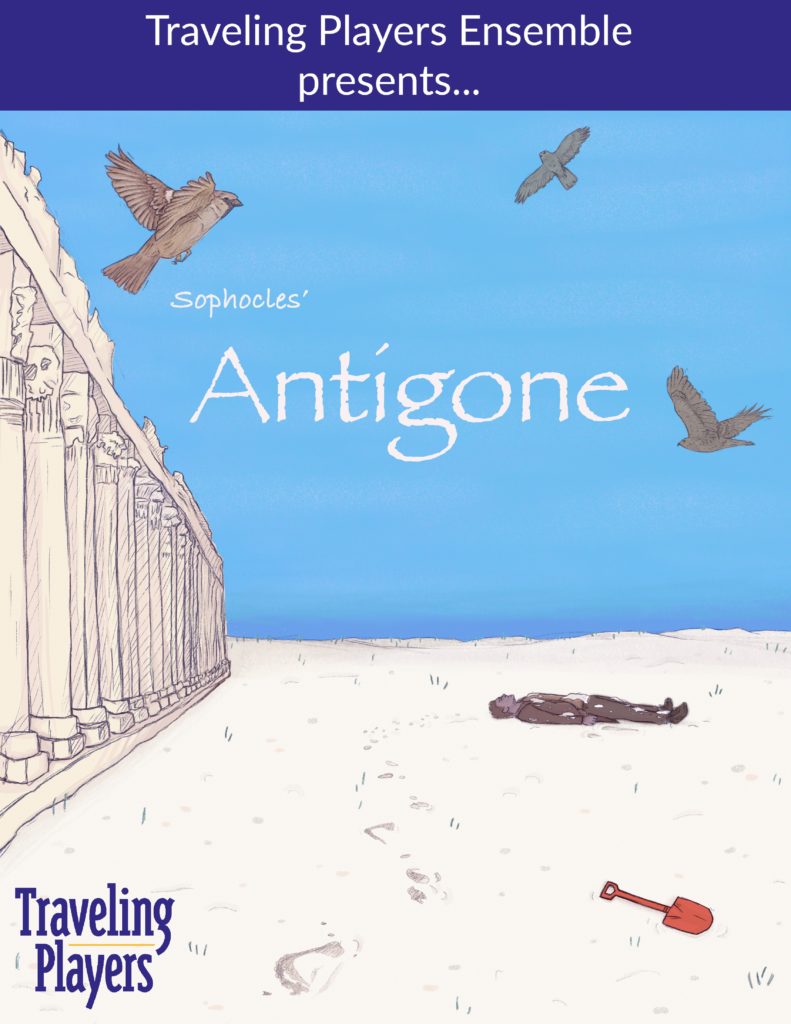 ANTIGONE
by Sophocles
Antigone's older brothers kill each other in the civil war over who will rule Thebes. Creon, now king, has granted Antigone's brother Eteocles, the rightful heir, all burial rites while leaving Polynices' body to rot in the sun, unburied and not honored. Anyone who attempts to bury him will be punished by death. Fully aware of the consequences, Antigone buries Polynices and is brought before Creon as a prisoner. Will Creon overlook the actions of his niece, who happens to be engaged to his son Haemon? Will Antigone's sister Ismene join with her sister against Creon? Will anyone in Oedipus' family line ever live a normal life? This modern adaptation makes this ancient tale fresh, Sophocles' characters relatable, and the struggle to understand the meaning of life urgent. Recommended for ages 12 and older.