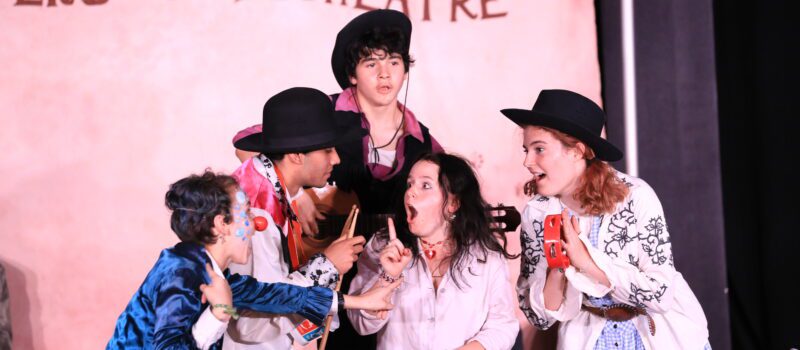 Join us all summer long in the Studio and on the Plaza at Tysons Corner Center!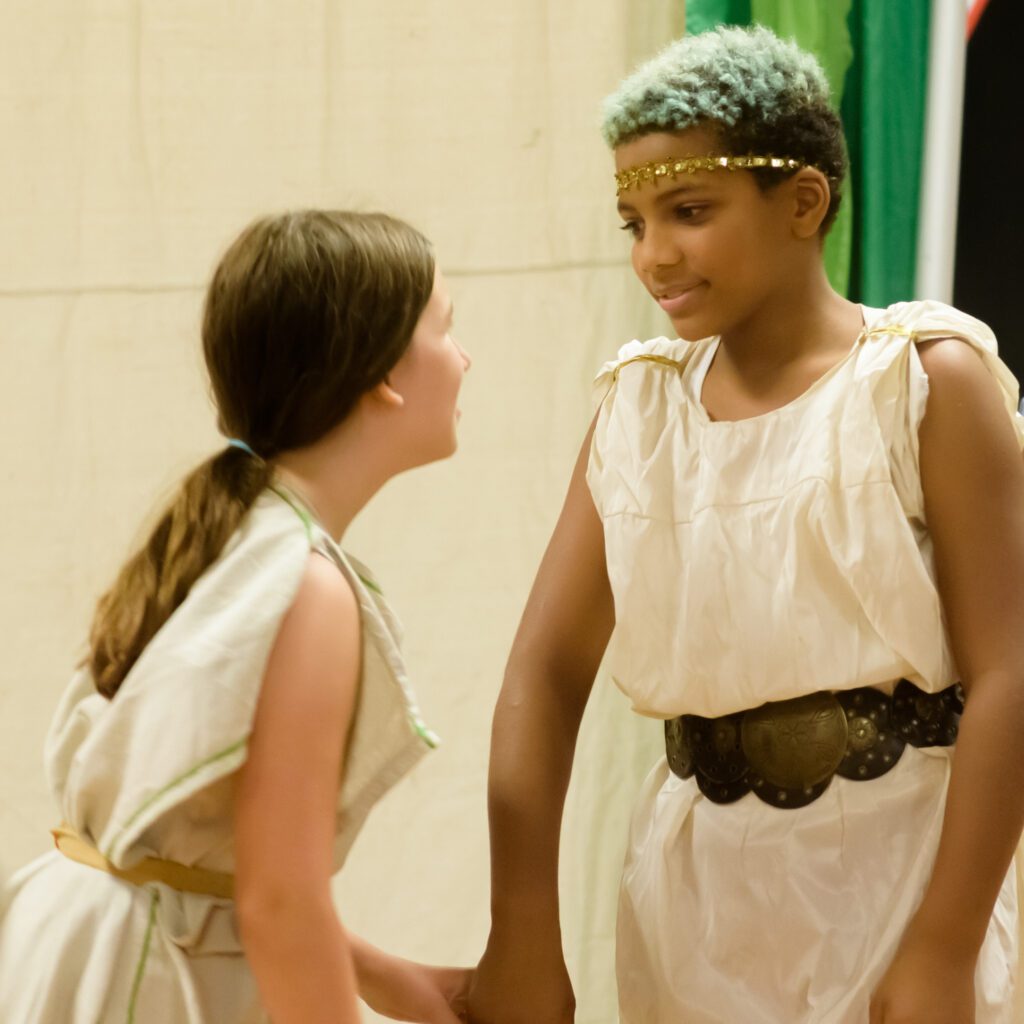 Eros & Psyche
By Judith Walsh White
July 7 & 28 in Traveling Players Studio
11 am | Ages 6+ | 30 min
Outraged by the beauty of Psyche, a mere mortal, Aphrodite dispatches her son, Bad Boy Eros, to trick Psyche into falling in love with a monster. But when Eros arrives with arrows in his bow, he's stopped in his tracks. Why? Could the mischievous Eros have been struck by his own arrow?
Tickets: $15
(Campers get 2 comps each. Limited availability; tickets may not be available at the door.)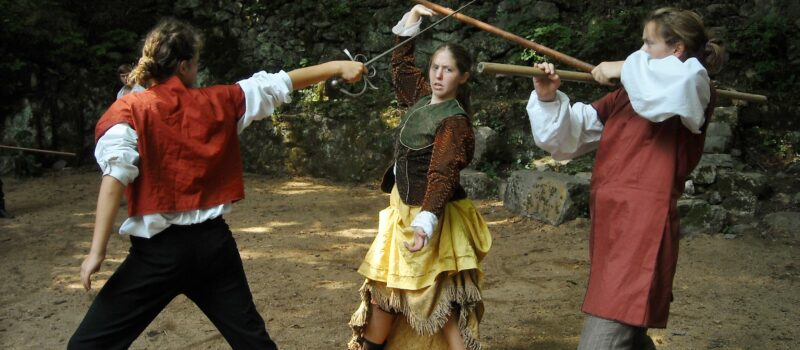 Romeo & Juliet
by William Shakespeare
Touring July 27 – August 2
Ages 10+ | 2 hours, plus 15 min intermission
Brawls are breaking out in the streets of Verona. The feud between the Capulets and Montagues is at a boiling point, and the Prince himself has stepped in to keep the peace. So when Romeo (a Montague) and Juliet (a Capulet) suddenly fall in love, the world is against them from the start.
The famously star-crossed lovers struggle against domineering parents, the laws of church and state, and even their own affections in Shakespeare's breathless tale of a love that transformed the city of Verona.
Tour Schedule:
 July 28, 1:30 pm | Private Performance | Winchester, VA
July 29, 7:30 pm | Lime Kiln Theater | Lexington, VA
July 31, 8:00 PM | Stage Door Productions | Fredericksburg, VA
Aug. 2, 7:00 pm | Tysons Corner Center Plaza | Tysons, VA

 Free and open to the public!
Rain Tickets: $15 (If it rains, the performance will be moved indoors. Capacity is strictly limited, so buy Rain Tickets if you want to guarantee your chance to see the show during inclement weather. Campers get 2 comps each. Limited availability; tickets may not available at the door.)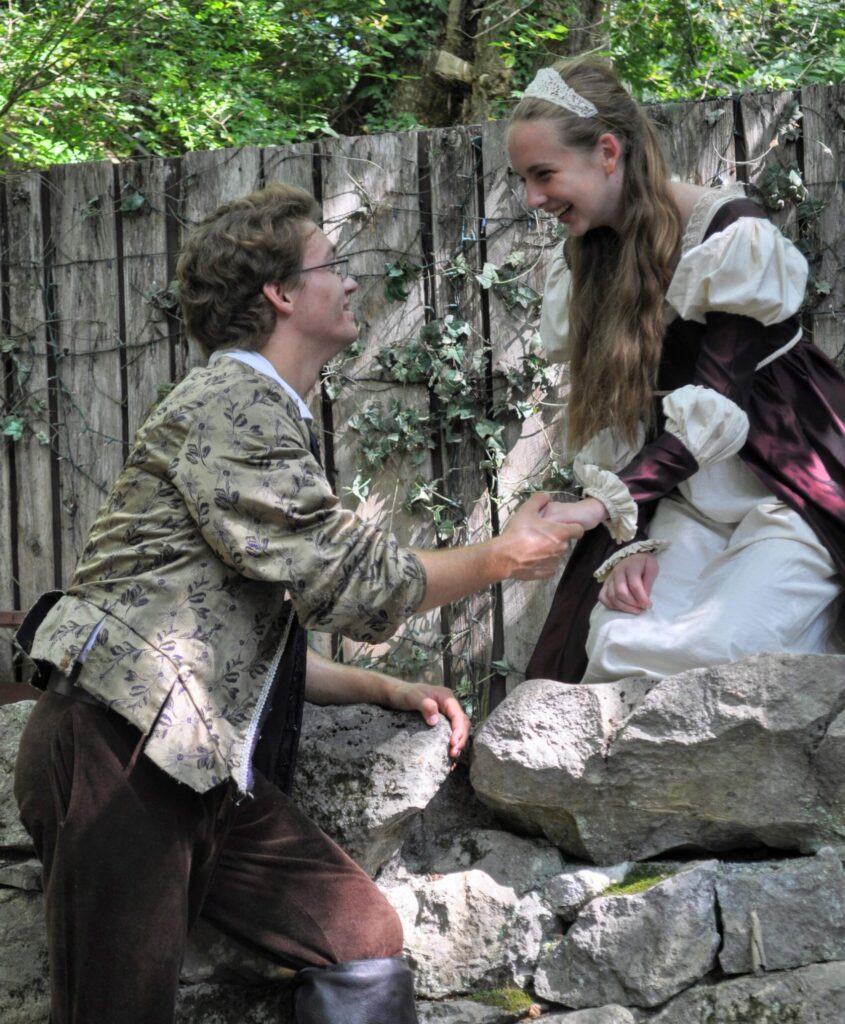 Festival of 3 Plays
July 13 & August 3 on the Tysons Corner Center Plaza
Free and open to the public!
Rain Tickets: $15
(If it rains, the performance will be moved indoors. Capacity is strictly limited, so buy Rain Tickets if you want to guarantee your chance to see the show during inclement weather. Campers get 2 comps each. Limited availability; tickets may not available at the door.)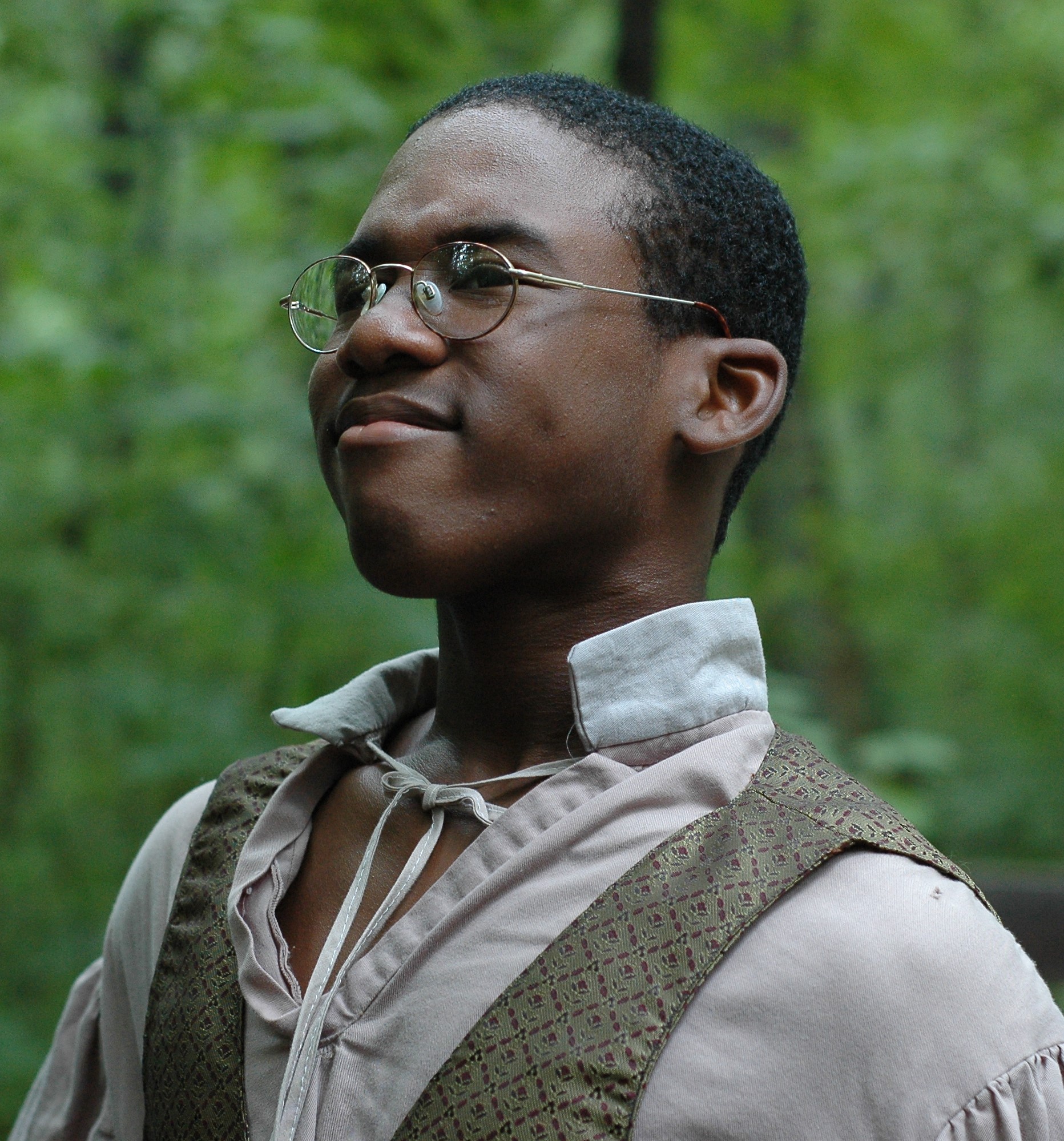 Miser
by Moliere
4 pm | Ages 6+ | 45 min
Old Man Harpagon loves money more than anything: more than his reputation, more than his friends, even more than his children. Definitely more than his children. So, when his children decide that they need to get their hands on some of his beloved cash, it can only lead to one thing: comedy.  We know that true love conquers all. But can it conquer money?
Cluttering up Harpgon's household are righteous children, a hot-headed chef, a spiteful valet, and a cunning matchmaker.
Tartuffe
by Moliere
5 pm | Ages 6+ | 45 min
July 13 Only
In an effort to live a holy life, Orgon befriends the holy man Tartuffe, who lives at Orgon's lavish home while tutoring him spiritually. However, the rest of his family thinks Tartuffe is a free-loading fraud! Will Tartuffe be unmasked as a con-man, or will he get away with Orgon's money?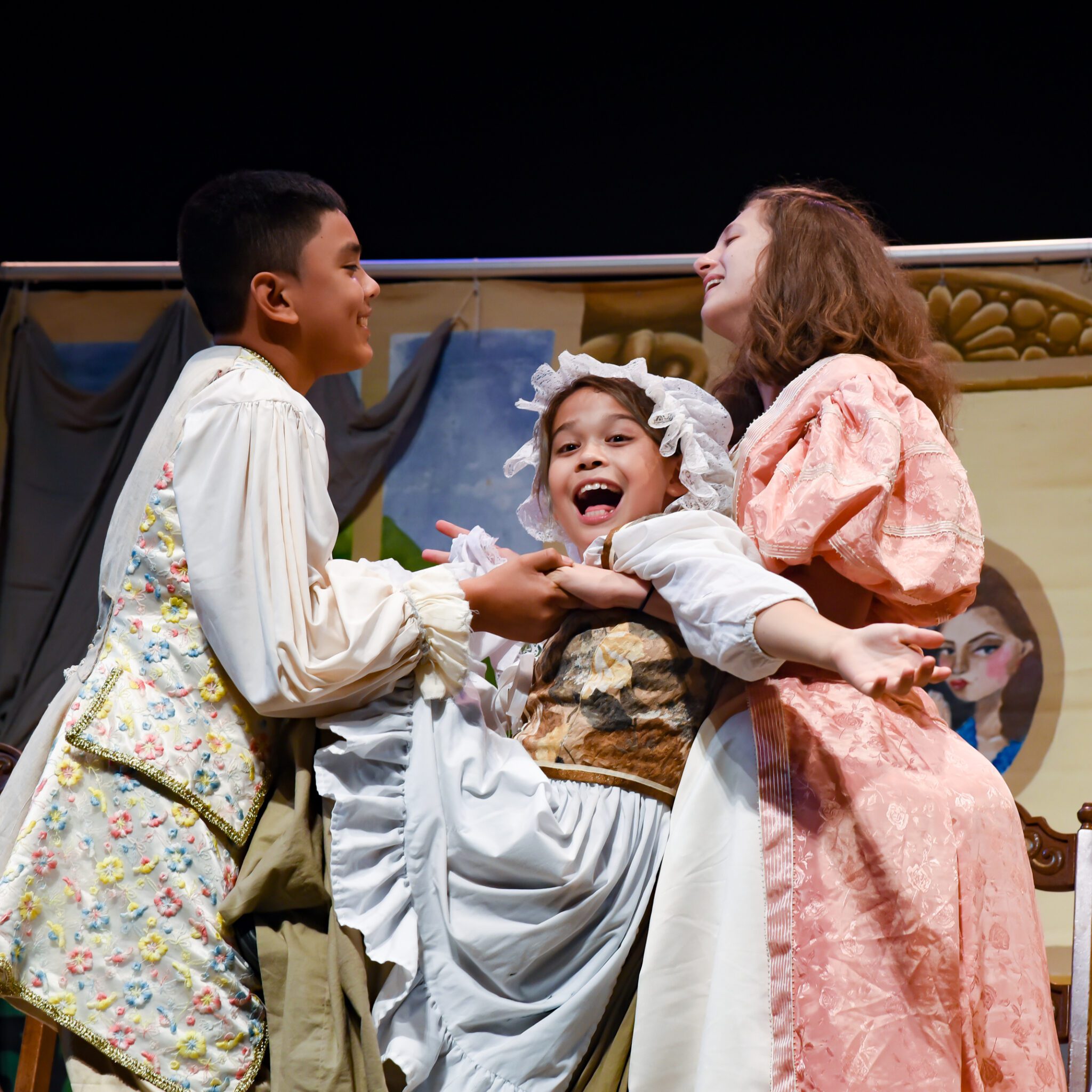 Green Bird
by Carlo Gozzi
5 pm | Ages 6 + | 45 min
August 3 Only
Twins Barbarina and Renzo may be orphans who have just lost the only home they've ever known, but they know good fortune is due to come their way at any moment.  And it does – in the forms of a magical talking statue and a mansion that appears from thin air! For the first time in their lives, they are surrounded by unimaginable wealth, and by the seductive power that comes with it.
Meanwhile, King Tartaglia has returned from 18 years of war to find his kingdom falling to pieces. His evil stepmother banished his wife the queen, and his twin children are missing! 
Can Tartaglia save his kingdom? Will the family be reunited? And what's up with the little Green Bird that keeps flitting about?
Henry IV pt. 1
by William Shakespeare
7 pm | Ages 8+ | 80 min
After the murder of their King, England falls into disarray. The royal court faces betrayals and disruptions, while the people of London party and pull pranks before the ultimate collision: civil war.  A genre-switching play that features: aging royalty, hotheaded youths, raucous pub scenes, and family disputes. This elegant tale weaves in history and comedy to generate an empathetic journey toward adulthood. 
*Please note the Second Session Performance (August 3) will be in our Studio. All performers will have two comps. All extra tickets can be purchased online.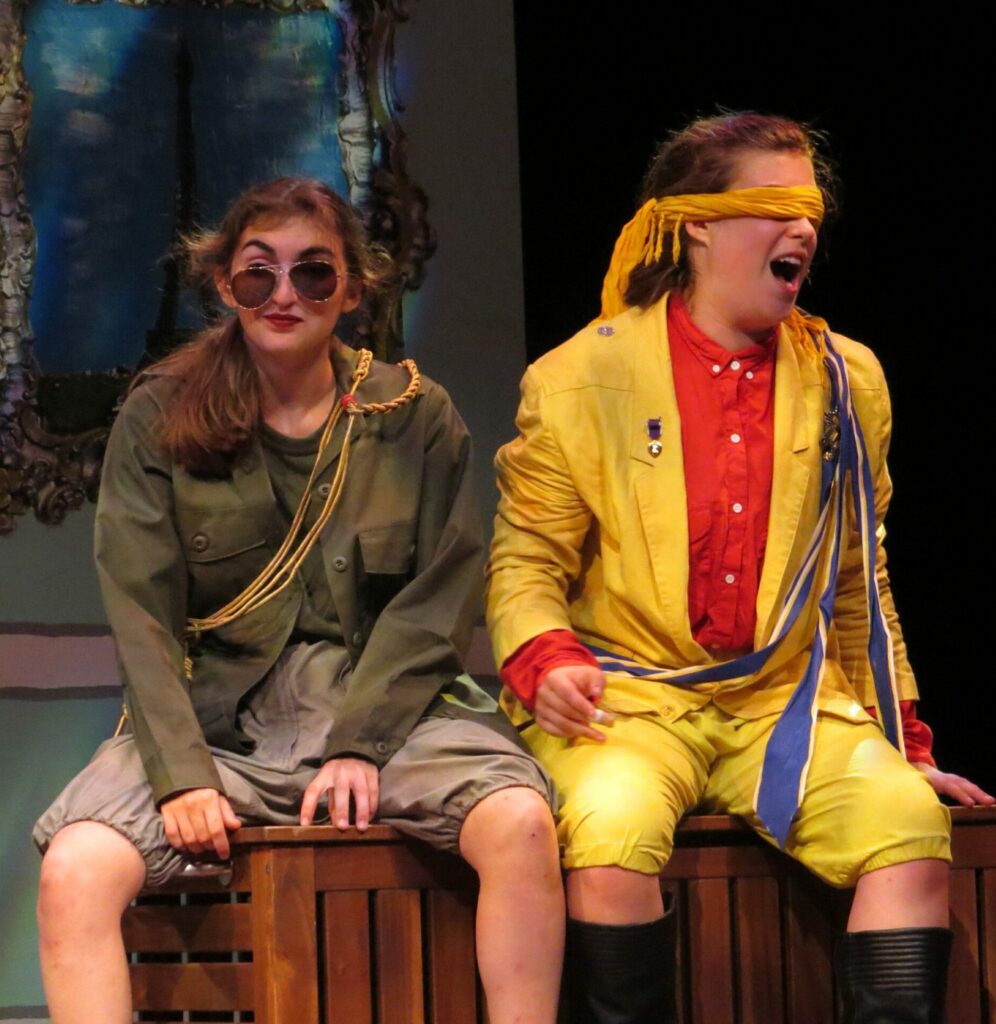 adapted by William Glennon
Tickets: $15 | Ages 6+ | 45 min (no intermission)
Traveling Players presents Alice in Wonderland! In this imaginative adaptation, a group of young actors are looking for the lead of their next play, which happens to be Alice in Wonderland. Luckily, they find a girl named Alice backstage! Follow this group of intrepid thespians as they lead Alice down the rabbit hole and through an unusual place called "Wonderland" where Alice will encounter Lewis Carroll's most iconic storybook characters: White Rabbit, Mad Hatter, Queen of Hearts, & one crazy cook!
Performance Dates:
May 6 at 3 pm
May 6 at 8 pm
May 7 at 6 pm
All performances will take place in our Studio in Tysons Corner Center.
Please Note:
Masks will be required for all audience members.
The show [...] is a delightful holiday treat whether or not one already is headed to the mall for some pre-Christmas shopping!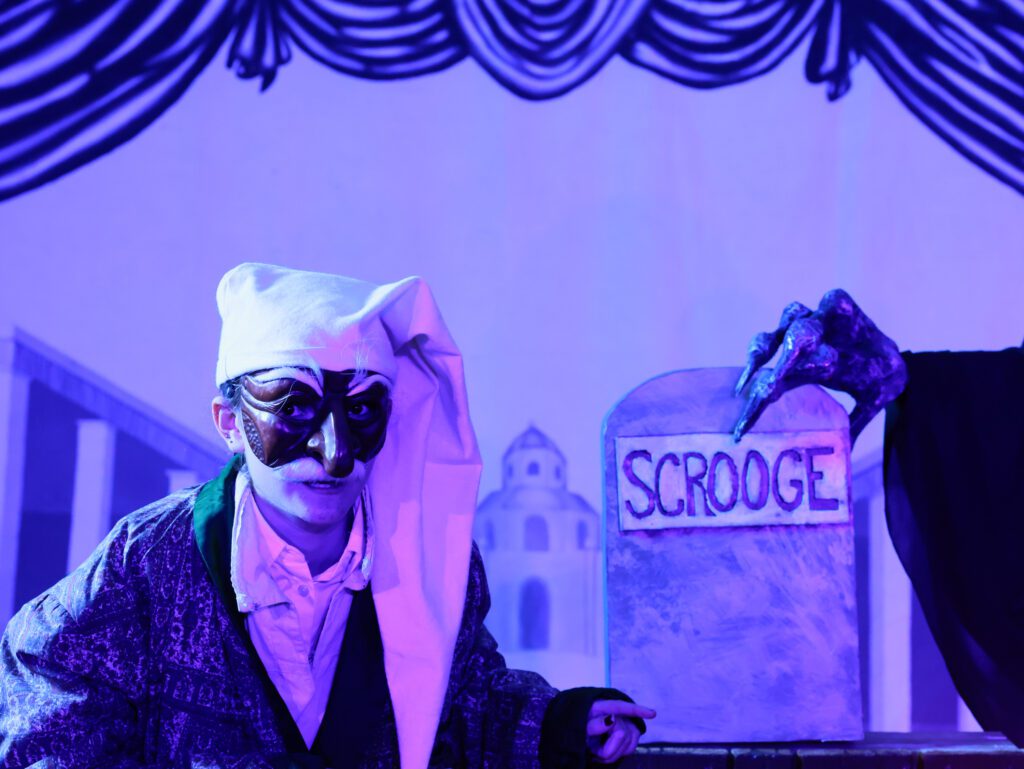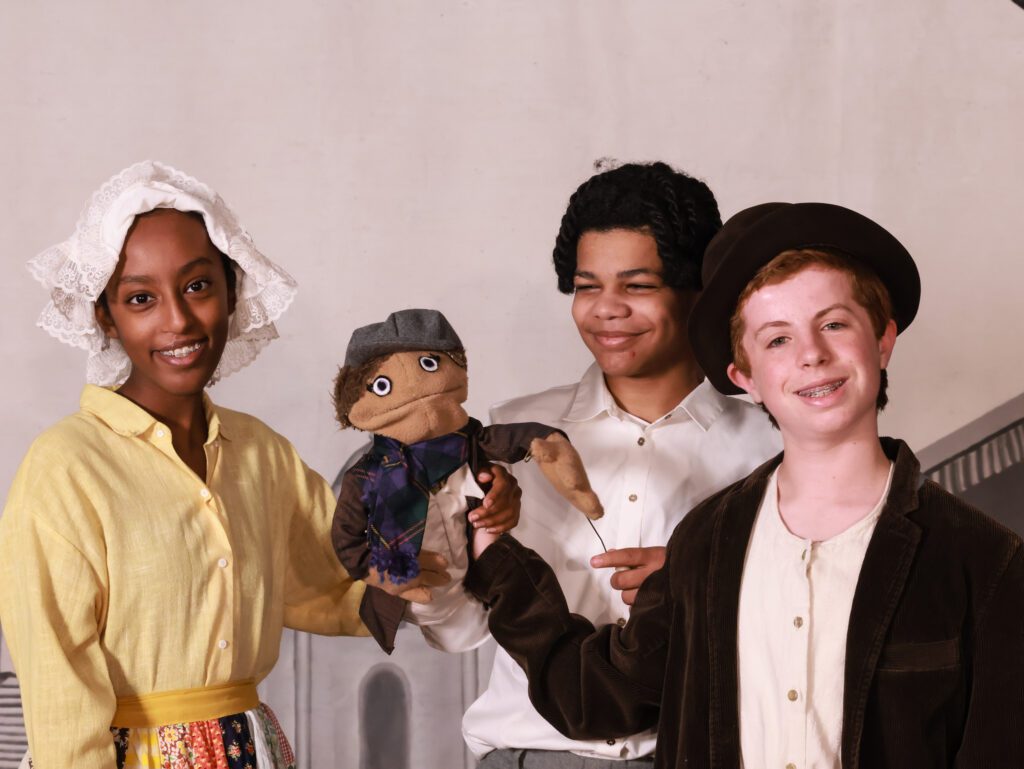 Based on the Story by Charles Dickens
Tickets: $15 | Ages 8+ | 75 min (no intermission)


Ebenezer Scrooge is an excellent man of business.  He cares a lot about money – but very little for his fellow man.  This miserly banker categorically shuns charity, compassion, and cheer.  Enter a terrifying ghost on Christmas Eve!  Jacob Marley (dead for 7 years) visits Scrooge, his old business partner with a warning: Your business is your mankind!  Change your ways or suffer forever!  You will wear the chains of a life misspent, as I do!   
At Marley's behest, three spirits take Scrooge on an unforgettable journey into his Past, Present, and Future, laying out his life in front of him.  Once Scrooge can see what adds up to a life well spent, can he alter his fate? Perhaps Tiny Tim, the son of his office clerk, can change his heart. 
Performance Dates:
December 2 at 8 pm
December 3 at 8 pm
December 4 at 3 pm
December 9 at 8 pm
December 10 at 8 pm
December 11 at 3 pm
All performances will take place in our Studio in Tysons Corner Center.
by Carlo Gozzi | Tickets: $15
Young King Deramo's greatest wish is to find a queen who will care for his kingdom as much as he does. There is only one problem – he's too trusting! Desperate to find a solution he turns to a powerful magician, Norando, who offers a magical fix for his problems: a living statue whose smile can alert the king to lies and dishonesty. But magic comes at a cost. The magician's second gift becomes a curse when it falls into the hands of the diabolical Prime Minister, Tartaglia, who uses the spell to impersonate the King, usurp his power, marry his betrothed, and turn the King himself into a stag! 
Alone and afraid, Deramo must find it within himself to trust others — and hope that the trust is returned so he can save his kingdom, his future queen, and himself.
Performance Dates:
September 24 at 8 pm
September 25 at 3 pm
October 1st at 8 pm
October 2nd at 3 pm
All performances will take place in our Studio in Tysons Corner Center.
Please Note:
Masks will be required for all audience members.
There will be the use of theatrical fog and minimal strobe effects.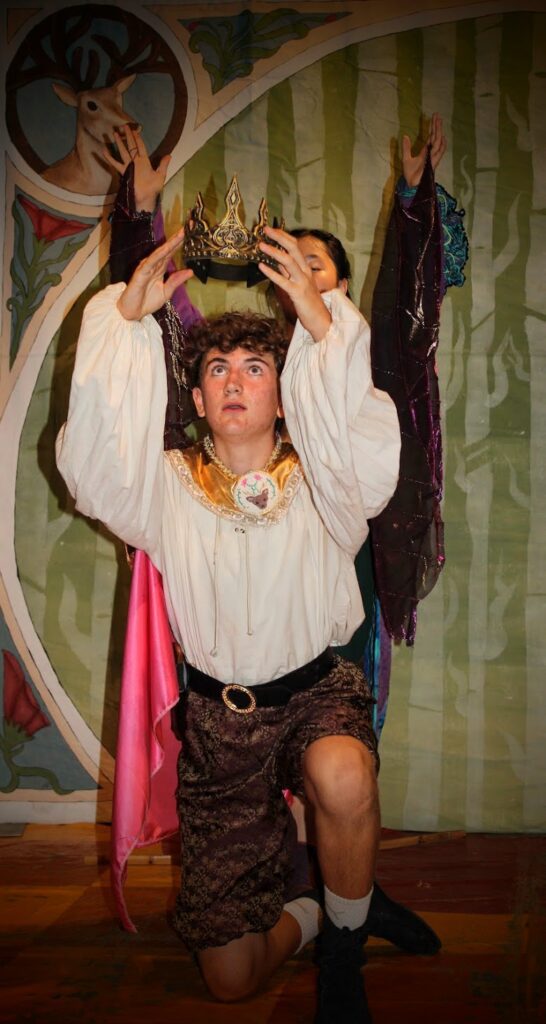 Join us for
the Original March Madness:

A Dionysian Festival of 3 Greek Plays!
Festival Schedule:
Performance Dates – March 12, 13, 19, 20
11 am – Ariadne's Thread:
The Adventures of Theseus and the Minotaur
recommended for ages 6 and up; Run Time: 35 minutes
In this modern twist on the myth, Ariadne feels like she hasn't lived up to her title of "Princess" until she manages to protect the life of her half-brother, the Minotaur. Follow Theseus on his quest to find his family — an adventure that is filled with danger, humor, and a heartwarming reaffirmation of the value of family.
3 pm – The Odyssey
recommended for ages 8 and up; Run Time: 45 minutes
Set sail with Odysseus as he fights cyclops, sirens and Gods on his journey home to Ithaca. In an adaptation that focuses on both Penelope's long wait and Odysseus' ten-year voyage at sea, experience Homer's epic tale of adventure, fate, and dignity in the face of unyielding obstacles.
7:30 pm – Hecuba
recommended for ages 12 and up; Run Time: 75 minutes
Betrayals, sacrifices, ghosts — a heap of bodies litter this unforgettable tale of the day after the Trojan War ends. In Euripides' rarely-produced revenge tragedy, Queen Hecuba and the women of Troy have survived, but the impact of war lingers. Translated by the impeccable Kenneth McLeish.
*There will be a talk back with Peace Activist Barbara Wein after the March 12 performance of Hecuba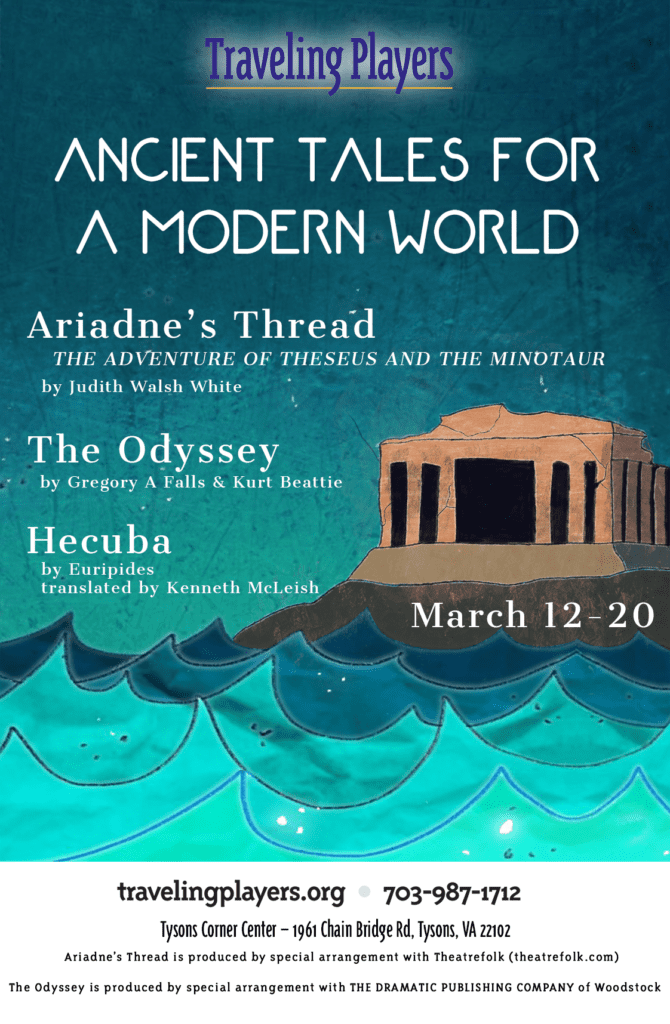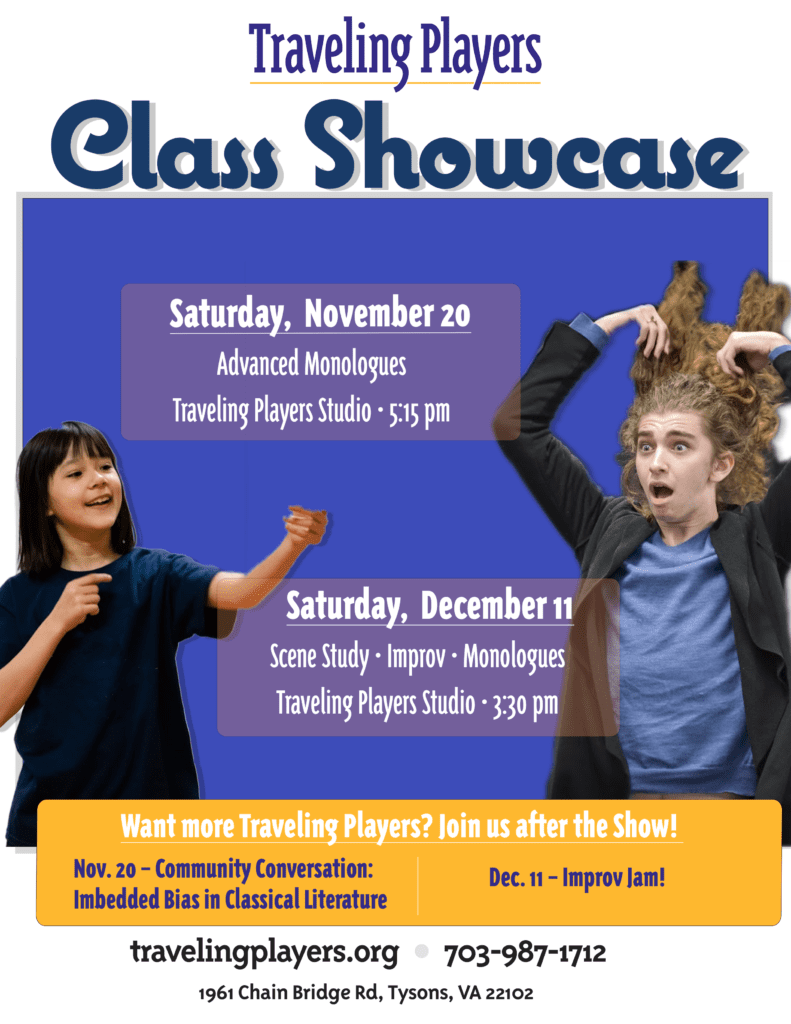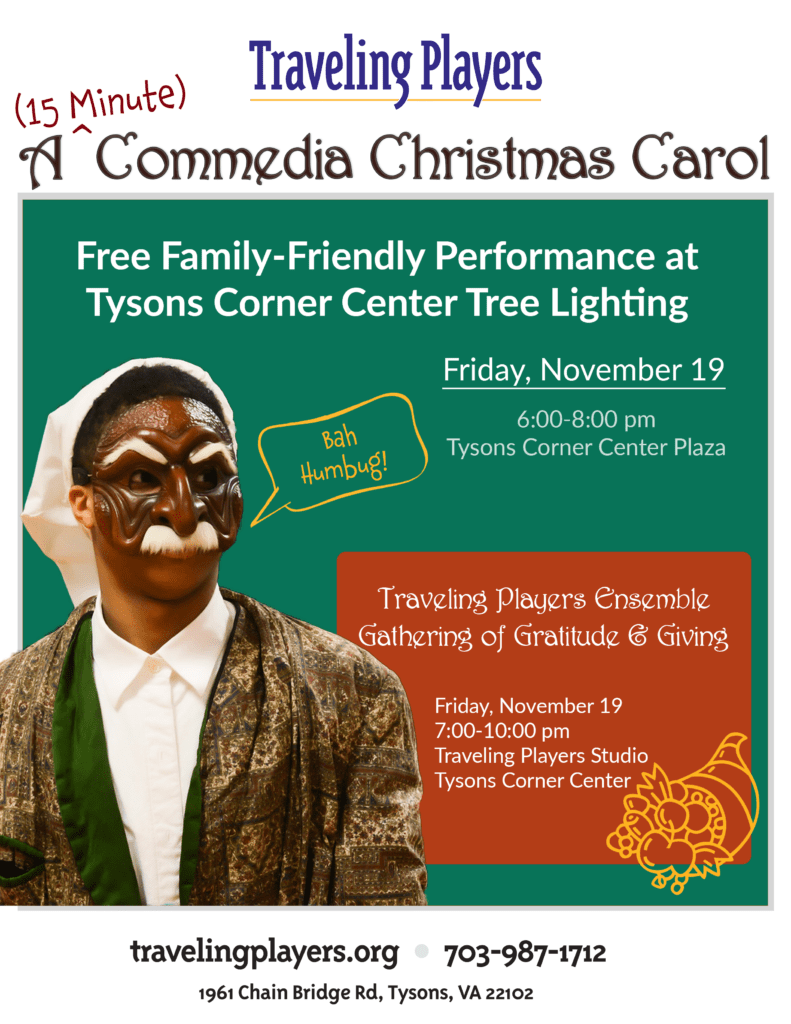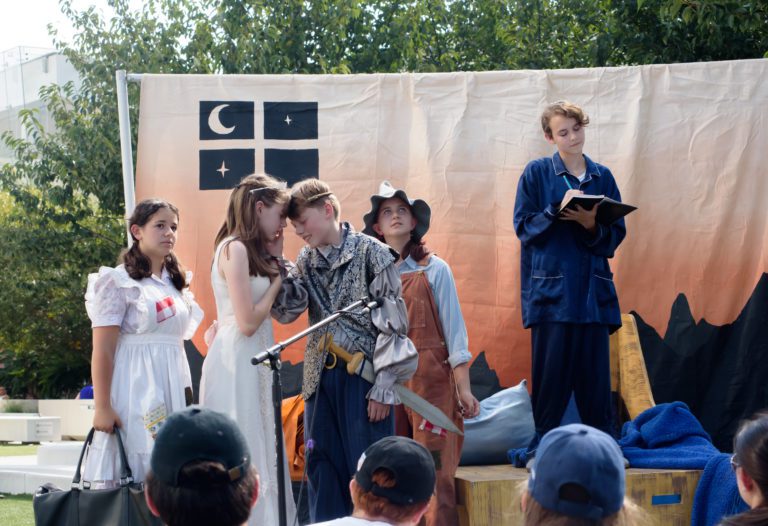 SEPTEMBER 25 
1:30 PM
We perform on the Gallery Stage
The festival is at Lake Anne (not Hunter Mill, which your phone will default to)
Free!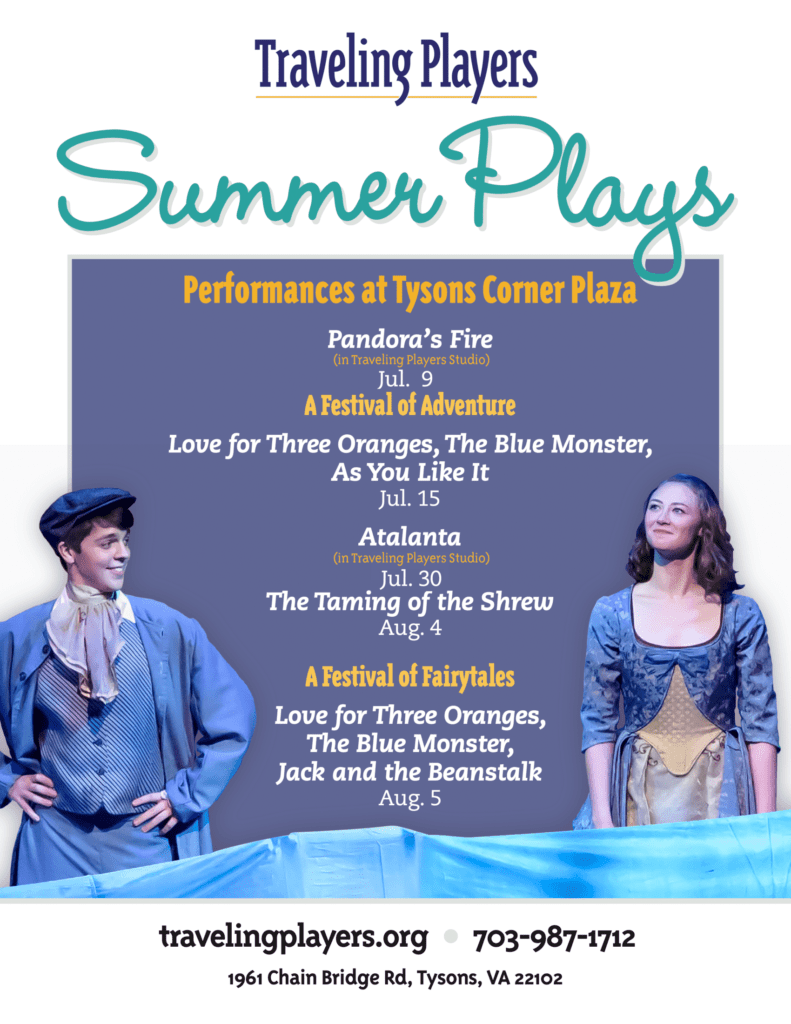 Join us for Traveling Players' March Madness Festival, featuring the creative output of our Winter Performance Classes.
Unfortunately, due to licensing restrictions, please note that recordings of the performances will not be available after the festival! While we're disappointed that we won't be able to tape the shows for you all, we're looking forward to the opportunity to bring our community together again for a synchronous virtual event.
March Madness Festival - Sunday, March 21st
3:00 – 4:15:   Ozma of Oz
4:30 – 5:45:   Puffs
7:00 – 8:30:   Antigone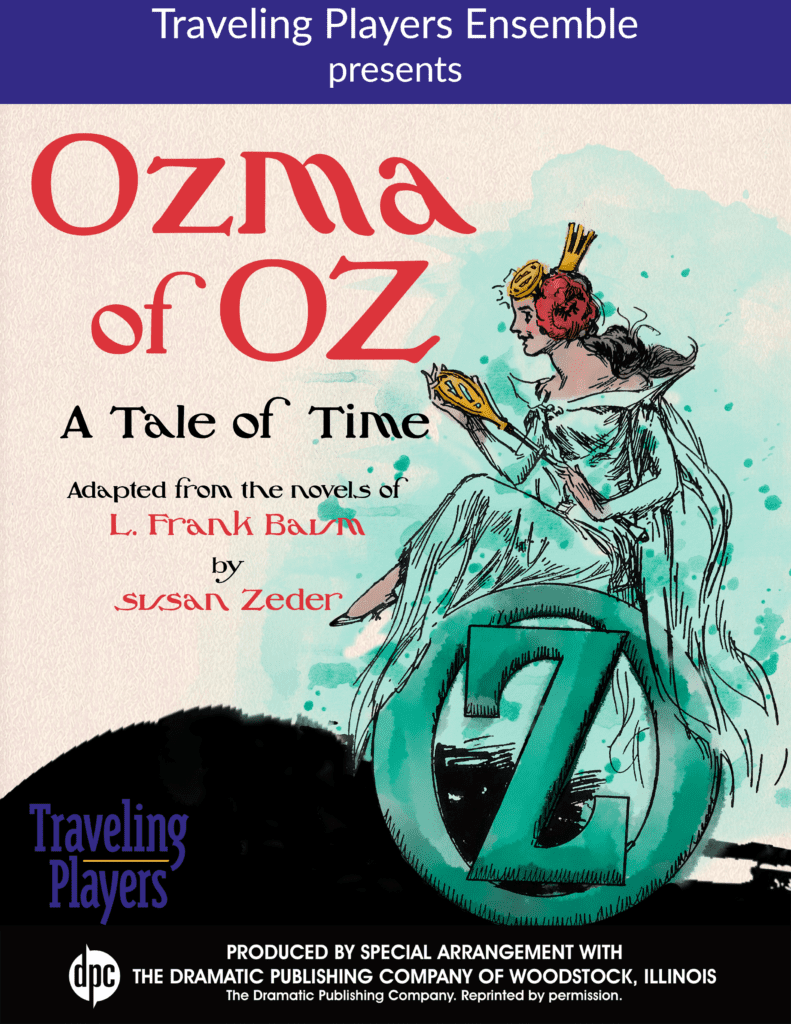 OZMA OF OZ
By Suzan zeder
Ozma of Oz is a contemporary original play woven into a timely new story. This modern fantasy explores the relationship between a now teenage Dorothy and her elderly Uncle Henry. Dorothy reluctantly accompanies her eccentric uncle on his life-long dream voyage to Australia. They argue during a violent storm and are both blown off the boat to Oz, a land where there is no time. Unwittingly, they activate Tic Toc and time begins in Oz. Their adventures lead them to Bill, a giant wisecracking chicken, the wacky Wheelers, the vain and vicious Langwidere and, finally, to the super strong, wonderfully wise Ozma. Ozma rescues Uncle Henry from the lapideous lair of the volcanic gnome king and teaches Dorothy to look beyond Uncle Henry's outward signs of aging to recognize his true competence, energy and worth.  By award-winning playwright Suzan Zeder.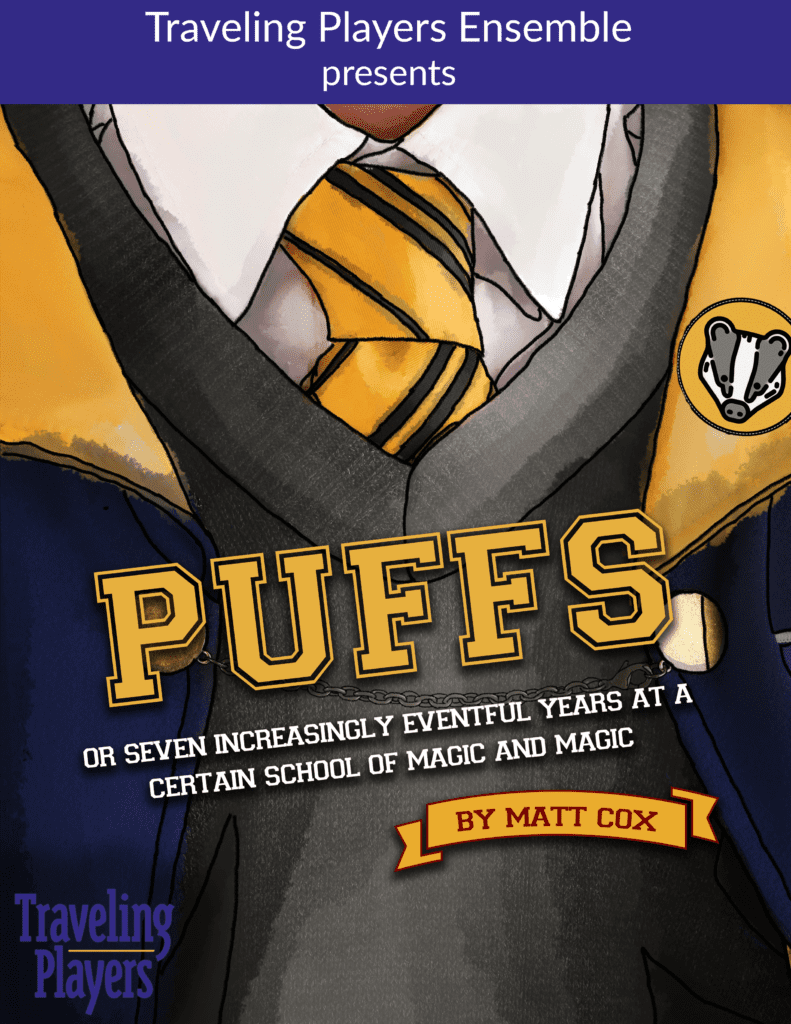 Puffs,
or Seven Increasingly Eventful Years at a Certain School of Magic and Magic
By Matt Cox
Puffs is a fast-paced romp through the 'Seven Increasingly Eventful Years at a Certain School of Magic and Magic.' For "Potter"philiacs who are eager to revisit that world, Puffs exudes a jovial, winking fondness for all things Harry! This clever and inventive play gives you a new look at a familiar adventure from the perspective of three potential heroes just trying to make it through a magic school that proves to be very dangerous for children. Alongside them are the Puffs, a group of well-meaning, loyal outsiders with a passion for badgers! Their hilariously heartfelt and epic journey takes the classic story to new places and reimagines what a boy wizard hero can be.
By Matt Cox, Puffs is not authorized, sanctioned, licensed or endorsed by J.K Rowling, Warner Bros. or any person or company associated with the Harry Potter books, films or play.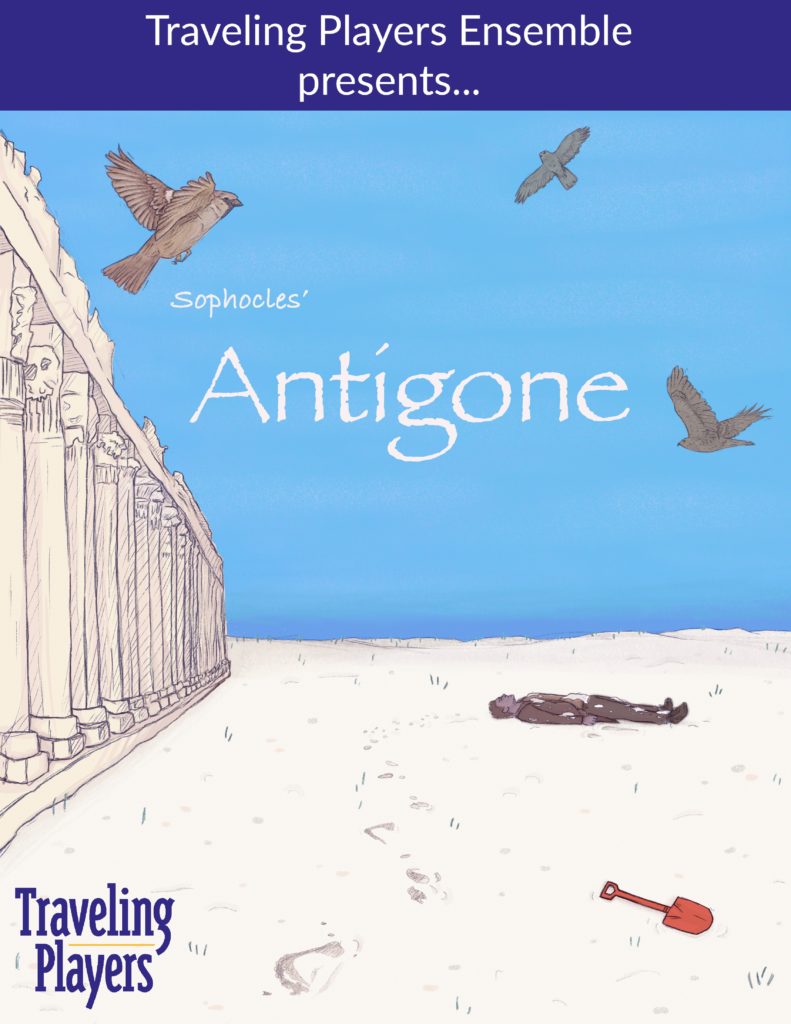 ANTIGONE
by Sophocles
Antigone's older brothers kill each other in the civil war over who will rule Thebes. Creon, now king, has granted Antigone's brother Eteocles, the rightful heir, all burial rites while leaving Polynices' body to rot in the sun, unburied and not honored. Anyone who attempts to bury him will be punished by death. Fully aware of the consequences, Antigone buries Polynices and is brought before Creon as a prisoner. Will Creon overlook the actions of his niece, who happens to be engaged to his son Haemon? Will Antigone's sister Ismene join with her sister against Creon? Will anyone in Oedipus' family line ever live a normal life? This modern adaptation makes this ancient tale fresh, Sophocles' characters relatable, and the struggle to understand the meaning of life urgent. Recommended for ages 12 and older.