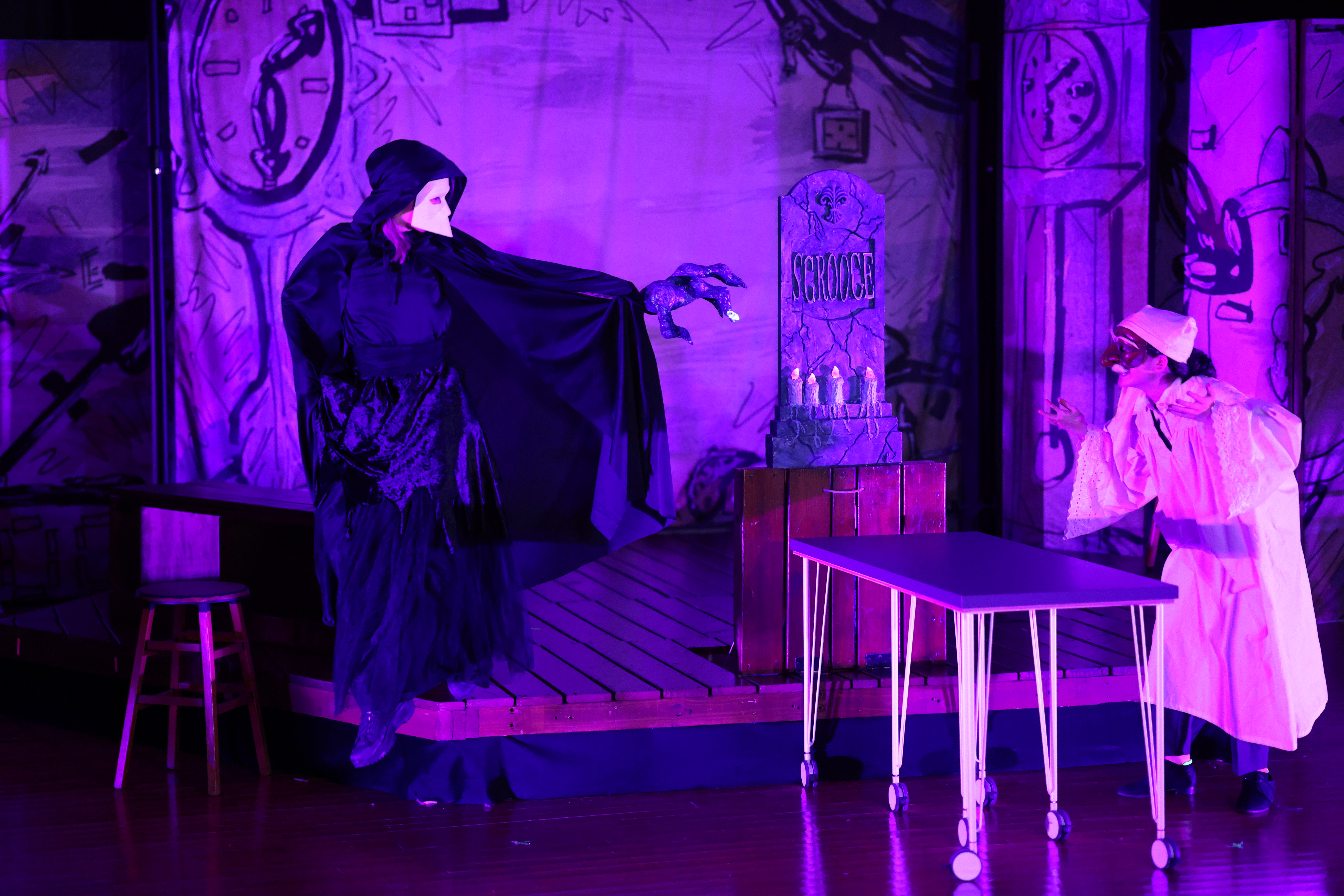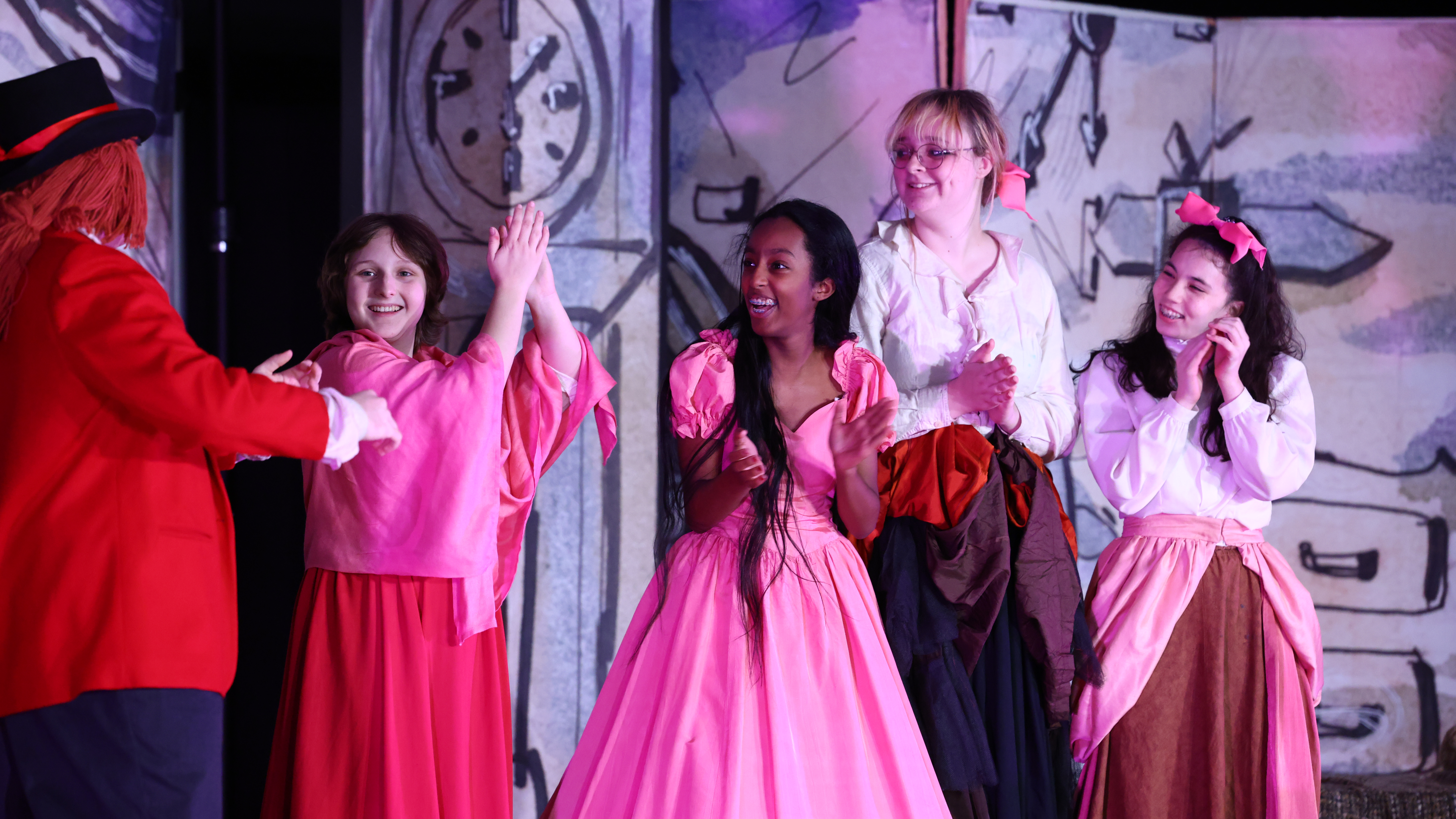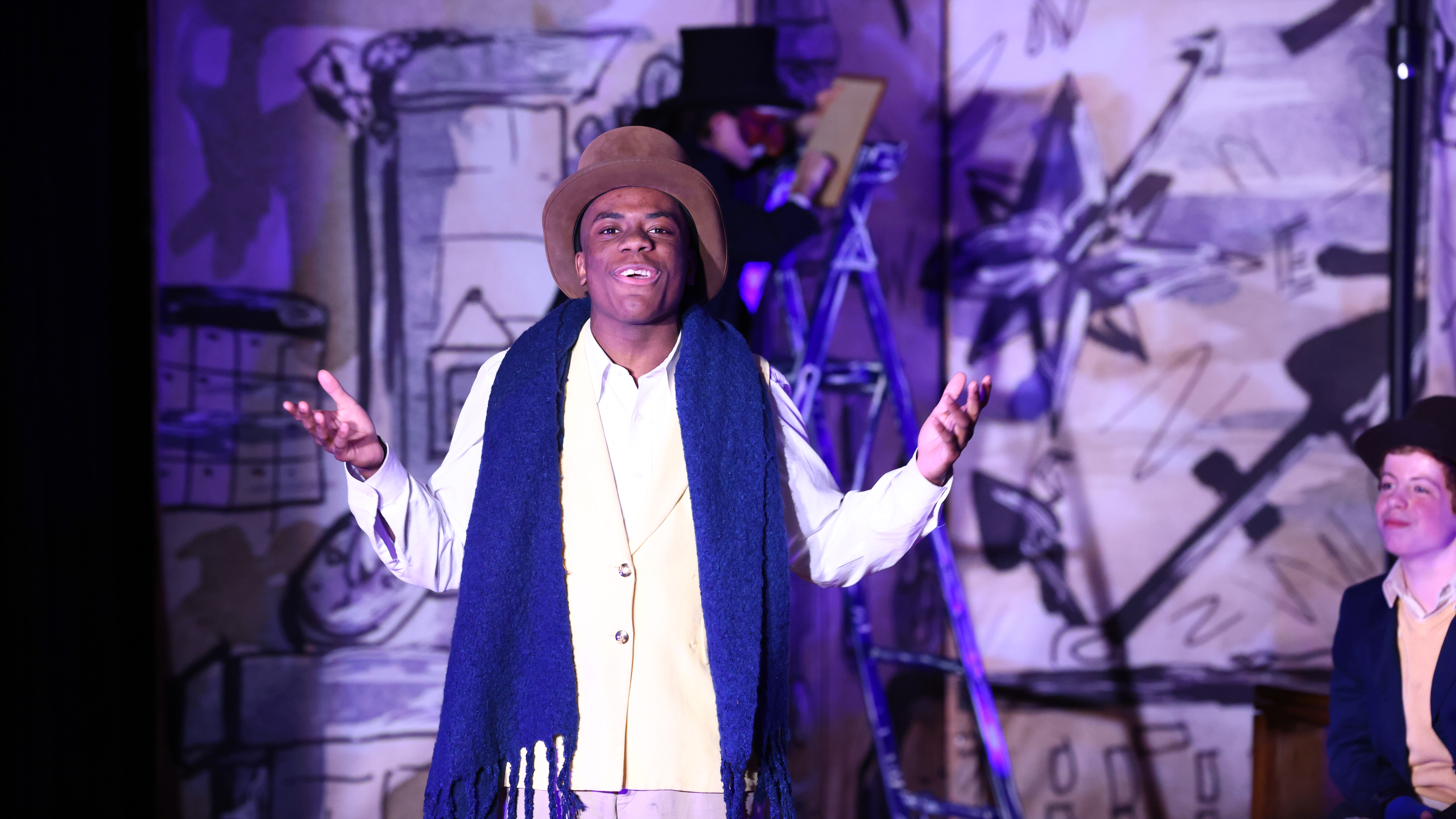 20221208_TPE_ChristmasCarol_2924
221210_TPE_ChristmasCarol_5132
221210_TPE_ChristmasCarol_4512
Take your acting to the next level! Students receive expert training in physical comedy, mask work, and storytelling, while rehearsing and performing in a uniquely Traveling Players adaptation of Charles Dickens' A Christmas Carol.
For current 8th-12th graders
Auditions:

September 13, 5:00 – 8:00 pm

Allows you to get the Early Bird Discount!

September 28, 5:00 – 8:00 pm

Rehearsals: Oct 7 – Nov 30; Saturdays & Sundays, 3 – 6 pm

There will be no rehearsal Thanksgiving week

Performances: Dec 1-4 & 9-10
The Play
The Audition
The Training
The Performances
Rates & Details
The Play
Commedia Christmas Carol
Ebenezer Scrooge cares a lot about money –  but very little for his fellow man. This miserly banker categorically shuns charity, compassion, cheer, and even Christmas!  Jacob Marley, Scrooge's business partner, visits Scrooge on Christmas Eve, which is odd since he's been dead for 7 years.  Marley's ghost has returned to warn Scrooge: Change your ways or suffer forever!
Three spirits take Scrooge on an unforgettable journey into his Past, Present, and Future, laying out his life in front of him.  Can Scrooge change his ways for the better and alter the course of his fate? Perhaps Tiny Tim, the ill son of his poor clerk, will heal his heart. 
The Audition
The Training
The Performances
Rates & Details
We were totally blown away. My husband could not believe that your kids were high school kids and not college kids.

-Audience Member