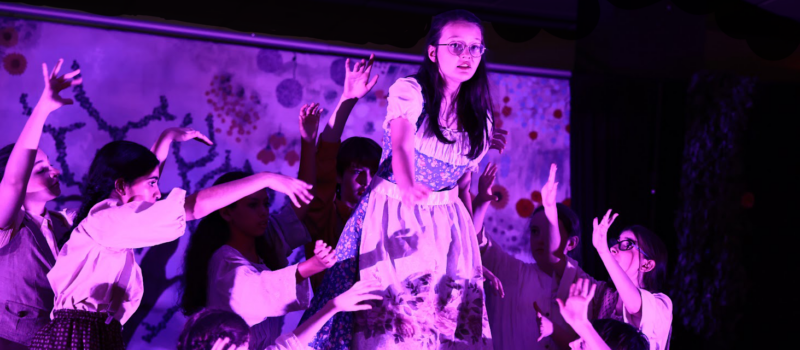 Perform in Wiley and the Hairy Man!  This fall performance class mounts a professionally directed and designed show with elementary school actors.  This class is for experienced young performers as well as eager, dedicated students new to acting.  Culminates in 3 public performances in Tysons Corner Center!
*for current 4th – 7th graders*
LIMITED AVAILABILITY: Wiley and the Hairy Man is limited to 13 performers. We recommend registering for the earliest audition that you're available for.
AUDITIONS
August 27, 10:00 am — 12:00 pm

Allows you to claim the Early Bird Discount!

September 3, 10:00 am — 12:00 pm
September 9, 10:00 am – 12:30 pm
REHEARSAL & PERFORMANCE
Saturdays and Sundays, September 9 – November 12
The Play
The Audition
The Training
Rates & Details
The Play
Wiley and the Hairy Man
by Suzan Zeder
Wiley lives by Tombigbee Swamp with his Momma and Dog. He lives in fear of the Hairy Man, the terrifying monster who lives in the swamp. The Hairy Man got his Poppa and he's gonna get him too! Through his dog's support and his mother's magic, Wiley learns to conquer his fear of the Hairy Man.
Our rehearsals will include text analysis, acting exercises, movement workshops and improvisational games that explore the world of the play. 
Produced by special arrangement with THE DRAMATIC PUBLISHING COMPANY of Woodstock, Illinois
The Audition
The Training
Rates & Details
In addition to learning about acting craft, our daughter has developed a lot of confidence getting in front of others, and made some great friends!

— Parent