Freedom Center, Leesburg, VA
13951 Freedom Center Dr, Leesburg, VA 20176

1 hour from Washington, DC.
Nestled into the foothills of Virginia's Catoctin Mountains.
Freedom Center is private property and spacious (100 acres!)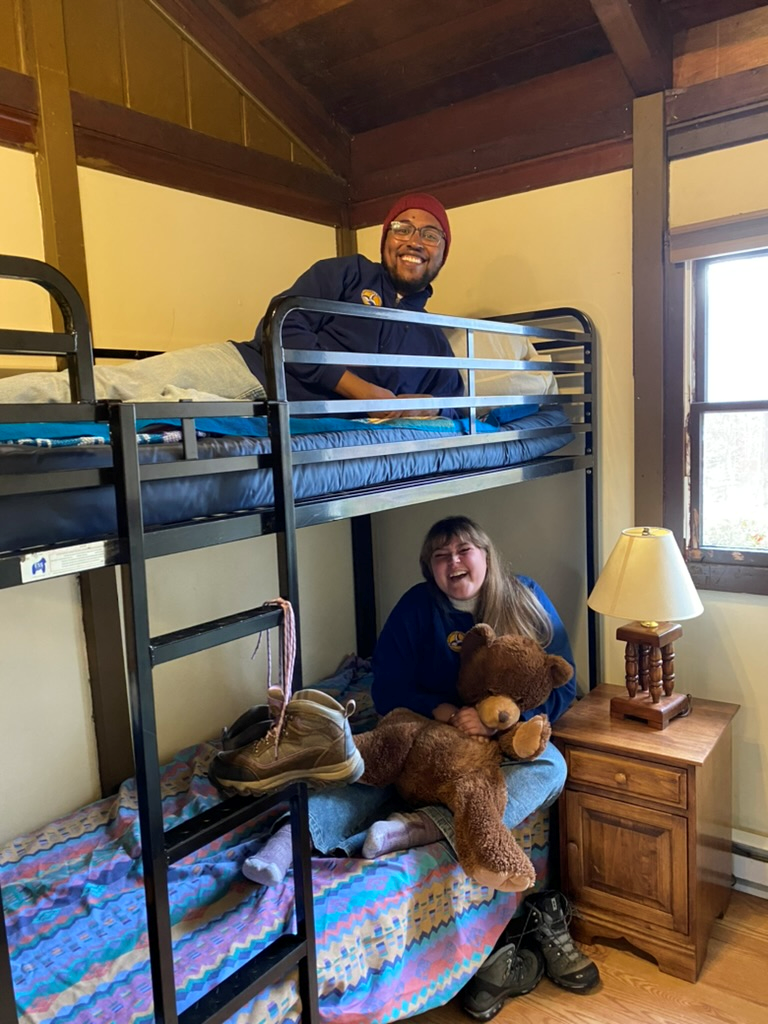 Campers live in comfy, cozy Lodges (with electricity, AC, and bathrooms – flush toilets & showers!). 
Our campus features 3 Lodges around a central quad. Campers live with near-age peers, expanding their friendships to other ensembles.  
Each Lodge includes two sleeping bays of 8-12 beds (4-6 bunk beds).  
Campers have the opportunity to take a hot shower every day!
Each Lodge is unique, but all include common areas — inside with big comfy couches for relaxing, memorizing lines, and hanging out with your friends. Outside, large porches or pavilions offer even more hangout space. During rest hours, campers are free to move from Lodge to Lodge, so you can always hang out with your friends no matter where you live!
Staff live in private rooms within the Lodges so that they are nearby, attentive, and available, while still allowing campers an appropriate level of privacy.
Artistic Director Jeanne Harrison lives next door to the Lodges in a cottage – always available.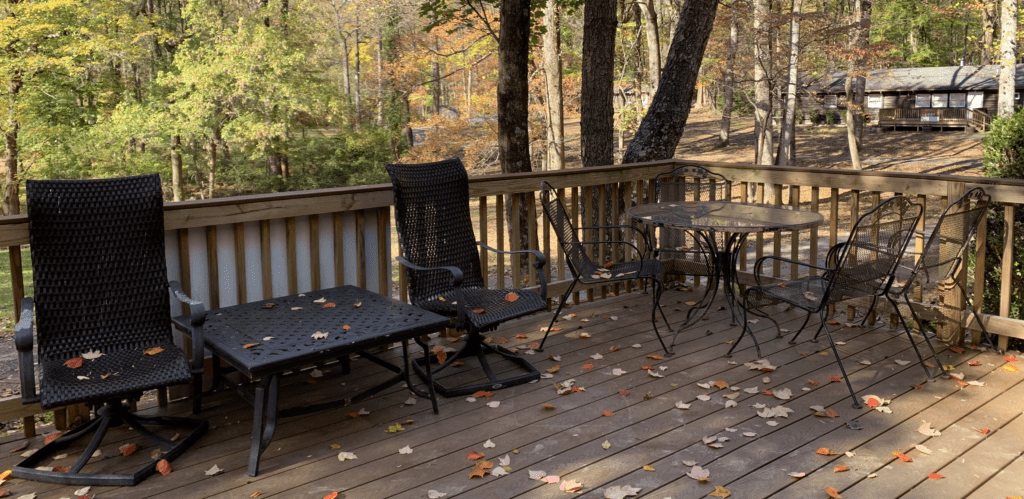 Campers eat a delicious, diverse, and healthy menu.  Every meal will offer a vegetarian and non-vegetarian entree.
Picnic tables and tree shade surround our dining hall, so we can eat indoors or outdoors as we please!
Our dining hall has AC, bathrooms (they flush!) and the camp office & store.  It's perfect for rainy-day rehearsals or dancing the night away at Camp Prom!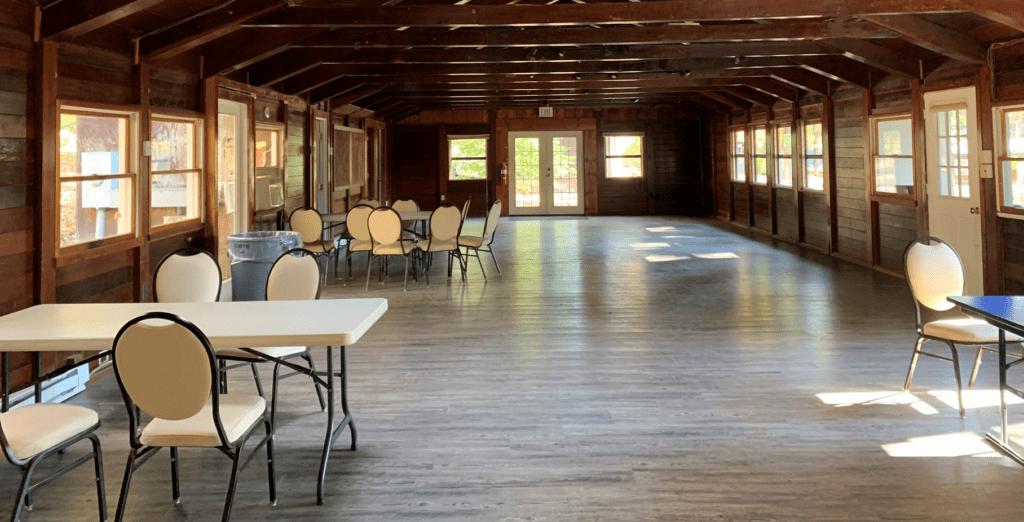 Adventure will surround us! There are hiking trails, a challenge course, basketball court, volleyball court, lakeside firepits for s'mores and a meadow for stargazing!
We'll be rehearsing outdoors all day, enjoying everything Mother Nature has to offer! All our theatrical spaces are completely open-air.
Indoor and outdoor rain spaces keep students safe and rehearsing all day long – no matter the weather!
Both the Costume & Scene shops have AC and large windows which let in natural light – keeping everyone comfortable while working.